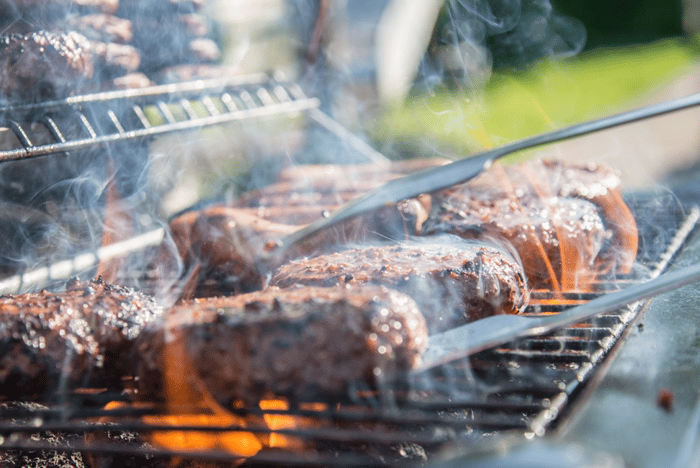 What's one of the best parts of world travel? All the amazing food, of course! So, what's a foodie to do when borders are closed and travel is restricted? Fire up the grill, and recreate these global dishes from your own backyard!

The Right Tool for the Job: Selecting a Grill
Whether you have a fully outfitted outdoor kitchen or a simple freestanding grill, the first step to any amazing meal is choosing what you're going to cook on. We create exterior kitchens for homes in the Northern Virginia and Maryland markets, and one of the most popular brands with our customers is Blaze. (Check out many of their grill options here.)
If you're an avid chef who likes to experiment with food preparation styles, make sure your grill can accommodate all your grilling, slow roasting, smoking, and pizza cooking needs. If you're more traditional with your grill, you'll have to decide whether charcoal, pellets, propane, or natural gas will help bring your perfect steak to reality.
Many factors will influence your choice—price, of course, is one of them—but once you've finally found that perfect grill, the fun can start!
5 Recipes That Transport You around the World—without Ever Leaving Your Home
Peruvian Chicken with Green Sauce
Pollo a la Brasa, or Peruvian chicken, pairs perfectly with Aji Verde, or Peruvian green sauce. The sauce is really the star of the dish here. It's simple and addictive and has that perfect little bit of kick. (The recipe calls for half a jalapeño. Take the spice up or down, depending on your preference.)
The aromatic herb marinade (cumin, smoked paprika, coriander, and oregano) transports you to the high Andes, and the refreshing salad of diced cucumber, avocado, cherry tomatoes, and fresh cilantro conjures home-grown gardens tucked away in high-altitude villages.
Grilled Eggplant Salad with Yogurt and Freekeh Dressing

Vegetarians, rejoice! The grill is an amazing way to punch up your veggies, and with its rigid structure, eggplant is the ideal grill candidate. Mint, dill, and lemon zest make this lovely and light (but filling) recipe reminiscent of many Middle Eastern dishes, and the eggplant and yogurt are homages to Mediterranean fare.

Asking yourself, Wait…what exactly is freekeh, though? You're not alone! Freekeh (also known as "farik") is an ancient grain that's only recently burst onto the health food scene. It's basically wheat that's been harvested early, parched, roasted, smoked, dried, and rubbed. The roasting and smoking process gives it incredible flavor and makes it the ideal complement to anything grilled.

Farm-Style Teriyaki Bowl

When you imagine grilling, you might not immediately think of teriyaki, but we hope this recipe changes your mind! The sugar-free teriyaki sauce is less cloying than many Americanized takes on the classic Japanese dish, and the chicken can easily be substituted with portobello mushrooms for the veggie inclined.

Marinate your chicken the night before for maximum flavor, or give it a few hours if you're substituting the mushrooms.

This simple, straightforward recipe is sure to have you imagining you're actually in the land of iconic Mt. Fuji, hectic Tokyo, or torii-adorned Kyoto.

Thai Turkey Burger

Turkey is a lean, healthy meat, and when you punch it up with Thai flavors, you could just find yourself leaving beef burgers by the wayside…sometimes, anyway. Lemongrass, ginger, Thai basil, and lime zest are just a few of the key ingredients that make this burger sing.

Top it all off with a crunchy Asian slaw that puts cucumber, cabbage, and a sriracha aioli on full display. Close your eyes, and you could be in the middle of the buzzy, touristy food haven of Khao San Road!

Grilled Tandoori Chicken

Start with chicken thighs for these Indian-inspired skewers, and then craft your marinade from a blend of yogurt and a slew of spices. (You'll need a fully stocked spice shelf for this one. Cumin, coriander, turmeric, clove, and cardamom are just some of what you'll need!)

The result is pure bliss. Pair with a side of naan or lovely basmati rice.

Pro Tip:

Resist the urge to mess with the skewers too much while on the grill. You want to preserve that delicious yogurt coating as much as possible. A metal spatula can help free the skewers if they've stuck a bit to the grill.
We Want to Hear from You!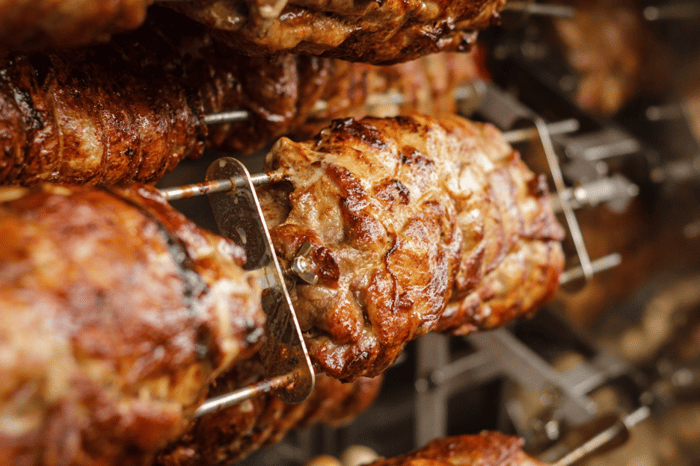 Do you have any favorite recipes you use with your grill? Feel free to share below!
Looking to design a whole outdoor kitchen at your VA or MD home? Have questions about what grill to choose for your outdoor cooking area? Reach out. We're always happy to help !