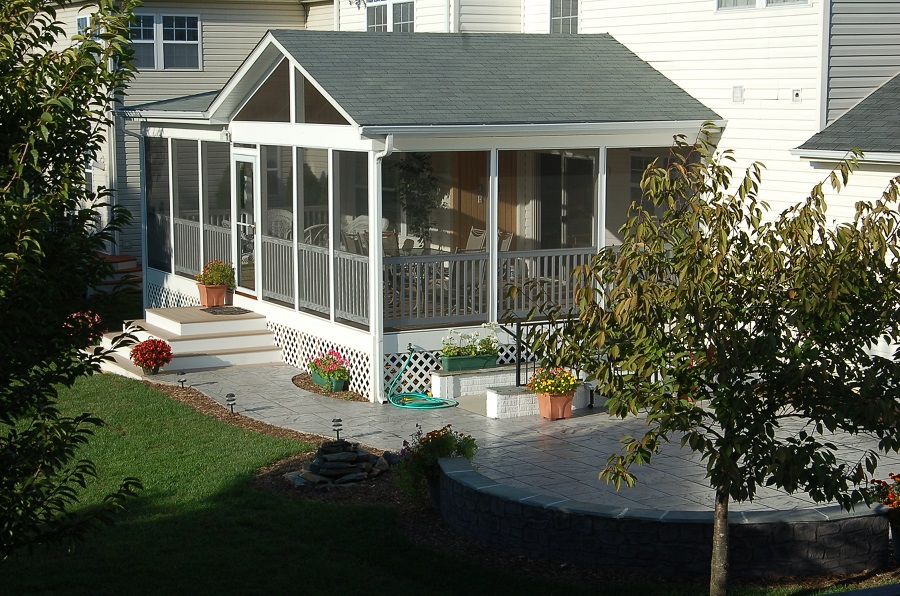 Why screened rooms can cost more money than you think
As with anything, home-improvement projects vary greatly in cost. However, as a general rule, you get what you pay for. That is, if a high-end, high-quality screen porch is what you want, you will need to pay for the correspondingly high-quality materials and labor.
If you're seriously thinking about adding a screen porch, deck, or other outdoor living space to your home, consider the following factors that can affect the final price. That way, you won't be surprised either way about the total when it comes time to actually get quotes and build.
When a Screen Porch Isn't a Screen Porch
In compliance with zoning laws, screened porches, decks, and other outdoor living spaces are technically zoned and classified as home additions. Therefore, these projects are held to the same standards of structural integrity as a true home addition. A screen porch will need wind bracing, connections to the house, and a set of fairly sophisticated plans.
This has also changed drastically in the last ten to twenty years. The current requirements for these outdoor spaces are much more rigid and exacting than they were previously, from the spacing between posts to the number of required beams. Attaining the proper permitting and all other paperwork-related needs can end up upping the project's cost.
There are also other small but unexpected associated costs. For example, you'll have to bring all the smoke detectors in the house up to code if there's any door work being done on the outdoor area. These codes and regulations are not often factored into budgets, but they do contribute to that final price.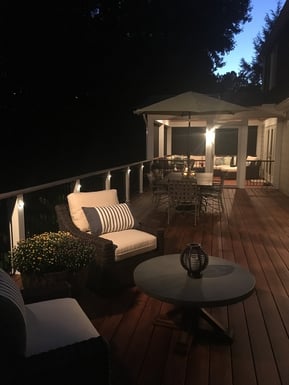 Materials
By far the largest contributing factor to the price of a screen porch is the material used. Especially when it comes to really high-end, sophisticated, and polished screen porches, the materials can be pricey. Expect materials to account for about half of the entire price associated with the screen porch.
That being said, there are long-term considerations to factor in when choosing materials for that screen porch. Take stainless steel as an example. Stainless steel cabinets by Danver Cabinets are more expensive than wood or vinyl alternatives. However, they require no maintenance or upkeep. That means you won't have to spend any time or money to keep them looking pristine.
Being rustproof and weather resistant, Danver powdercoated stainless steel outdoor cabinets also last forever, so you won't be looking to replace them anytime down the line. So, while there is undoubtedly a large upfront commitment with a screen porch designed and made to the highest standards of quality, it's also going to last significantly longer and save you those upkeep and replacement costs.
Extra Crew
With upscale screen porches often come more complex, interesting design ideas. If the project requires building in the air with lots of overhead work, the job might require three people on crew as opposed to two.
There might also be the necessity for specialists or specialized tools to correctly and safely complete a portion of the project. All these additional labor requirements factor into the cost of a screened enclosure as well.
Design Concepts
Price also depends on the complexity of the project you want to undertake. A high-end deck in Maryland might take approximately a week and a half to complete, whereas a high-end screen porch in Virginia is going to be more like three weeks. The longer and more complicated the project, the more expensive it will be.