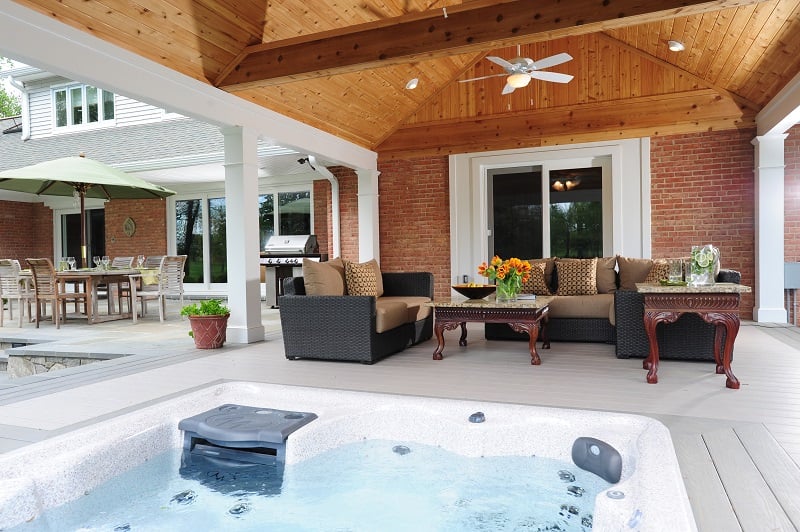 You've decided to hire a decking contractor. Congratulations! Enlisting a seasoned professional is the first step towards finding someone who you can partner with to help bring your dream deck into fruition.
Things get get messy however when you're deciding on who to actually employ. After all, not only will this person be charged with creating an important addition to your home, they'll be spending a lot of time on your property and working with you to give updates and receive feedback as needed.
Needless to say, it's important to find someone you get along with; someone who is reliable, courteous, and respectful of your wishes. You want someone who you can trust to come into your neighborhood and onto your property and leave your yard looking even better than before.
And, if your project calls for a unique design, working with tricky spacing constraints, or other special elements, you'll want to hire a contractor who is able to offer both exceptional work and provide outstanding attention to detail. If you want your needs and desires to be fully met, it's a good idea to hire a premium decking contractor who can guide you through each and every step of the process and ensure every aspect of the project meets or exceeds your expectations. When compared to a standard contractor, a premium decking contractor offers greater customization and flexibility.
When you hire a premium decking contractor, here are some services you should expect:
Design services. From the beginning, your premium decking contractor should be there to walk you through design choices, visit showrooms, and look at existing projects. Your contractor should explain different material, style, pricing choices for every element of your deck, from decking to trim to lighting. Your contractor should be able to help you dream up a deck that is unique to your needs and tastes and outshines a standard cookie-cutter model.
Permitting services. Your decking contractor should handle every step of the permitting process, including creating and submitting permit-ready plans and paperwork to the local department of permits in person and posting applicable documents on-site.
HOA services. Many neighborhoods are part of a Home Owner's Association that requires approval before you can begin constructing a deck. Your HOA may impose restrictions on your deck to maintain consistency in your area. A premium decking contractor should contact the Home Owner's Association for you in order to get a letter of approval, and submit this letter along with your initial permitting application.
Exceptional design and construction knowledge. The best premium decking contractors have a wide variety of skills, and are up to date on the latest design and construction techniques. Your contractor should be able to work with a variety of different design elements and materials, at different heights, and in many different types of environments.
Customer support services. A premium decking contractor should be backed by a strong team, including a project manager who can answer your questions or address concerns as they arise. Your contractor should have a solid construction management system in place with software that facilitates things such as scheduling and ordering materials.
Lawn services during and after construction. Once a project is finished, a premium decking contractor should leave your yard looking as good or better than it did before the project started. Your contractor should clean up and dispose of all waste and debris, and be able to fix up your yard by putting down seed or sod at your request.
Questions to Ask Your Potential Contractors
During your search for a contractor, we recommend taking the time to interview and get to know all potential candidates before making your decisions. Here are some questions you may want to ask:
Can you describe your most difficult job? How did you handle the unique challenges?
Can you tell me about a time you and a customer didn't see eye-to-eye? How did you resolve
Can you tell me about a time a customer asked for something that seemed strange or unusual to you? How did you field that request?
Have you ever worked in an urban environment? How did you handle the spacing constraints?
Do you have a project manager or support team on
Will you use subcontractors on the job? How many?