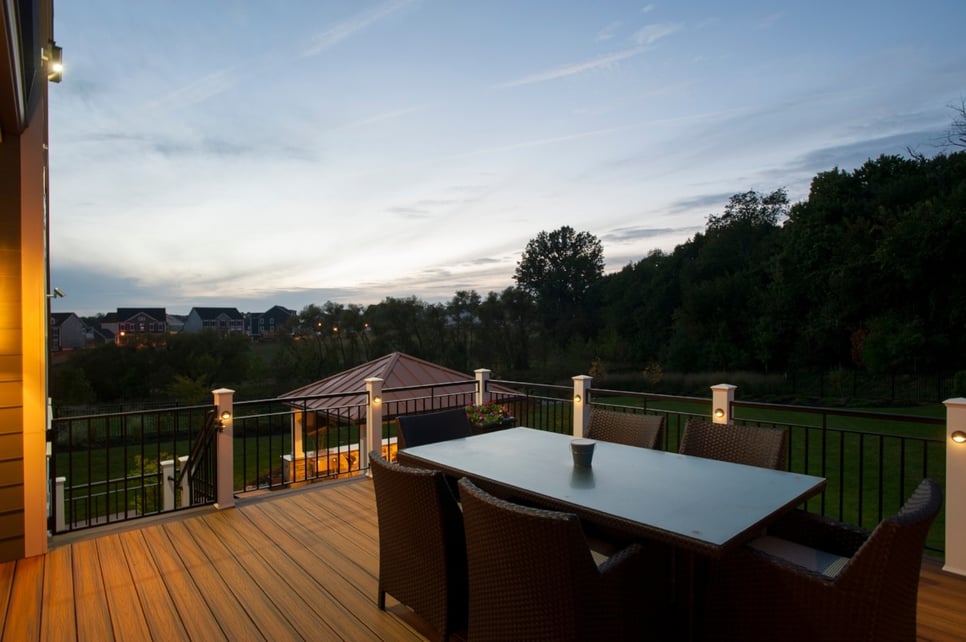 Trex Resources: Everything You Need to Properly Plan Your Deck Project
Planning and building a deck, especially if you've never gone through this process before, can feel overwhelming. Luckily, if you're considering Trex as your primary decking material provider, their website offers a variety of resources to take much of the guesswork out of this often-stressful planning process.
Trex Calculator
Cost is obviously an important factor in any decking project, and it's often one of the first questions people want answered when thinking through this planning stage. The Trex calculator allows you to start to answer that very question. To estimate the cost of your Trex materials, just input the following factors:
Length of width of the deck project.

The type of substructure your deck will be built upon.

Your decking board type (Select, Enhance, or Transcend).

Your railing selection (Select, Reveal, or Transcend).
Note, the calculations generated are only estimates, and they do not account for labor or installation. This tool only calculates for material costs.
Find a TrexPro Near You
If you're further along in the decision-making process and are confident Trex is right for you, there's another handy tool on the Trex website where you simply put in your zip code, and it lists all the TrexPro contractors in your area. This is a quick, easy way to ascertain where you can find a qualified contractor to install your Trex project. A TrexPro contractor is both licensed and insured and has undergone Trex-specific training regarding their products and installation. In case you're wondering, yes Design Builders, Inc. is a TrexPro.
Order Samples
If you're still on the fence about whether Trex is the right material for you, you can actually order a twelve-inch sample of Trex decking. These samples are available for purchase in all the various color offerings, and shipping is free. These samples allow you to see with your own eyes the quality, texture, and color richness Trex offers before committing to an entire deck.
Watch Videos with Trexperts
Trex has a wealth of videos designed to answer some of their customers' most pressing questions about Trex. These videos feature their resident "Trexperts" and each video is available for free. Chances are, if you have a generic question about Trex products or Trex as a company, you can find a suitable answer in their Trexpert series.
Browse Their Gallery of Design Ideas
Some people want to select every aspect of their decks themselves. They have an eye for design and enjoy tackling these aesthetic challenges. Others want as much help as they can get in this department! If you fall into that second category, Trex has put together a number of resources for you.
One is the inspiration gallery. This collection of photographs illuminates the variety of projects and possibilities Trex offers and hopefully opens up some interesting and previously unconsidered design ideas for your space. It features region-specific ideas as well as some of Trex's other offerings, such as outdoor furniture, lighting, railing systems, and more.
There's also a collection of decking and railing duos. This series of beautiful photographs pairs deck boards with various railing options. The handpicked pairings are meant to highlight successful deck and railing combinations for those who have trouble envisioning what colors and styles go well together. These pictures provide visual cues that help you imagine what those deck boards and railing systems would actually look like on your project.
There are even deck design plans, which explain the various benefits of different deck shapes. This broad-level information is particularly helpful when you're just starting to think about your deck project. This means, from conception to installation, Trex has the resources to help you create the deck of your dreams!
For more information about the resources Trex makes available to its potential customers or for questions about Trex in general, shoot us a message!