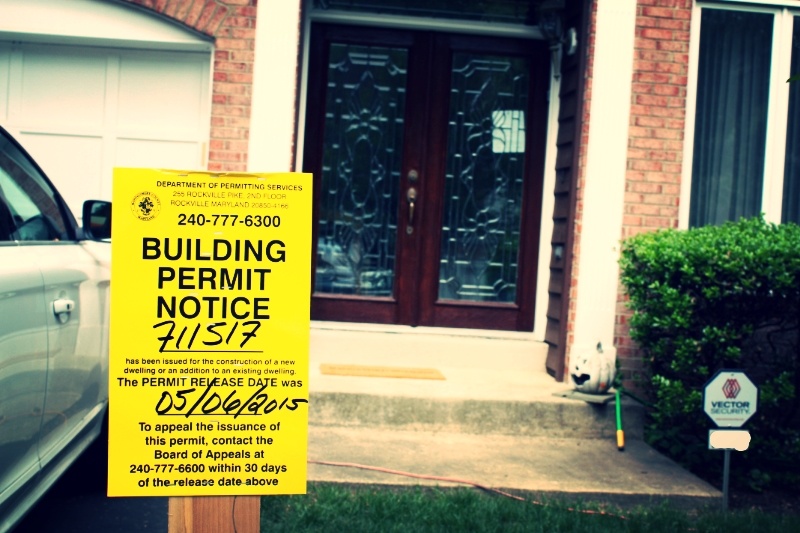 What to expect while your contractor is obtaining a Virginia building permit
Starting the process of selecting a contractor can feel overwhelming for a number of reasons. One, there are so many options within the Virginia region. Narrowing it down to the right contractor for you and your project can feel a bit like finding a needle in a haystack! And two, it's an important decision. A lot of thought and care should go into selecting a reputable, knowledgeable, and honest contractor. Part of determining that is ensuring your contractor complies with all the steps associated with the Virginia building permit process. Before agreeing to work with anyone, make sure your contractor not only knows these rules but follows them to the letter.
Virginia Contractor License
The first thing to check is that your contractor has a contractor license from Virginia. It must be specific to Virginia because a license from another state does not legally permit that contractor to build a deck in Fairfax, Loudoun, or elsewhere in NOVA.

There are two additional items to check regarding that license. The first is class. Licenses are offered in class A, B, and C. These correlate to the maximum monetary value of any given contract. A class A license, for example, allows the contractor to build a project of any monetary value.

The second element to check is classification or specialty. This specifies if the contractor does electrical work, is a building architect, etc. This specialty could be relevant—depending on the type of project you want to undertake.
Counties within Virginia
A contractor license alone does not allow a person to work in Virginia, so you also need to check that he or she has the county-specific permits required. Every contractor needs that county's business license to legally operate there. Therefore, if the job is in Arlington, the contractor needs an Arlington business license. Similarly, working in Fairfax requires a Fairfax business license. (DC qualifies as its own district and requires DC-specific permitting.)

These licenses are good for one calendar year—not one year from the date of issue. If it's near the end of the year or if the project will run in to the next year, make sure none of those permits are expired or will expire during the job.
How Your Due Diligence Can Save You Time and Money
If you take the time to properly find a reputable, experienced contractor, many of these permitting issues will not affect your project.

However, if you choose an inexperienced or disorganized contractor, there could be costly delays associated with obtaining the proper permits—or worse, the contractor could work without them.

Remember:
All permits have to be obtained before work starts.


Getting a county license often just means filling out the paperwork, but to apply for any permit, the contractor will need to submit that county permit and the contractor's license—often in person to confirm its validity.


Every jurisdiction is different in Virginia. That is, the permitting process can change between Fairfax, Arlington, Prince William, and Loudoun Counties. Some allow fast-track permitting; others require you leave a set of plans for review. This second process can takeupwards of thirty days. A contractor needs to know this and plan accordingly.


Your contractor needs to be aware that all or some of the following items are required: signed permit applications; affidavit from you, the homeowner (allowing that contractor to get the permit on your behalf); multiple sets of plans; a letter from the homeowner association approving the work; water runoff plans; soil erosion plans; and more.


While the Virginia building permit process can seem complicated and lengthy, Virginia is a very pro-business state. The bureaucracy, therefore, is generally easy and convenient to navigate. The contractor just needs to know (and take) the proper legal steps.

For more information about what you should be looking for in a contractor or what credentials to double-check, please feel free to contact a representative of Design Builders, Inc.