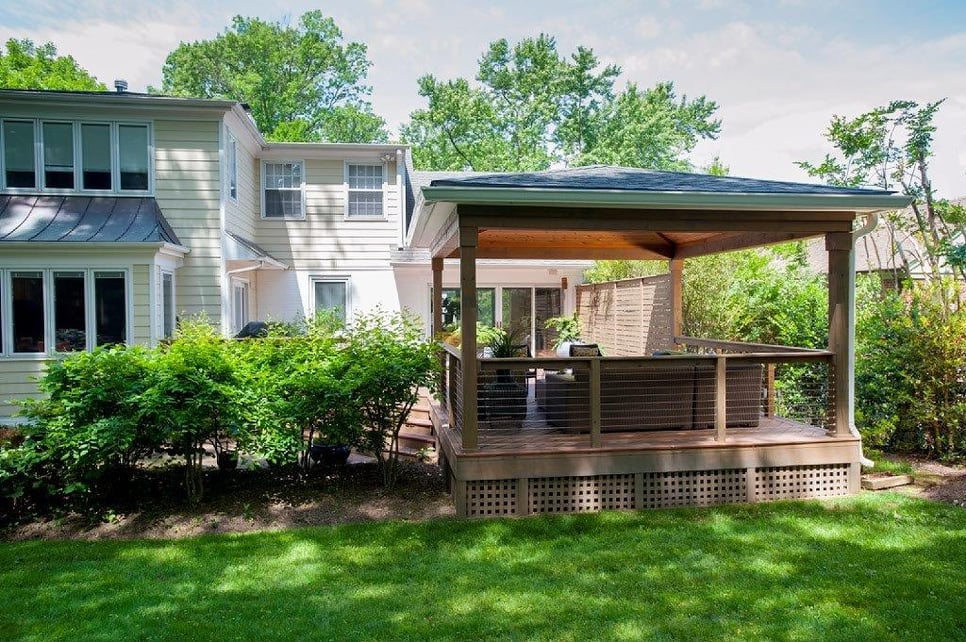 When undertaking a project as extensive and detailed as a high-quality screen porch, there is a laundry list of factors to consider, and topping that list is often price. If you're thinking about building an outdoor area that's beautiful, comfortable, and lasting, it is certainly going to be an investment. To start to gauge what a project of that caliber would entail, it means examining several external factors as well as learning a bit about what goes into a project such as this.
Factor in the Area
When considering the potential price of a high-quality screen porch, one factor that's going to drastically affect that average number is location. Materials, labor, and permitting are going to vary depending on the city, state, or region. The following numbers are based on screen porches built in the Washington, DC, region.
Rough Estimates
Using 320 square feet as an average size of a screen porch in the Washington, DC, area, a project of that scope is typically going to fall in the $43,000 to $50,000 range.
If you opt for a screen porch with less trim and less electrical work, the price per square foot could reduce to about $100 to $110. That would make the final price anywhere from $32,000 to $37,000.
Of course, a larger or smaller screen porch will vary in price, but using the average price per square foot will give you a starting estimate.
Trim
One feature that can significantly change the price of a screen porch project is the trim. If you use a high-quality trim with painting for additional visual appeal, expect to pay in the range of $135 to $155 per square foot. A substantial amount of trim can increase the expected price of an outdoor living space, which illustrates that price depends largely on the particular design concept.
Quality and Quantity of Materials
By far the largest determining factor for a screen porch's final price tag is the material desired. Take lighting, for example. If you went all out on lighting and chose the highest quality recessed lights and low-voltage lights under cabinets, countertops, exhaust hoods, windows, and more, you could spend upwards of $90,000 on lights alone.
This holds true for cabinetry, decking, and a variety of other screen porch features. You can easily fluctuate in price over $20,000 based solely on one particular facet of the screen porch. Price is largely a matter of how finished and precise you want your outdoor space to be.
Compare Apples to Apples
If you're in discussions with several design and/or build teams in Washington, D.C., about your potential screen porch area, make sure you're actually comparing comparable products when looking at bids and estimates. If one company's bid is significantly lower than another's, it might be due to the level of quality offered, either in design concept itself or in the materials used to execute that design. Once you're actually looking at comparable bids, then you can decide what constitutes the best value for you (quality for price).