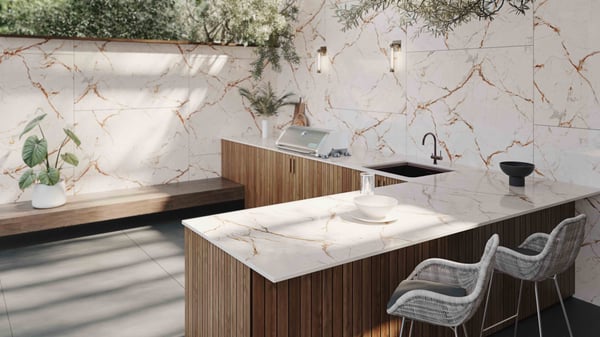 Learn Now If Dekton Is Right for Your Outdoor Living Space
Are you in the market for outdoor countertops or other architectural surfaces? Granite. Quartz. Concrete. Dekton. You have a lot of choices, each with its own pros and cons. Here's something to make the decision process a little easier. If Dekton by Cosentino is on your list of potential materials, check out this high-level overview of what to expect from the product.
7 Questions to Better Understand Dekton by Cosentino
You've heard a lot about Dekton, but you're still not really sure what it's all about. Get a better sense here.
What is Cosentino, and what is Dekton?
Cosentino is a producer and distributor of various surfaces, both for indoor and outdoor use. This includes:
Countertops
Kitchen sinks
Floors
Cladding
Furniture
Shower trays
Facades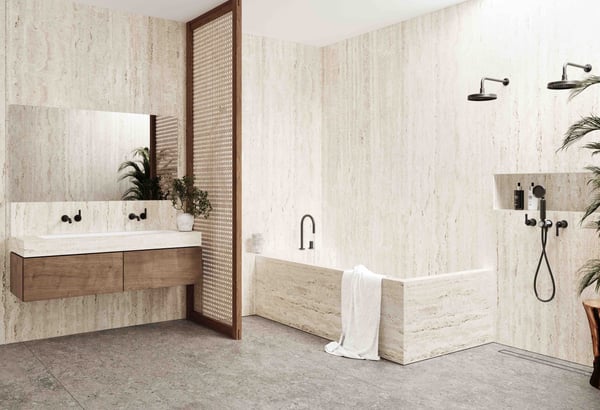 Cosentino is the parent company. Its associated brands are:
Dekton
Silestone
Sensa
Scalea
Dekton, while best known for their countertops, can be used for a number of architectural surfaces. It's created using a sophisticated blend of over twenty inorganic materials.
Dekton is made using a proprietary and high-tech process known as Sinterized Particle Technology. This is a synthetic, manmade way to mimic (and to greatly accelerate) the metamorphic change natural stone undergoes when exposed to extreme heat and pressure.
How long has Dekton been around?
Dekton hit the market in 2013. Ever since its introduction, it's been gaining in popularity, name recognition, and prominence.
What are the most common uses of Dekton?
Dekton is best known as either an indoor or outdoor countertop material.
That's far from its only application, though.
Dekton can also be used for:
Floors
Cladding
Custom furniture
Shower trays
Sinks
Facades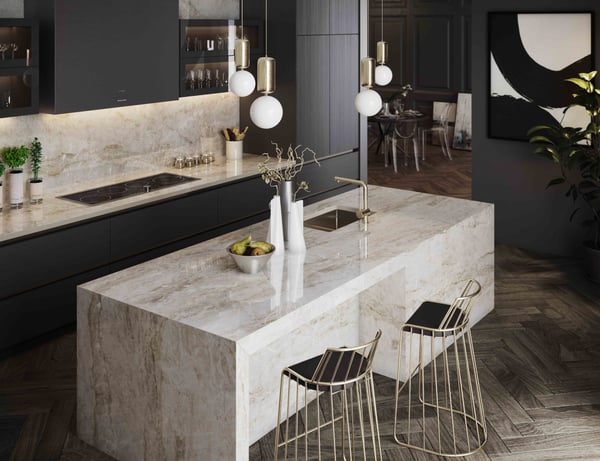 Is Dekton durable?
Durability is one of the biggest hallmarks of Dekton.
The material is highly resistant to:
Scratching
Staining
Impact
Heat
Dekton is not the cheapest option on the market for architectural surfaces, but homeowners should consider the lifetime value of the product.
If you're not paying over the years for costly maintenance, upkeep, repairs, and replacement, that initial cost eventually starts to even out with other materials.
The longer you enjoy Dekton in your home, the higher that lifetime value.
How do you maintain Dekton?
Dekton doesn't require a lot of special maintenance. In the vast majority of cases, warm water and a mild detergent are enough to keep it clean and looking pristine.
The material's resistance to staining helps keep all maintenance requirements at a minimum.
Harsh scrubbers and abrasive chemicals should be avoided, as these can scratch or damage the surface.
Disinfectants are also safe to use on any Dekton surface. Simply dilute the product first, and then don't let it sit on the material for more than five minutes.
As with any architectural surface, it's always best practice to spot check whether a particular cleaner or chemical will react with the Dekton. Do this in an inconspicuous spot in case of damage, staining, or any other unwanted reaction.
Is Dekton safe for outdoor use?
Yes, Dekton is safe for outdoor use. It can withstand UV rays without fading or discoloration. It's highly resistant to extreme temperatures (hot and cold), and it can withstand the wear and tear of everyday weather conditions.
Dekton is a high-quality, aesthetically appealing, durable option for any outdoor living space.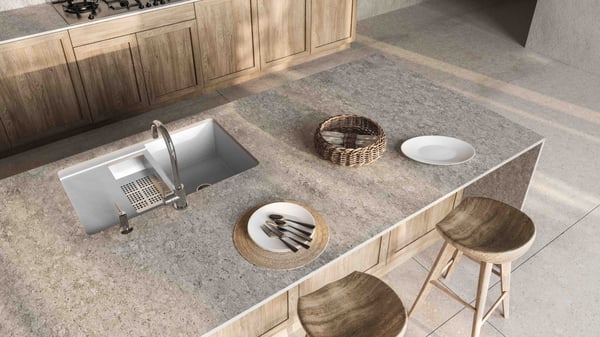 What colors are available?
Dekton offers a range of both colors and finishes. Whether you're looking for a pattern, texture, or a solid monochromatic look, Dekton has something to accommodate.
Check out the entire Dekton color selection.
Are You Revamping or Creating an Outdoor Living Space in Your Northern Virginia or Maryland Home?
Thinking about adding the extra square footage of a screened-in porch? Upping your entertainment options with an outdoor kitchen?
Whatever update you're considering to your outdoor living space, you likely have questions.
Don't hesitate to reach out or drop us a comment!
We're Design Builders, a custom high-end design and build firm that specializes in outdoor living spaces. Whether you want a ballpark estimate or you have specific questions about Dekton or any other material, we're always happy to help!