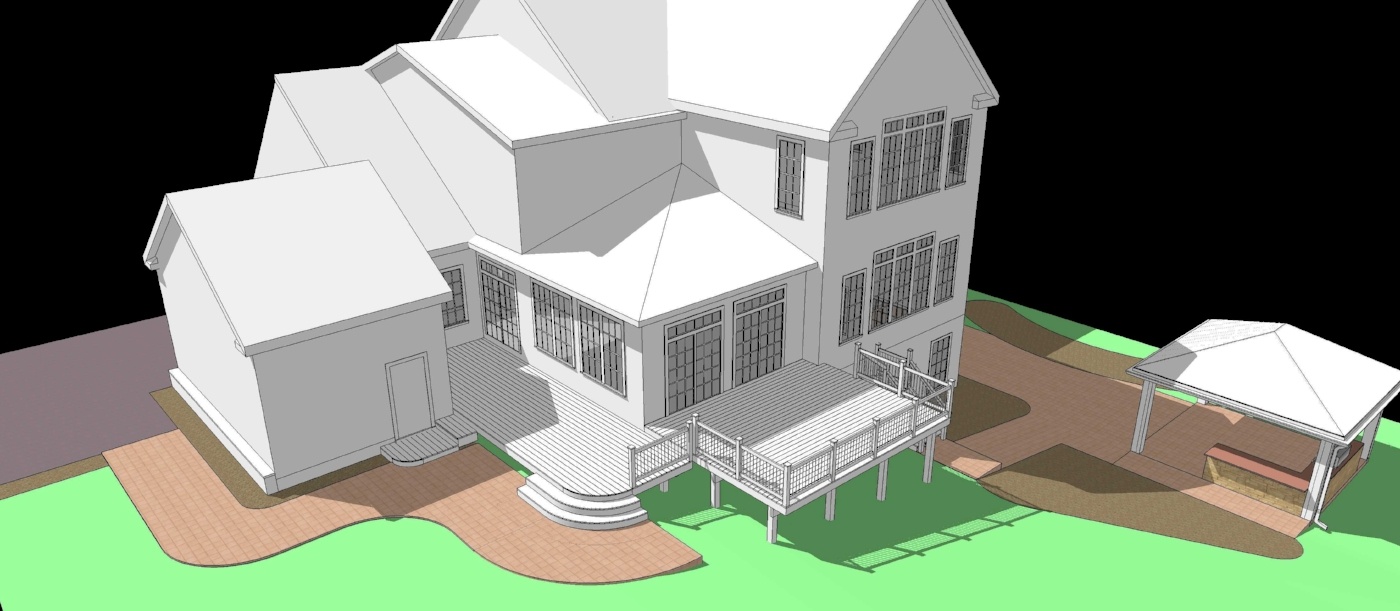 Great news! You've decided to build a beautiful new deck in Maryland, Virginia, or Washington, DC and are looking at hiring a contractor. As you are determining which contractors are reliable and are collecting bids, you will begin to notice differences in the design and estimation process between deck builders.
These differences are telling of what working with a screened porch builder will be like. How long does it take to get a home estimate, and is it fully detailed? Are you being walked through the process? Are they asking the right questions? Ultimately, a contractor like Design Builders' first objective is to help you visualize your final project, be it a screened porch, outdoor kitchen, home addition, or interior renovation.

How does the process begin?
Once you've contacted us to get an estimate for your project, how do you convey your wishes? And how long does it take to receive a visual representation of your proposed project? Enter your original meetings with a proper idea of what to expect during the design process, as we'll continue to discuss.
What does the deck design process involve?
Our initial meeting with you to discuss your project hopes and needs can be done in one of two ways: in your home, or online via the web conferencing software GoToMeeting. During this meeting, we can actually work on-the-spot to design your proposed project, getting your direct and immediate feedback. If time doesn't allow us to develop the design in the initial meeting, we will have it to you within 48 hours.
When do I get to see what my project looks like?
That's when the magic really happens – through our 3D color renderings, our clients get the first true look at what their project will become and how it will enhance their home. All of our customers have the option to purchase a set of permit-ready building plans for 5 percent of the final project estimate. If you choose to build with Design Builders, that 5 percent is credited to your deposit.
Now… are you fantasizing about soaking up the summer sun on a new deck, or relaxing away from the evening pests in your new screened-in porch? All you have to do is get your meeting scheduled and we can take it from there.