Trex is one of the most recognizable and distinguished names in the composite decking world, and if you're thinking about giving your exterior living space a revamp, you very well may be considering whether Trex is right for you and your home. With that in mind, we discuss today who makes for the ideal Trex customer!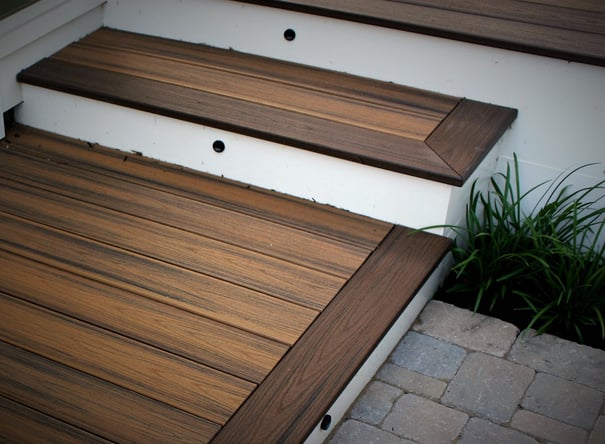 The 5 Kinds of Ideal Trex Customer
Anyone Looking for Low-Maintenance Materials
In many cases, one of the most time-consuming and difficult aspects of an outdoor space is the maintenance. Wood decks, for example, require frequent painting or staining to protect them from the elements and to prolong the life and visual appeal of the boards. General maintenance can also include sanding or even replacing rotten or compromised boards.
Cleaning can also be a significant aspect of maintenance. Depending on the climate where the homeowner lives, mold, mildew, and other water-related problems can require harsh chemical treatments—and a healthy dose of elbow grease!
Trex boards, however, require extremely minimal upkeep and maintenance. There's never any need to sand, to paint, or to stain, and cleaning is as simple as applying a bit of mild soap and water, as necessary.
Anyone Looking for Durability—Even in Extreme Conditions
Even if you live somewhere that experiences extreme heat and sun exposure, excessive rain, or more than its share of snow and freezing temperatures, you can still enjoy Trex materials. Composite decking boards are resistant to warping, twisting, splintering, cracking, or swelling, even after years of exposure to these elements.
People who live in extreme climates can actually make for the ideal Trex customers because many other decking options simply can't withstand consistent exposure without compromising their aesthetic or structural integrity. Whether it's fading, cracking, or warping, material like natural wood and PVC simply can't compete with the sheer durability of Trex.
Anyone Looking for Value
Many people looking to tackle outdoor living space projects are working on a budget. This sometimes leads homeowners to dismiss Trex in favor of other options at a lower initial price point. However, it's important to think about value—that is, the cost over the life of the product.
One major cost defrayer is the lack of maintenance with Trex products. All that paint and stain over the years—not to mention the cost of labor, if someone is doing the work for you—can really add up. Trex is also a lot more durable and resistant to damage than many other types of decking material, so you're not shelling out any additional money for board replacement or repair.
Because Trex also maintains its aesthetics, even after many years of use, installing Trex in your home can also be a great way to increase the value of the property itself.
Even if the initial price is slightly higher than another material (which isn't even always the case), thinking holistically about the project, Trex is actually ideal for those looking to save money.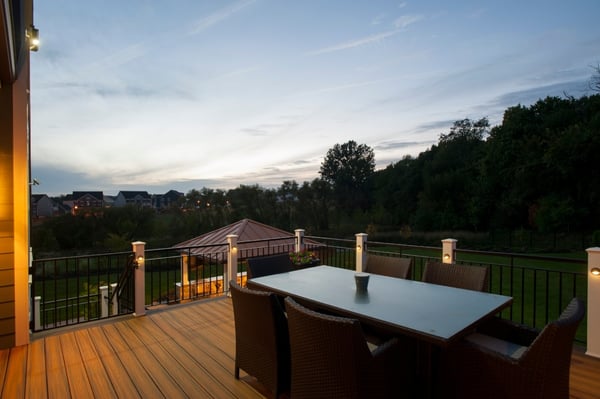 Anyone Looking to Get Behind Eco-Friendly Products
Wood decking not only requires consistent upkeep, but it also contributes to deforestation. This becomes a particularly problematic environmental issue when you're working with exotic woods. Trex decking, on the other hand, is made from 95 percent recycled material, including plastic film and reclaimed wood that would have otherwise ended up in the landfill. (In the average five-hundred-square-foot Trex deck, approximately 140,000 recycled plastic bags are used in the decking boards!)
Beyond the actual material, Trex also employs sustainable business practices. They are actively involved in ensuring their supply vendors are ethical and responsible partners. About 95 percent of those vendors are based in the United States. Trex also proudly stands behind their eco-friendly manufacturing processes, which involve reclaiming factory waste and avoiding harmful chemicals.
People who want to give their business to a sustainable, green-minded company should be well pleased with the efforts Trex makes every day to limit its footprint and negative environmental impact.
Anyone Looking to Go Beyond Decking
While Trex made its name in the deck industry and is best known for composite decking boards, the company actually offers an array of outdoor products. This includes everything from lighting, furniture, and fencing to pergolas, railings, and outdoor kitchens—and more.
Whether your exterior living space could use some sprucing up or an entire overhaul, many people are surprised to find that Trex can provide a solution for just about every aspect of an outdoor area.
If you just think of Trex as something for those in need of a new deck, it's time to revisit this brand. Truly, anyone looking to enjoy the backyard experience can be the ideal Trex customer.
If you have any questions about this brand or want to discuss the design options in your backyard, contact us today. We're happy to help!