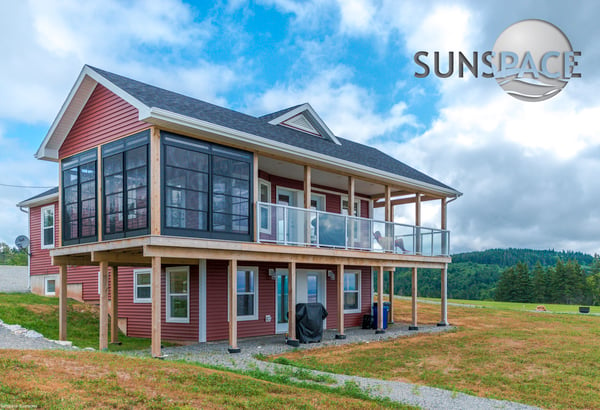 At Design Builders, we're loving the WeatherMaster windows, by Sunspace, for sunrooms, screened-in porches, or other exterior living spaces throughout Virginia, and Maryland. As a design and build firm, we've consistently found they provide a host of benefits over other window systems we've encountered, and they can help transform any outdoor space into a bug-free zone. (A necessity in our area!)
If this sounds like something you might like for your home, check out what color options are on offer for their window systems.
ViewFlex Vinyl Tints
When you purchase a WeatherMaster window system, all vents are glazed with a material known as ViewFlex. This is a resilient vinyl that's even tougher and stronger than glass. This provides numerous benefits over traditional glass panes, including increased safety and less maintenance.
You also get some great options when it comes to tinting. To that end, ViewFlex comes in four available color options:
Clear is ideal for the homeowner who wants to replicate the look of glass windows, without the constant cleaning or concerns over breakage. It's one of the most common and popular choices among WeatherMaster customers.
This tint is darker than the clear but lighter than the dark gray. It gives a little bit more sun reduction than the straight clear option, but it still lets plenty of light through.
Bronze offers a slightly gold-tinted look to the overall window system. It's a great aesthetic match to anyone who has bronze finishing material in the sunroom or screen porch.
The darkest of the available tints, dark gray provides more privacy than the other tint options. This is a good choice for those who are close to their neighbors and want to minimize visual intrusion. Of the four options, it lets in the least amount of light.
Looking for something specific and custom for your Virginia or Maryland screened-in porch? Sunspace also offers a combination of tints with their ViewFlex vinyl, ensuring you get exactly what works for your space.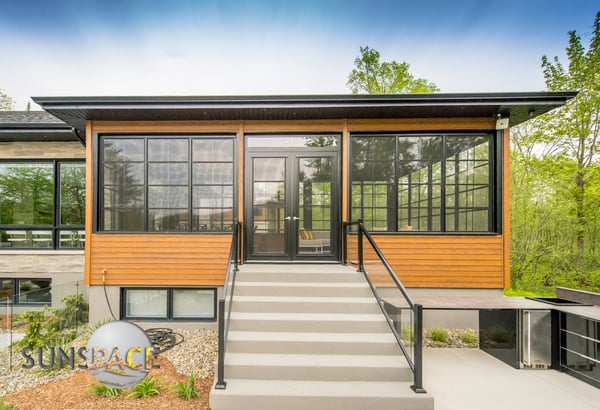 Aluminum Colors
Using extruded aluminum, WeatherMaster frames are highly durable, lightweight, and resilient. They come in five different color options.
White
Driftwood
Bonze
Black
Gray
This variety of color choices helps ensure every homeowner can match or complement their existing design aesthetic. Every color is unique enough to make a clean, stylish statement but neutral enough to work seamlessly in just about any home.
These color options are available on both the horizontal window systems (two-track and four-track) and vertical window systems (two-track and four-track).
If you live in the Northern Virginia / Maryland area, want to learn more about how WeatherMaster windows. reach out today! Let's see what Design Builders and Sunspace can do for you!