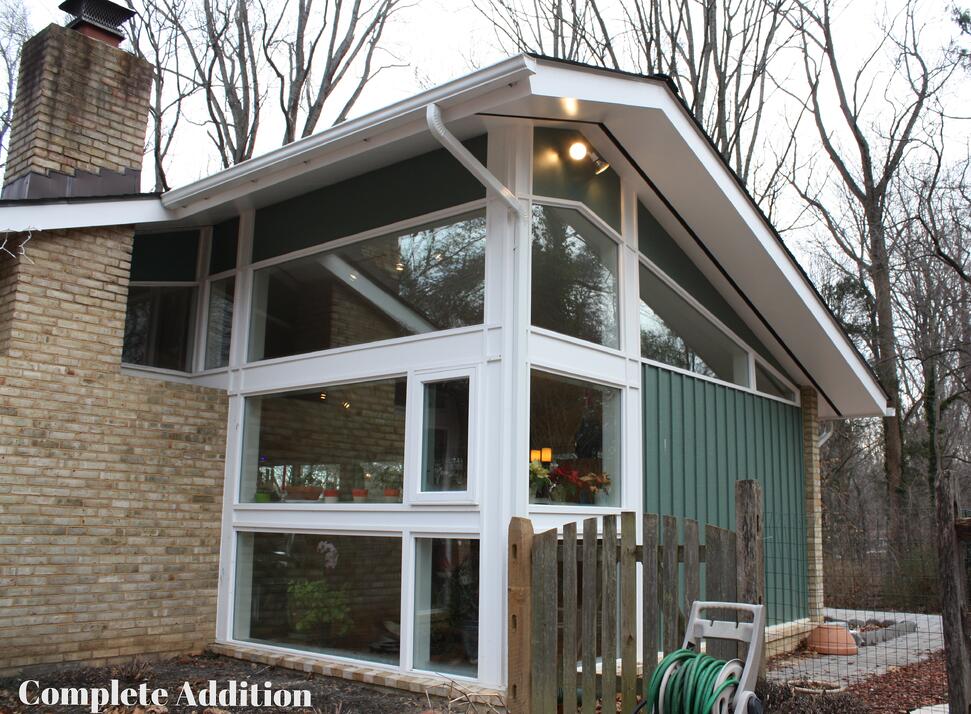 Sunroom Addition in a Historic Bethesda, Maryland Neighborhood
In the Carderock Springs neighborhood of Bethesda, Maryland is a home with a recently completed sun room expansion. While this may not seem extraordinary at first, consider how residential planner Edmund Bennett's execution of this 1960's-era community earned it an official spot on the National Park Service's National Register of Historic Places.
Consequently, homeowners looking to modify their houses here are forced to abide by strict standards enforced by various covenants and an Architectural Review Committee (ARC). These regulatory bodies are legally required to maintain Carderock's architectural aesthetic, making contracting more of a challenge.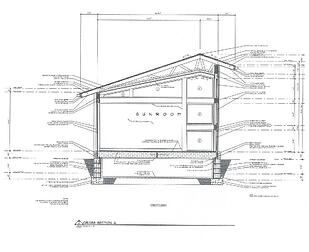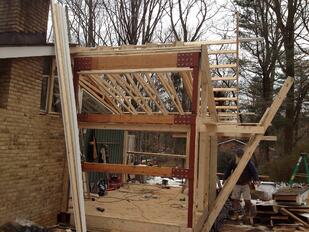 Goals and Execution
The homeowners approached our own James Moylan to pen a sun room that would satisfy all of the ARC's requirements by elaborating on Bennett's original design philosophy. This is what they requested:
Goals:
To preserve the overall aesthetic of the home in a way where it would look completely original
To integrate glass walls that would allow maximum light to reach the sun room, adjacent kitchen, and family room. In addition to having obvious benefits for the homeowners, these would maintain the integrity of the existing glass-heavy architecture of the house and greater neighborhood. Ample use of glass and windows is prevalent in Carderock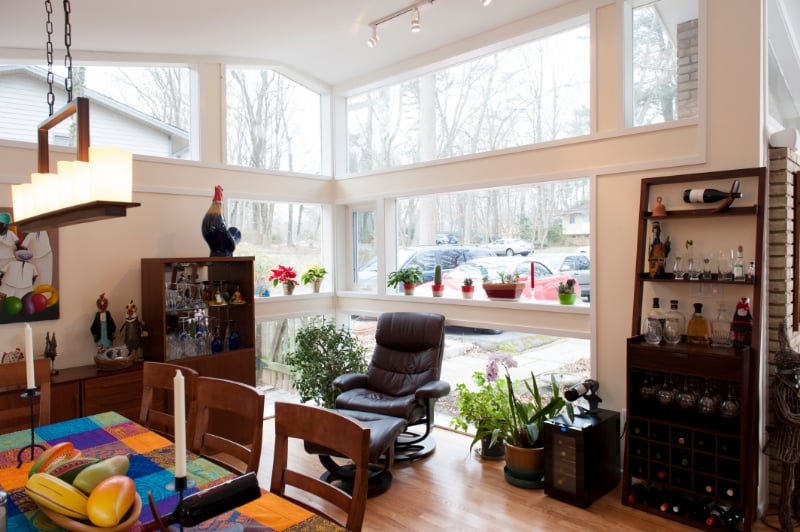 Execution:

Using steel framing (visible in the above picture) as a base, nine custom windows (out of 11 total) were installed while the new roof line and side profile do not stray from what they were previously. The layout of the windows from a side of the home was preserved despite that portion of the wall being pushed out several feet
By simply extending these features outward, a unique wedge exterior look resulted, adding a modern touch to an addition that otherwise looks original according to Bennett's own principles. It accentuates his concepts with a front-facing glass wall that allows ample sunlight to penetrate the room. One of the windows opens up to allow air to circulate throughout the first floor during nicer weather
The use of materials in the interior similarly took inspiration from what was already present from the 1960's design. In all, this sun room addition was an expansion of not just the home, but of Carderock's iconic architecture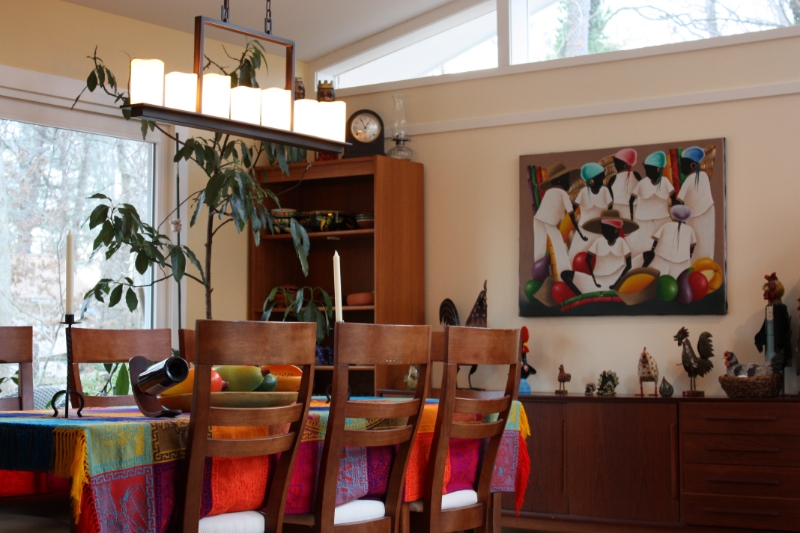 More on Edmund Bennett, local pioneer
Edmund Bennett was a self-taught residential builder and community planner who designed modern, nature-conscious subdivisions in suburban Maryland. His works, most famously Carderock Springs, were well-known for their contemporary style that incorporated surrounding wooded scenery, a practice that came to be known as situated modernism.
According to The Washington Post, "All [of his] houses were modeled to cause as little alteration to the natural landscape as possible...By preserving the forest, it made 'the community look as if it had been there a long time, even though it was brand new,'" (5 April 2014). His approach was similar to that of renowned American architect Frank Lloyd Wright.
Bennett was the mastermind behind other successful neighborhoods in Maryland that included Flint Hill and Potomac Overlook in Bethesda, New Mark Commons in Rockville, and King Charles Commons in Columbia. He passed away in 2013 at the age of 93.