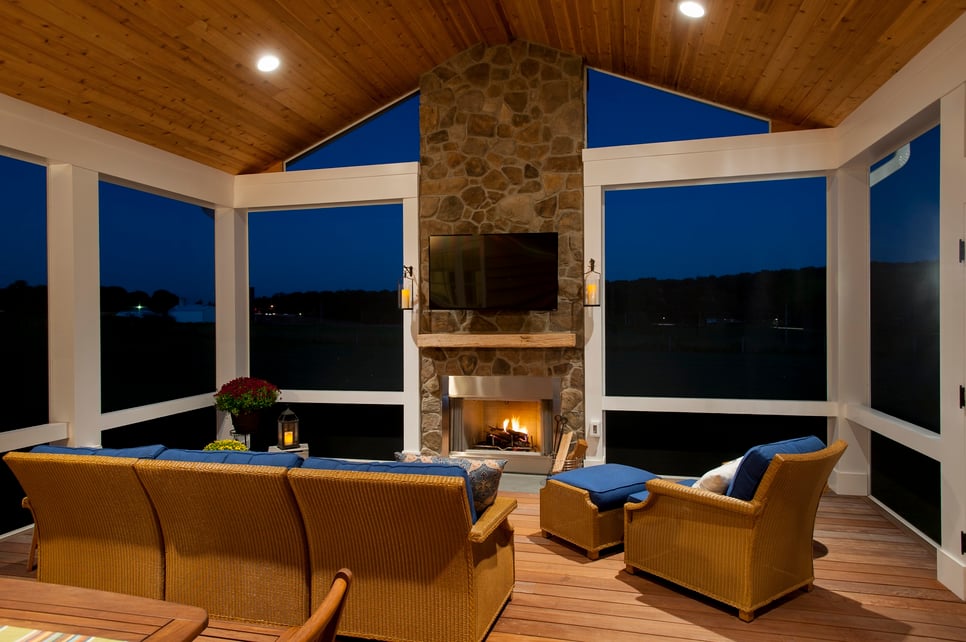 There's nothing easy about the process of building or remodeling a Screen Porch. It's often stressful, and it involves lots of decisions with big ramifications - financial and otherwise. Luckily, CoConstruct is here to help! The following are three significant ways CoConstruct can help your contractor help you through this complicated, often-frustrating process.
With CoConstruct, Home Builds and Home Remodels Just Got Easier
1. CoConstruct Helps You Make Decisions in a Timely Manner
Large Outdoor Renovations require a ton of decisions to be made, and that can easily get overwhelming. With every decision, there are myriad options, and even beyond that, it can get confusing just trying to remember what decisions actually need to be made and when.
Ceiling fan choices, electrical layouts, flooring colors, and many more choices need to be made when planning a project.
With CoConstruct, though, everything that needs to be done on your project is organized and collected into one easy-to-navigate platform. This way, you know exactly what items you still need to make decisions on and what's already been decided upon.
A Specifications Schedule with milestones is created for you so that you know exactly how many choices you have left to make and when those choices need to be made.
When you make all your decisions on time, it ensures your contractor and build team have time to order, install, and finish everything on schedule, which means you get to enjoy your home without any needless, expensive, or inconvenient delays.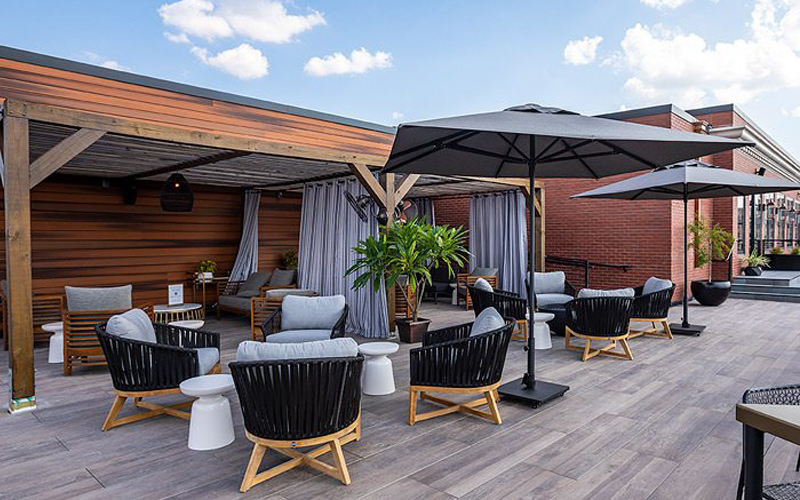 2. CoConstruct Keeps Everyone on the Same Page
Home builds and remodels are projects that affect people's homes, and that means they are often deeply personal undertakings. If, at any point, the client is feeling uneasy or uncertain about any decision made in the build or remodel process, CoConstruct makes it easy for that client to reach out and start a dialogue about it. Through messaging and comments to the builder, clients can voice any and all concerns—before a project gets too far along. Similarly, contractors can reach out directly to clients to ensure they are still happy with their projects and their progress.
If a contractor is difficult to get a hold of, clients might let small issues slide, figuring it's not worth the time and effort to contact the contractor. More often than not, however, this merely leads to all those small problems compounding and eventually reaching a boiling point. By facilitating communication channels between contractor and client, CoConstruct makes it easy for a client to speak up—before something is already purchased or even installed.
A major key to a seamless home project is open, frequent communication. This helps ensure everyone is still happy with the project's direction and isn't letting small problems eventually become big issues.
3. CoConstruct Makes Change Orders Seamless and Easy
Every home build or remodel brings with it its own set of unexpected issues. These problems, roadblocks, and unforeseen circumstances almost inevitably crop up in every major project. Sometimes they are minor; other times they quite significantly push the original plan off track, off budget, or both.
Regardless, changes are often necessary to the original contract in order to more accurately encapsulate the current scope of that project. When that happens, the contractor needs to issue a change order. With CoConstruct, this entire process is streamlined and made easy for the client. All a client needs to do is log in, approve the changes, and sign off with a digital signature capture.
Because it's within the CoConstruct platform, there are records and paper trails of all such changes, which helps protect everyone involved. When it comes time for billing, contractors have proof of all changes approved by their clients, and clients never have to worry about getting billed for something they didn't specifically sign off on.
Interested in learning more about the CoConstruct software? Feel free to reach out to a representative of Design Builders, Inc., today!