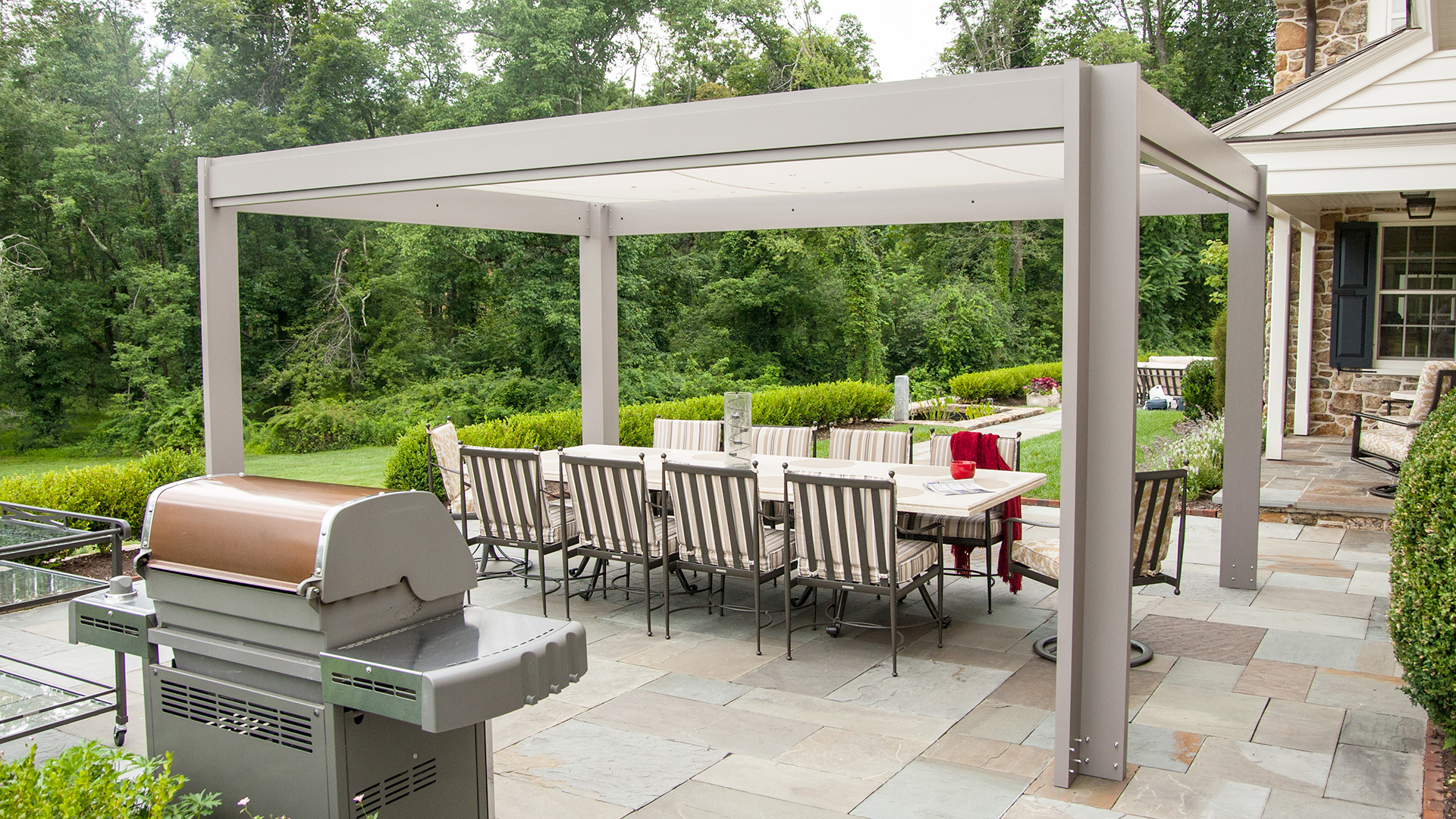 Are you torn between adding a pergola or adding a gazebo? First things first: congratulations on your decision to enhance your outdoor living space! These kinds of improvements not only make the space more functional and enjoyable while you live there, but they can also add significant resale value to the home. Back to the question at hand, though. Should you add a pergola or a gazebo? Here are four key things to keep in mind:
Factor in the Cost and Hassle of Maintenance
When it comes to exterior structures, many homeowners are looking for easy, maintenance-free options. Made with the wrong material, any outdoor feature can quickly deteriorate when exposed to different kinds of extreme weather, and this can soon lead to the need for costly and time-consuming annual work.
While there are exceptions to the rule, gazebos tend to be made from wood. Pergolas, on the other hand, come in many different low-maintenance materials, including vinyl, cellular PVC, fiberglass, and aluminum. Natural wood requires a lot of yearly maintenance to keep it looking and functioning its best, while something like aluminum or fiberglass will look great through the years, even without the need for painting, sanding, or staining.
A Gazebo Offers a Fixed-Roof Sun Solution
Perhaps the biggest feature of a gazebo is its roof. This stationary structure is always there, and it's always doing its job: providing protection from the sun or other elements. There are two potential issues with this, though. One, a fixed roof doesn't give the homeowner the option to open that roof at any point. Something like a retractable canopy on a pergola allows for either shade or sun. Two, the roof of a gazebo is not unlike the roof of any home. It degrades over time and will eventually need to be replaced. This includes periodically replacing shingles. That expense can add up over the years.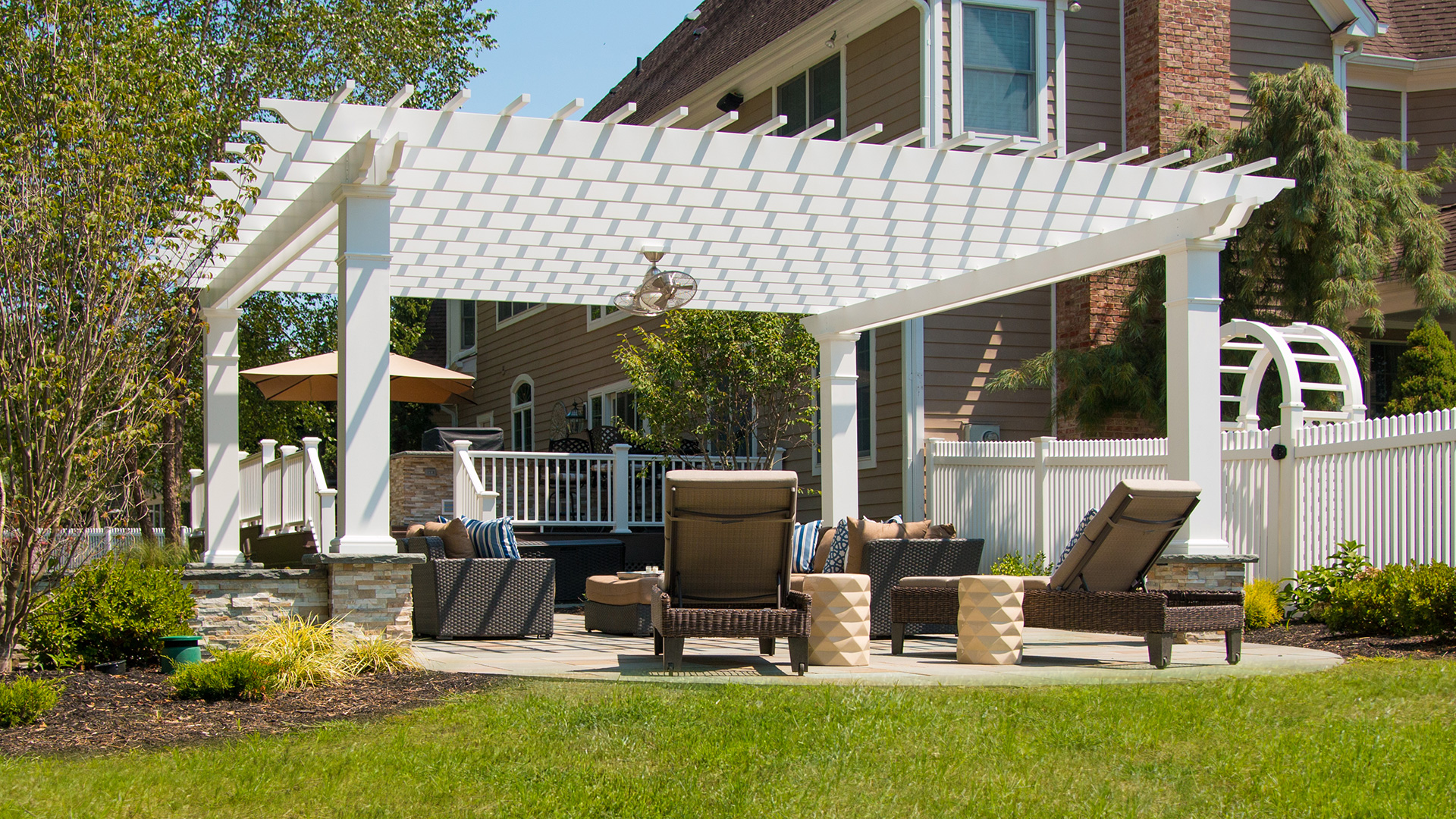 Pergolas Are Highly Customizable
A gazebo's design doesn't fluctuate wildly. At the end of the day, it's going to be composed of a hexagonal or octagonal shape, a raised floor, and a peaked roof. If that aesthetic doesn't necessarily match or complement your home, the gazebo can end up looking like a design afterthought.
Pergolas, though, are quite customizable and can be made to fit within nearly any design scheme. From curved beams to a more traditional look to varied column styles, there are many ways to make your pergola unique to your vision and complementary to your home.
Freedom of Design
A gazebo is, by its nature, a detached structure. It certainly creates an additional area for your outdoor living space, but it can't be attached to an existing structure in the way a pergola can. A pergola, therefore, can either be entirely detached, separate, and freestanding, or it can be attached to the home or any other existing structure for a more seamless transition from interior to exterior. Just as retractable canopies put the control in the hands of the homeowner, the design structure of a pergola gives addition options and freedom.
If you have any questions about which structure would best suit your home—a pergola or a gazebo—feel free to reach out to us at Design Builders. We're a custom design and build firm servicing the Washington, DC; Virginia; and Maryland regions, and exterior living spaces are one of our specialties.
Already come down on the side of a pergola? Here are some helpful tips for choosing the right one for your home.