High-end outdoor living areas in Washington, DC, are becoming increasingly desirable and elaborate. With so many options and innovations in this field, a number of trends have emerged for 2020. The following are some of the most popular of those trends.
Televisions
Televisions are becoming more and more commonplace in screen porches as well as open-air outdoor spaces. For truly high-end options, contractors and customers alike are really excited about retractable, self-housing televisions. These can be hidden behind cabinets or even in the ceiling on motorized mounts.
In this way, the television is only out and visible when it's needed. All other times it doesn't take up any extra space. As an added benefit, retractable televisions are also protected from all elements and weather, which prolongs the life of the television itself.
This trend highlights one of the most common themes in outdoor living spaces in Washington, D.C.: exterior living space mirroring the indoor living space. People are striving to make these high-end outdoor spaces as comfortable, convenient, and beautiful as any room in the house.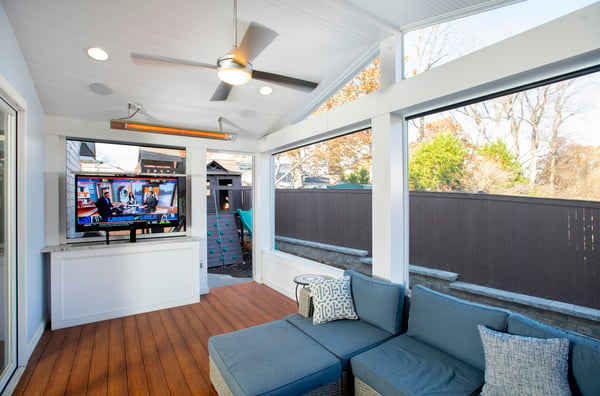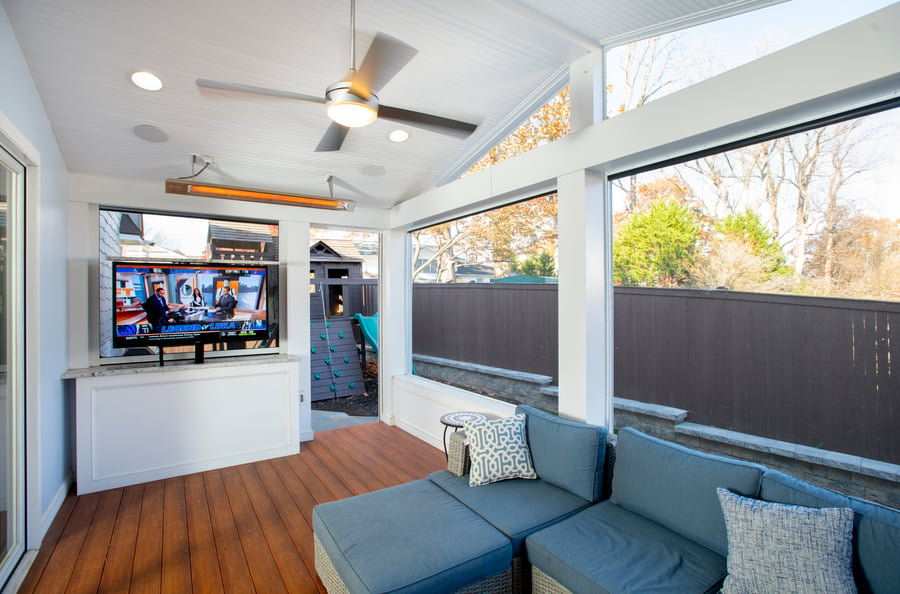 Audio Systems
There is a wide variety of outdoor stereo systems and speakers available for any outdoor space or screened porches in the DMV.
Speakers are a big trend in 2020, and people aren't settling for anything less attractive, durable, or quality than what goes inside the home. Many outdoor speaker systems are specifically designed to be weatherproof, but they still look sleek, polished, and professional.
Subwoofers are often stored in the ground, which means they aren't taking up space unnecessarily, and there aren't any unsightly extra pieces strewn around the outdoor living space
Many companies have also gotten creative with speakers to seamlessly incorporate them into these outdoor spaces. Speakers can be made to look like flowerboxes, flowerpots, rocks, or many other outdoor features. Regardless of how they look, though, speakers and audio systems are a must in high-end outdoor projects.
Lighting
Lighting has been used in outdoor spaces since their inception. Often it's a necessary addition for getting the most utility out of the space.
Trends in 2020 lighting focus on a combination of form and function. Lights can be placed on walls, with sconces on columns, or in the risers of stairs. They can be used in a localized way for uplighting flowerbeds or particular landscape features or in a more expansive way with floodlights.
Whatever your outdoor space calls for, there are beautiful, functional, and creatively presented lights to accommodate.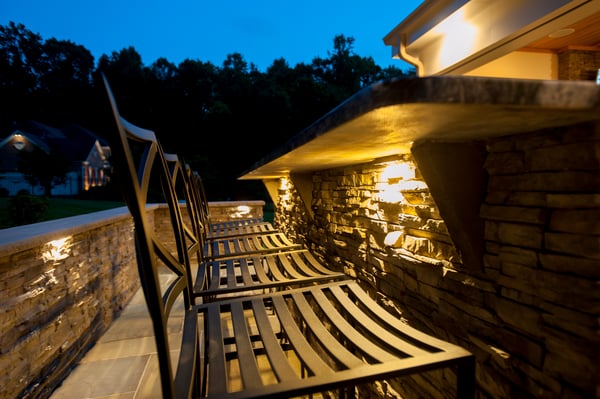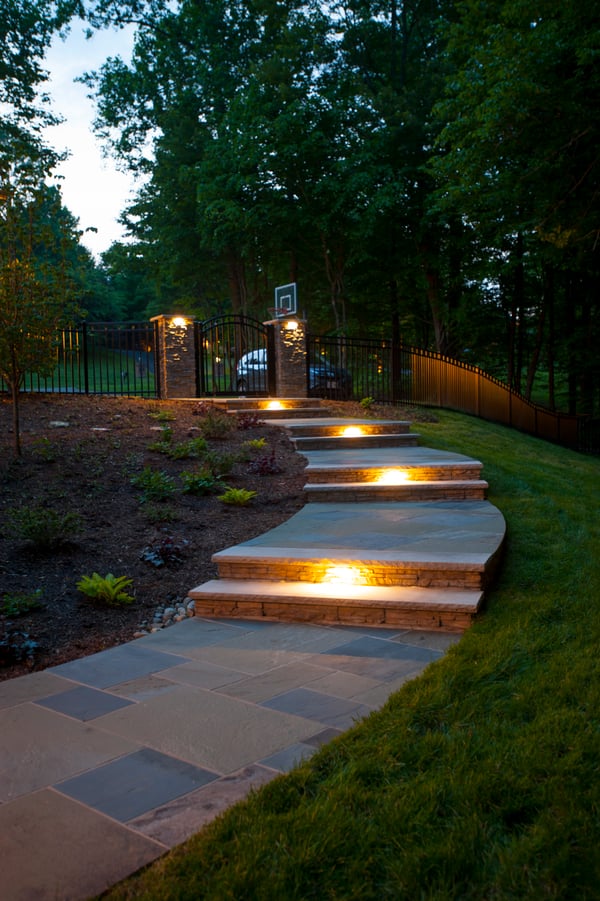 Water Feature
Water features are becoming increasingly popular in outdoor spaces. These can range from spas to pools to fountains. The specifics of what's desirable are still based on individual preference and what will fit best with your lifestyle, but water features of some kind are being incorporated more and more.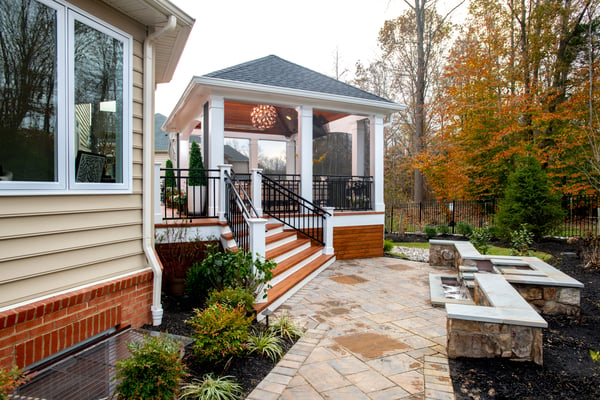 Smart Technology
Incorporating technology is a huge part of home interiors, so it's not surprising that it's showing up in outdoor spaces as well. The main trends surround controlling many features of the outdoor space via a smartphone or tablet.
Smartphone apps can control lighting (turning on, off, or dimming all lights or just particular lighting zones), audio systems, spas (turning on, heating up, etc.), and more.
Kitchen
Outdoor cooking is a huge trend in 2020 high-end outdoor spaces. Grills are particularly common (gas, natural, or propane) as are fridges, trash pulls, warming drawers, and even pizza ovens. Many include specific areas and capabilities to operate blenders and other electric kitchen tools. Again this offers the versatility of an indoor kitchen but in the beauty and atmosphere of the outdoor space.
It's important to remember that outdoor spaces and screened rooms in Virginia can be whatever you want them to be. Just ask the contractor, architect, or designer you're working with to take these overarching trends and help you customize them to your space and lifestyle.