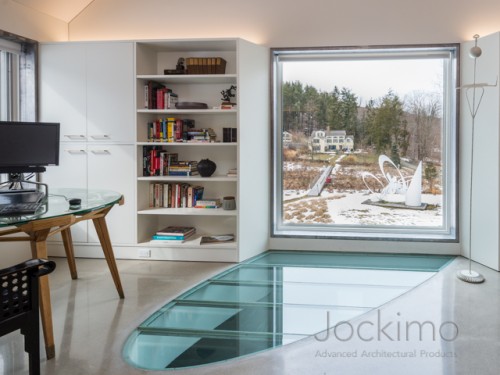 Here at Design Builders, with every project we seek to create unique, custom, high-end outdoor living spaces for our Virginia- or Maryland-based clientele. We don't specialize in cookie-cutter designs; instead, we focus on one-of-a-kind builds and renovations. (See our portfolio here.) Because we're in this particular niche, we're always looking for exciting new design ideas. Maybe that's using a familiar material in a new way, or perhaps it's utilizing a material that's unique in and of itself. Glass is one such exciting material, and today we're shining a spotlight on Jockimo, a California-based designer and manufacturer of custom decorative architectural glass.
About Jockimo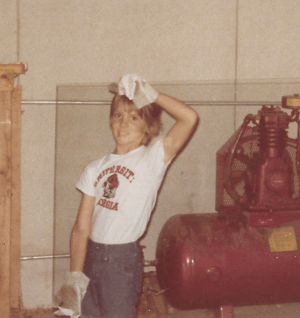 Jockimo is a manufacturer of decorative architectural glass. Their clientele is primarily architects and designers (like Design Builders) who are incorporating these pieces into projects for their clients. The founder and owner is Tim Casey, who has been in the glass industry nearly his entire life. Here he is hauling a pane at Vegas Glass, circa 1977!
What Glass Products Does Jockimo Offer?
Jockimo offers a wide variety of glass-related products. (Check out their entire line here.) In terms of outdoor living spaces, the ones that are most relevant are as follows:
Add glass to incorporate a bit of visual interest and unique flair to any deck, bridge, or walkable surface. Wondering if glass is suitable for exterior use? Check out our piece on whether glass flooring is slippery.
If your exterior area includes stairs, these can add instant elegance and modernity to that space. Just make sure you've selected a proper antislip glass material.
If you want something even more unique for your space, consider exploring other ways to utilize glass, including antique mirrors. These mirrors are not only visually stunning and a centerpiece of any room, but they can also help create the illusion of more space and light if your screened-in porch or sunroom has limited square footage.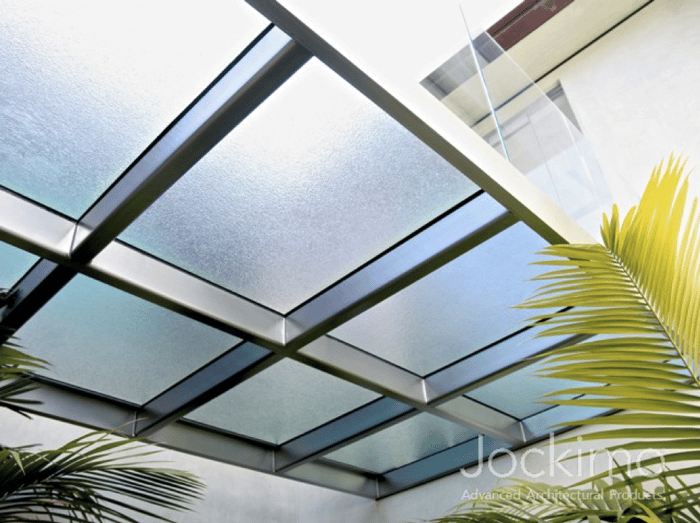 Jockimo Prioritizes Beauty, Functionality, and Safety
Jockimo has been operating in the glass industry for over three decades, and during that time, it has learned there are three main areas of focus when it comes to architectural glass:
Whether you're using colored glass, textured glass, or transparent panes of glass, this material brings a unique beauty to the aesthetics of any area. It blends well with other materials but still stands out on its own.
Especially with a project like a walkable skylight, you're using that glass, in part, for a highly functional purpose: to add natural light to an otherwise dark space below. In terms of logistics, this eliminates the need for artificial lighting in that area. This, in turn, reduces your carbon footprint; creates a brighter, lighter, airier space; and offers all the mental, physical, and aesthetic benefits of natural light.
The biggest concern around any architectural glass project should always be safety. Yes, it needs to be beautiful and provide a functional element, but any glass manufacturer must first be beholden to complete durability and safety. Learn more about the safety elements surrounding glass flooring here.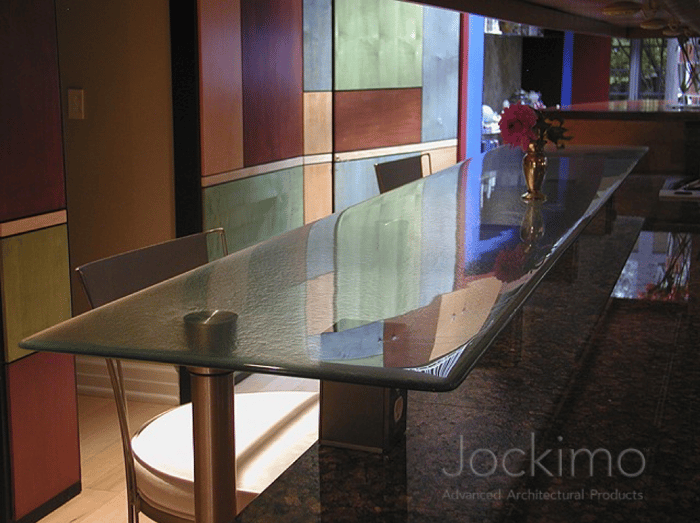 Interested in adding a Jockimo glass project into your Maryland or Northern Virginia outdoor living space? Whether you want a glass countertop or a glass floor, reach out to us today. We'd love to talk through design with you and answer any questions you have about these unique and stunning elements.