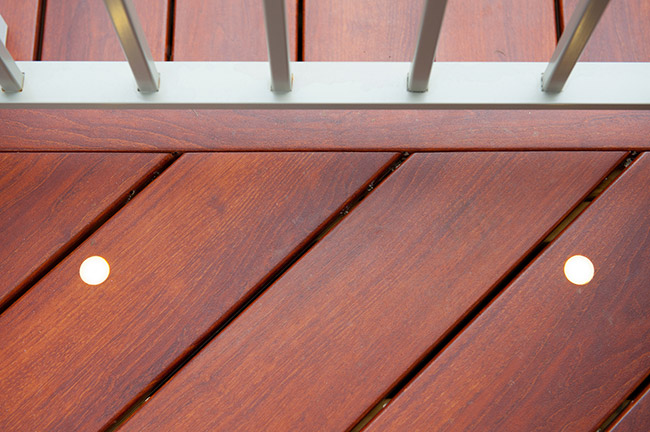 Why Zuri Decking is a Great Solution for Homeowners in the Washington D.C. Metro Area
As your Zuri deck contractor in Virginia and Maryland, DesignBuildersMD can answer that with a resounding yes. We've dealt with all kinds of decking materials over the years, and Zuri Decking is something that we recommend with 100% confidence to our Mid-Atlantic customers. Why do we believe that it's such a smart choice for people in this region?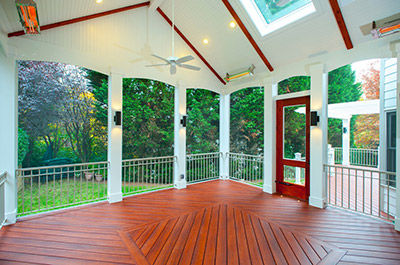 1. Extreme weather.
Anyone who lives in the Mid-Atlantic region knows that the weather isn't often very kind to us. Our winters are full of snow storms that pile it on and wreak havoc on our homes. Summers can become hot, sticky, and oppressive when the humidity really sets in. And it rains throughout the entire year. Put up a wood or traditional composite deck in these kinds of conditions and you're setting yourself up for all kinds of ongoing maintenance issues that will cost you precious time and money. Use Zuri Decking in Potomac, Maryland, though, and the weather won't be an issue. Why? Because Zuri is 100% synthetic and specially designed to be mold-, stain-, and scratch-resistant, and will never require you to stain, paint, or reseal it no matter what Mother Nature throws at you.
2. Nasty pests.
Our region, with its harsh winters and warm, rain-filled springs, creates the perfect haven for termite colonies and other nasty deck-destroying pests to thrive in. Wood deck owners especially have to be incredibly vigilant to avoid infestations and can quickly bring down their deck, but even those with traditional composite decks are vulnerable. But a Zuri Decking screen porch project is made from PVC, and that means it's immune to such problems. While others are calling in pest control, you'll be able to simply sit on your gorgeous deck and enjoy it.
3. Beautiful surroundings.
While those in the Mid-Atlantic region definitely face a lot of harsh, extreme weather, there are also plenty of times during the year where we get to appreciate the lush beauty that nature provides. Installing Zuri Decking in Fairfax, Virginia or any other city in the region provides you with the perfect opportunity to do just that. Why? Partially it's because of the low maintenance that comes with every Zuri deck. Instead of working when the weather's nice, you can relax and admire the view. But this is only half of what Zuri offers. When you're surrounded by great beauty, you want something that's going to add to it, not detract from it. In the past, one of the big knocks against PVC decking was that it wasn't very attractive, but Zuri changes that. Not only do the colors perfectly match real exotic wood, the textures mimic natural wood grain as well, creating a synthetic product that looks and feels just like the real thing.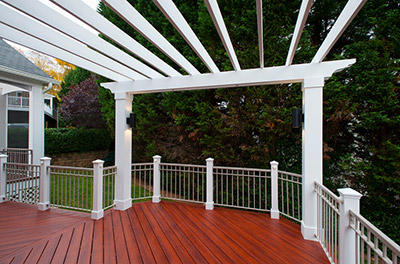 If you're interested in learning more about installing Zuri, DesignBuildersMD is happy to share the knowledge we've gleaned from our experience with this product. We can tell you what the most popular Zuri Decking color is in your area, offer design ideas, tell you about the different options available, and go over pricing. Contact us today and we'll get started right away.