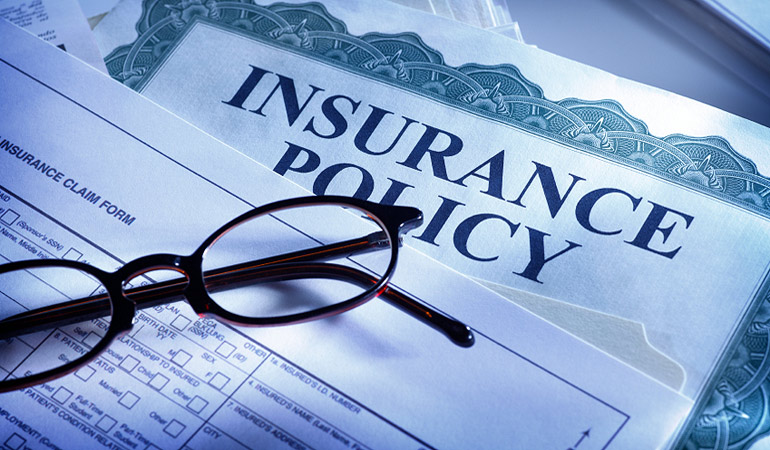 Make sure your contractor's insurance policy has the right coverage to protect you and your property
The house is a precious space, where sock-footed children wander down hallways, families chatter over home-cooked dinners, and napping dogs stretch out on sunny porches. When it comes to remodeling, you want to make sure your house is in the hands of someone you can trust. That's why it is essential to find the right contractor for your project.
It's not always an easy task. Not only should an ideal contractor have plenty of experience with your specific type of project, they should have impeccable credentials and references. They should be someone you trust and get along with, as they will likely be spending hours at your house at a time. But one of the most important things to determine when hiring a decking contractor is whether they are properly insured.
There are two types of insurance a decking contractor should have.
General liability insurance.
The first type of insurance a contractor should have is general liability, which will provide you with protection in the event that the contractor damages your property. The insurers will reimburse the cost of replacing and repairing anything that is damaged.
Worker's compensation insurance.
The second type of insurance is worker's compensation, which provides coverages for medical claims and lost wages if a worker is injured on your property. Without workers compensation, you could be held liable for any injuries to the contractor and their employees on the job. By requiring your contractor to have worker's compensation insurance, you also ensure they are properly paying and caring for their employees.
Get proof of insurance
Don't feel uncomfortable asking for a copy of a contractor's certificate of insurance or insurance policy number—any reputable contractor should be able to produce this information easily. If they can't? Major red flag.
Once you have the insurance information, call the provider to verify the policy is legitimate, determine if the policy could expire before completion of your project, and confirm that the description of operations for the policy match the job. For instance—if your contractor is remodeling your floors, he or she should be insured for flooring, not painting or roofing.
Remember the subcontractors
A contractor may assign specialized jobs to subcontractors, delegating electrical work to an electrician, plumbing installation to a plumber, or painting jobs to a painter. Because these workers are often not full-time employees of the contractor, they are probably not covered under their worker's compensation policy. If your contractor brings in outside workers, make sure these subcontractors are properly insured with their own worker's compensation coverage.
Find out what your homeowner's insurance covers for contractors
If you are a homeowner, you probably already have some kind of property insurance policy in place. Many policies will cover repairs for your house in the event of damage, and protect you from liability if a person is injured on your property. However, some insurance policies might not cover damage caused by a contractor, since you invited him or her into your house. This means that the damage can be classified as intentional. Find out what your particular policy covers by calling your insurance company, and consider updating your policy to protect yourself against renovation risks.
If you're installing a new structure or room, it's a good idea to specify this new addition is to be covered on your policy. If a new addition is damaged before you increase your coverage, you could be held responsible for repairs.
Avoid loopholes
To avoid insurance loopholes and protect yourself from unfair litigation, you should never provide your contractor with tools or equipment. If the equipment malfunctions or breaks, you could be held responsible for any resulting injuries or sued for negligence. Similarly, you should always remove potential hazards from working areas—such as sharp rocks and broken branches—and avoid giving workers instructions or tips.