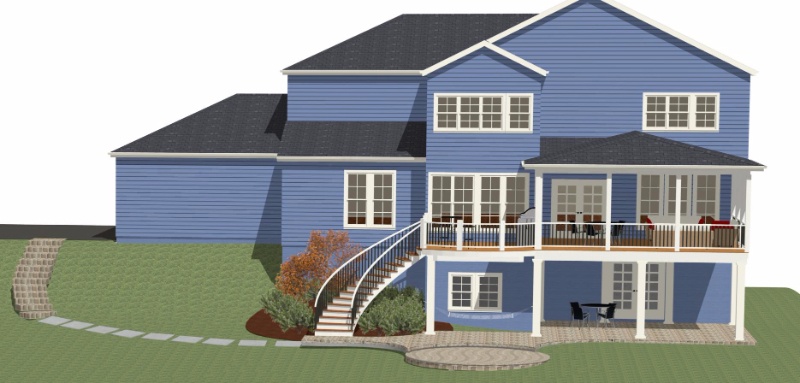 Design Showcase: Capitalizing on a Large Outdoor Space in Fulton, Maryland
Whether you're living in an older home on acreage or a more contemporary space with ample square footage, designing an outdoor living space for a large area can actually be quite overwhelming. After all, when you have a lot of space, you have a lot of options, and that can quickly go from liberating to paralyzing. If you're currently in this conundrum, here's an ongoing project in Fulton, Maryland, that demonstrates one way a large space can be turned into an ideal outdoor living area.
Second-Level Screened-In Porch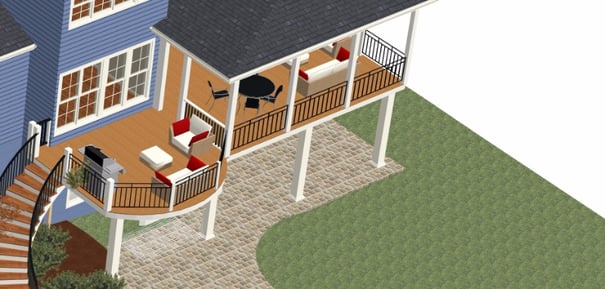 The first notable area in this project is the screened-in portion. It's approximately 24 feet by 18 feet and has enough room for one large sitting area and one large eating area. Within that space, it's been decked out with many amenities that aim to make it just as beautiful, comfortable, and livable as the interior space. For these homeowners, that meant the addition of the following items:
Speakers.
Heaters.
Low-voltage lighting (in stair risers, railings, and landscaping features).
Everything within the area is on an i4 system, which means it's fully controllable through the homeowners' phones. With the touch of a phone button, anything within the area (speakers, heaters, lighting, and more) can easily be turned off, turned on, and otherwise manipulated. The house itself is a smart home, and having the exterior space also feature those capabilities helps draw a connection between the interior and exterior.
Deck as a Transition Space
While a low-maintenance deck is usually thought of as the centerpiece to any outdoor living space, the deck in this project illustrates that it can also act as a transition area. This particular deck is smaller — it's just big enough to do some grilling and have a small sitting area — and it transitions seamlessly into the lower patio area.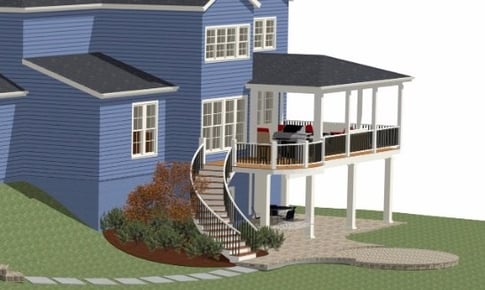 For design and visual interest, the deck front is rounded. This helps the transition space feel neat and finished in its own right. The curved stairs off the deck lead directly to that lower patio, and the curve in the stairs mimics the rounded deck front. Again, these small design touches help give the entire space a more cohesive feel.
Patio for Entertainment
The covered patio in this project is one of the main focal points. It's an entertainment space, but it's also outfitted with a hammock for personal relaxation. Because it's directly beneath the screened-in area, the patio is fully covered and dry. It also has touches of the interior by boasting a finished ceiling, Infratech heaters, Trex recessed lighting, and Minka-Aire ceiling fans.
The columns and trim that finish the patio and support the screened-in area both match the existing design features of the home. This makes the exterior space feel more like an integrated part of the house and less like a design afterthought.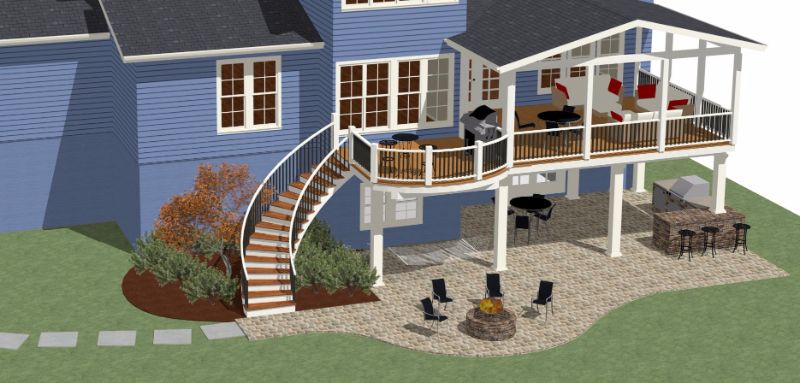 Tie-Ins with the Interior Space
The upper screen porch area ties directly into the interior kitchen, and the lower patio area ties directly into a basement, bar, and entertainment room. Having the exterior spaces directly accessible from the interior (and vice versa) effectively amplifies and improves both areas.
Potential Add-Ons to the Project
With approximately 2,000 square feet of exterior space to work with, the area has many opportunities for future porch add-ons and low-maintenance deck accessories. This includes a fireplace and room for Infratech infrared heaters, as well as a Danver stainless outdoor kitchen.
Not everyone is going to have as much space or as many options as this project, but it's a great example of the kinds of elements you can incorporate in your space—regardless of size.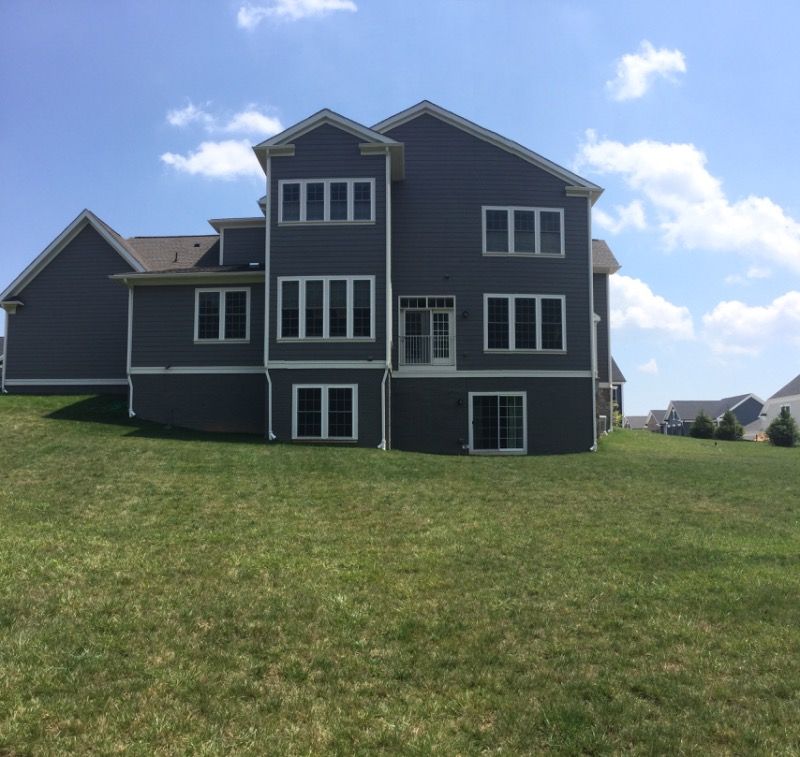 Check back later in the year to see how this project turns out!