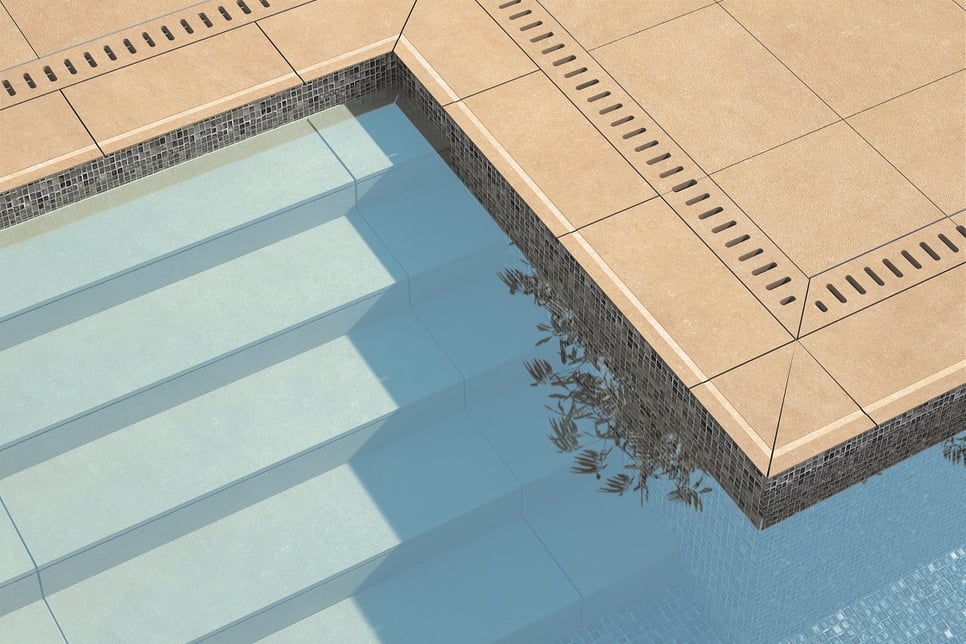 How Did Mbrico Tile Decks Enter the Premium Decking Market?
If you've recently looked into renovating an existing deck or installing a new deck altogether, you likely know firsthand just how many options there are out there in terms of style, design, and material. One company that stands out from the crowd, however, is Mbrico Tile Decks. What makes these decks unique, and how exactly did this company break into the decking industry?
The Origins of Mbrico Tile Decking
Meet the Founder: Mark McManus
The founder of Mbrico and the holder of their various product patents is Mark McManus. McManus has an extensive construction background and served as a high-end home builder for over twenty-five years with his Iowa-based company, Mark McManus Development.
During that time, he specialized in high-end homes—typically about $1 million to $6 million properties. Naturally, this meant his clientele was comprised of more affluent people, including business owners, doctors, lawyers, and so on.
Pushing Past Plastic and Wood Decks
Because McManus's client base was typically more well off, he consistently heard those customers make one request about their decks: find a decking material that isn't plastic or natural wood. He heard this request consistently enough that the company started to seek out potential solutions.
The first thought was tile. It seemed a logical alternative, but it quickly became clear that it posed some logistical problems. For example, if the lumber of the deck moved too much, that could crack the tile itself, the grout, or both. They knew some additional testing and tweaking were necessary to make this a viable solution for these luxury homes.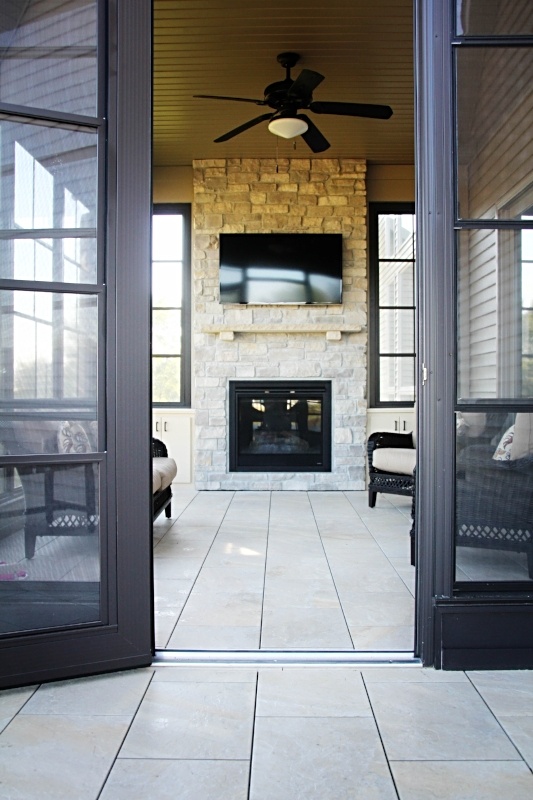 Improving the Tile System
After much experimenting, the company ended up choosing 2 cm tile imported directly from Italy. This offered a host of benefits: the tile was stronger, porcelain had been used as an exterior product for a long time, it had the necessary traction rating, and it was an aesthetically pleasing solution.
Everything seemed positive, but after more testing with the Tile Council of North America (TCNA), it was evident they still needed to fabricate ways to make this product stronger. Especially for structures such as raised decks (framed deck or rooftop pedestal systems), which are typically at least two or three feet off the ground, nobody could warranty that this tile wouldn't break.
This eventually led to the company's big breakthrough. They devised the idea to use an epoxy to adhere a fiberglass plate to the bottom of the tile. This allowed for spacers as well as a track indentation, which, in turn, created a product without the need for grout. It still had that necessary traction rating, but now it had a breakage point of nearly 4,000 pounds. Even if the lumber shifted or extreme weather presented freezing hazards, the tile simply would not break.
The company began putting these products in their construction jobs approximately eight years ago, and the demand grew swiftly. Patents were filed, and the company expanded and grew as that demand continued.
Because of the unique nature of these tiles, the company was able to back it with a thirty-year residential warranty, and they have consistently found that, like granite countertops and other improvements, tile decking can actually increase the resale value of the home and minimize cost and hassle associated with maintenance.
For more information about Mbrico Tile Decks or how the company got its start, please feel free to contact a representative of Design Builders, Inc., today!