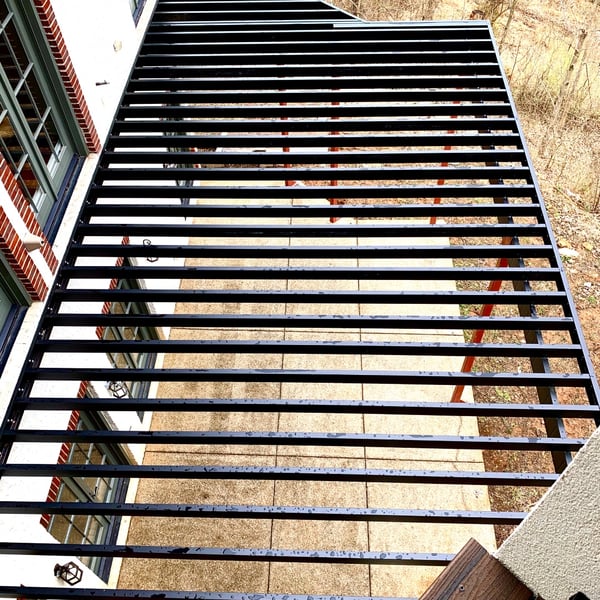 If you're building a deck in the United States today, it's almost a foregone conclusion that the frame will be made from pressure-treated lumber. It's how decks have been made for a very long time, and builders, contractors, designers, and homeowners alike don't usually give this step a second thought. Fortress Building Products, however, is a company that consistently breaks barriers and thinks outside the box, and they have devised a better way to approach deck framing systems.
Evolution Deck Framing, by Fortress Building Products
Fortress Building Products looked at the problems inherent to pressure-treated lumber deck frames and thought there had to be a better way. The result was Evolution deck framing, an entirely steel frame solution.
Switching from wood to steel offered myriad benefits, including not having to battle rot or the visual degradation of the frame over time—two problems that consistently plagued deck owners using pressure-treated lumber. Steel, unlike wood, is also a sustainable product, and Evolution is an increasingly popular choice for consumers who strive to achieve the most eco-friendly deck possible.
The Evolution system was also engineered specifically to be installed quickly and easily, saving homeowners time and money on the labor associated with installation.
Key Dates in the Evolution Product
Sound interesting? Want to learn more about how this product developed into what it is today? Here are some of the highlights in the evolution of Evolution.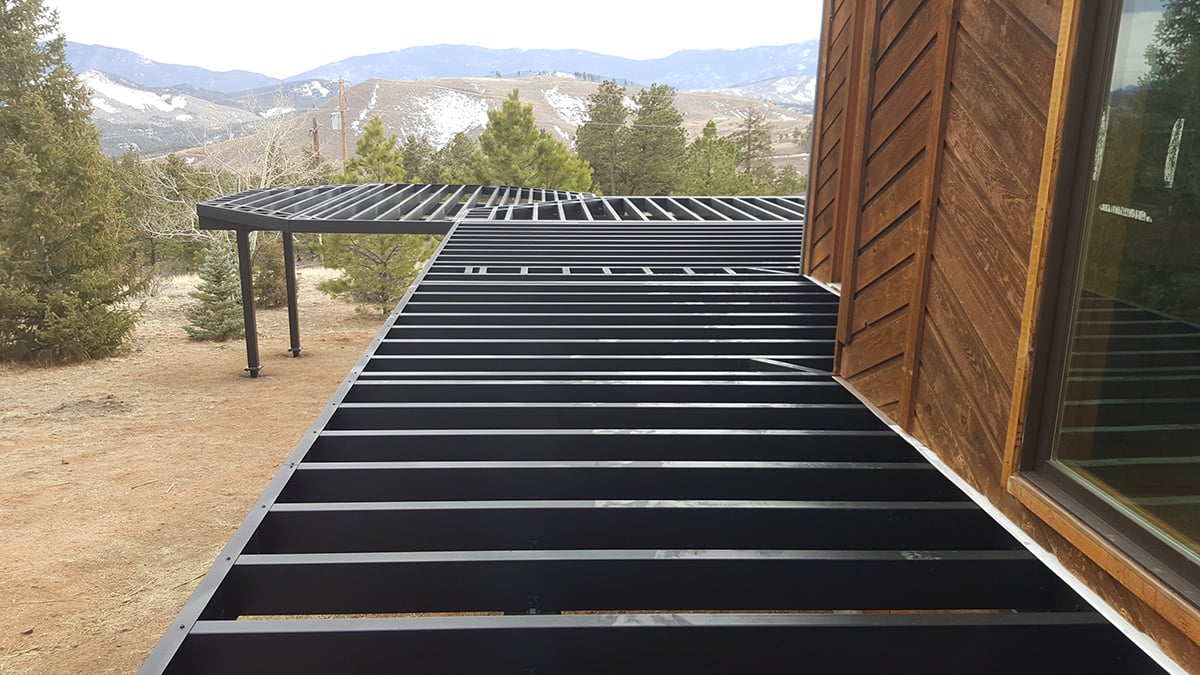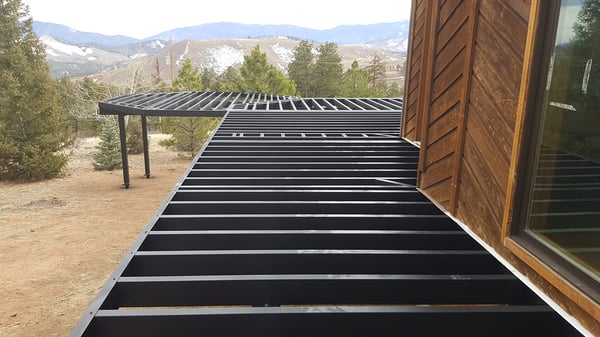 The product largely began when a deck builder in Colorado approached Fortress. At the time, Fortress was most known for their metal-based railing systems, so they already had notoriety and authority in the exterior metal space. The deck builder suggested Fortress look into a metal framing system because they were increasingly popular overseas, but it was an untapped area for the US market.
With the seed of the idea, Fortress got to work. The company brainstormed ideas, surveyed a wealth of deck builders, and even traveled abroad to learn how other countries were designing and implementing their steel framing systems. After speaking to every stakeholder in this product (homeowners and installers), they had gathered enough information to create design criteria and a subsequent concept.
A prototype of the new steel framing system was developed. The product then made its debut at the Deck Expo in Nashville, Tennessee.
Beta testing continued throughout the next year. A full review was conducted of the entire steel framing system, with design improvements made along the way. The first round of distributors and partners came on board at this point.
Evolution steel framing appeared at the International Builders' Show (IBS). It made a big impression, and more partners were brought on board. Later in the same year, the Fortress steel stair system was launched as well.
As this process illustrates, every step in the production of Evolution was mindful and deliberate. Fortress set out not only to find a better alternative to wood framing for decks, but they also wanted that steel system to be installation friendly, which benefits both installers and homeowners.
Steel is a great choice for anyone, but if you live in the Maryland, Virginia, or DC region, a steel frame can be particularly beneficial for you. Unlike wood, vinyl, or any number of other exterior materials, steel won't react adversely to the extreme temperature and weather patterns that part of the country is liable to endure. If you live in this area and you're thinking about adding an exterior living space to your home, here are six characteristics of a high-quality deckto consider incorporating, including steel framing.
Questions? Don't hesitate to reach out. We'd love to talk through your next decking project!