If you live in Annapolis, Anne Arundel County, or pretty much anywhere in the Washington D.C. metro area, you are familiar with the unrelenting mosquitoes and blistering summer sun that have made screened-in porches so popular among residents living close to the water.
Screened porches offer protection from bugs and are frequently fitted with fans to help make the outdoors more enjoyable during Maryland's humid summers. Be it the Chesapeake Bay, Potomac River, or the small creek running behind your property, we've compiled five screen room ideas for your waterfront lifestyle.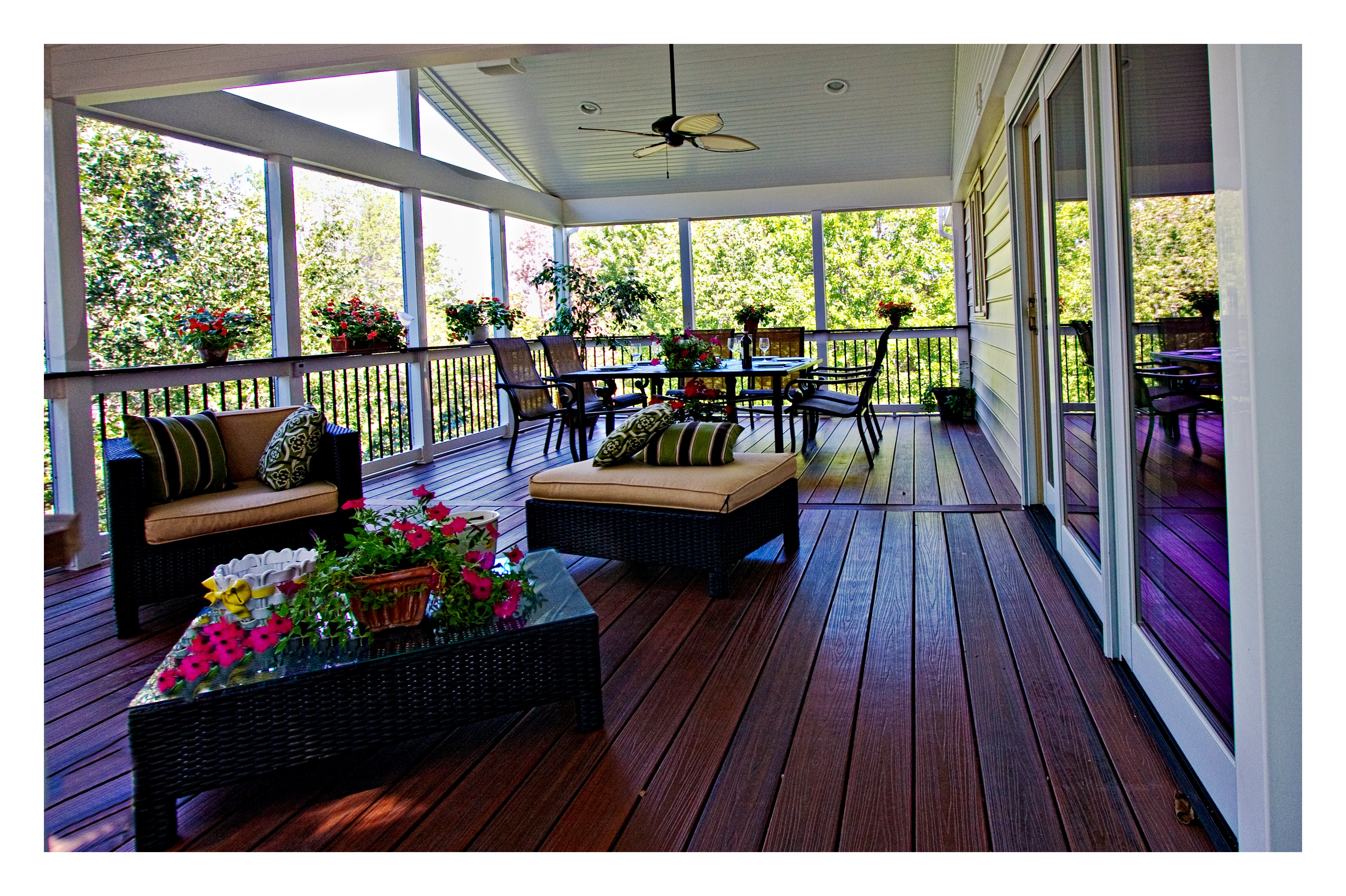 Install a motorized retractable screen system. Motorized retractable screens allow you to use screens only when you absolutely need them. With a push of a button, the screens roll away and you instantly have an open air porch. These screens can span up to 20' allowing for wide unobstructed views.
Install wide screen panels. Include as few columns as possible to carry the roof. Take advantage of the Screen Eze Screen system which can extend up to 20' wide allowing you to enjoy your beautiful view.
Chose a railing that doesn't block your view. Railings come in all shapes and sizes. If you want no obstruction at all, then install a glass railing system. If you aren't excited about the additional cleaning you'd need to do, then opt for a stainless steel cable rail system. If that's not in the budget, look into some type of metal railing system with black balusters that will blend into the background.
Bring all the amenities of your home outdoors. A ceiling fan is a must for all screen porches in Maryland. Infrared heaters can help heat your outdoor space in the caller winter months. Outdoor televisions, WiFi, speakers, and decorative lighting are all features that will make your screen room more enjoyable.
A white ceiling and skylights will brighten up the room and recoup lost light inside your home. A weathered and white washed look works well on property with waterfront views. Make sure to choose a low maintenance material that can keep up with the difficult marine environment.