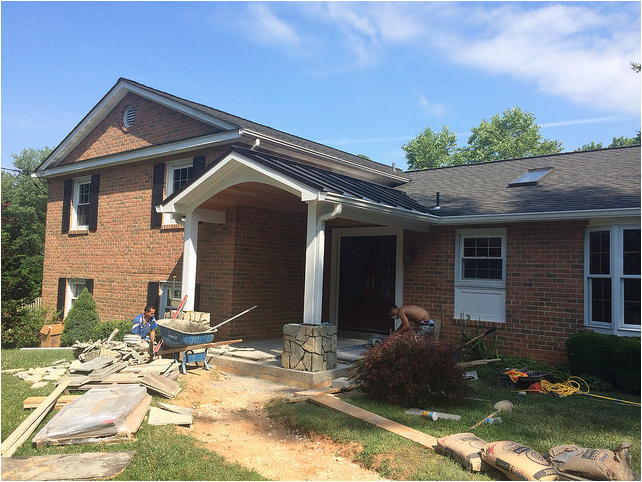 For most outdoor projects, such as a deck or screened-in porch, a crew should be completely dedicated to your job until it is completed, so when you're comparing bids, be sure to ask if this is the case.

If your contractor has your crew juggling multiple projects at once, move on. With an investment like a deck or a porch, you need to ensure that it will be done properly by people focused on getting it done right and on time. Otherwise, you may find that the final product suffers as a result.

Consistency. If you have multiple crews juggling your project, this also poses a problem since they won't know what's been completed or be as familiar with your specific requirements and preferences. However, that doesn't mean that you should expect the exact same people to appear on your job site every day. Depending on what stage of the project, you may have different experts working, such as painters, carpenters, electricians, and landscapers. But you do want consistency with your lead carpenter, construction manager, and designer.

Streamlined project management. When one team focuses on a single project at a time, it ensures more efficient management of your project. Instead of managing priorities, they're simply trying to get your project completed as efficiently and effectively as possible.

Quality workmanship. By staying focused on a single project from start to completion, crews are able to bring more quality workmanship to the table. Just like with any other task, juggling multiple priorities often leads to less attention being paid to the work that's being done. This can impact the final product and also slow down the process if the project fails to pass inspection the first time around.

More mistakes. Was it your project that had the recessed lighting and wrought-iron rails, or was that the other one? When crews focus on one project at a time, there are no confusing plans. They'll know your project inside and out.

Faster time frame. When crews are juggling multiple projects, they are often working one (or many) sporadically or at odd hours, such as in the evenings or on the weekends. When they're putting in fewer hours on your project each week, it will drag on longer than if a crew is completely focused on your project until it's completed. You'll also be more likely to deal with the hassle (and noise) of construction during hours that you're at home. Learn more about why you should avoid contractors who work odd hours.

Less communication. When crews are juggling more than one priority, it's often hard to get a hold of the construction manager or other members of the crew to discuss any concerns you may have when construction is underway. They simply don't have the time and may be distracted by other projects in different stages of the process.