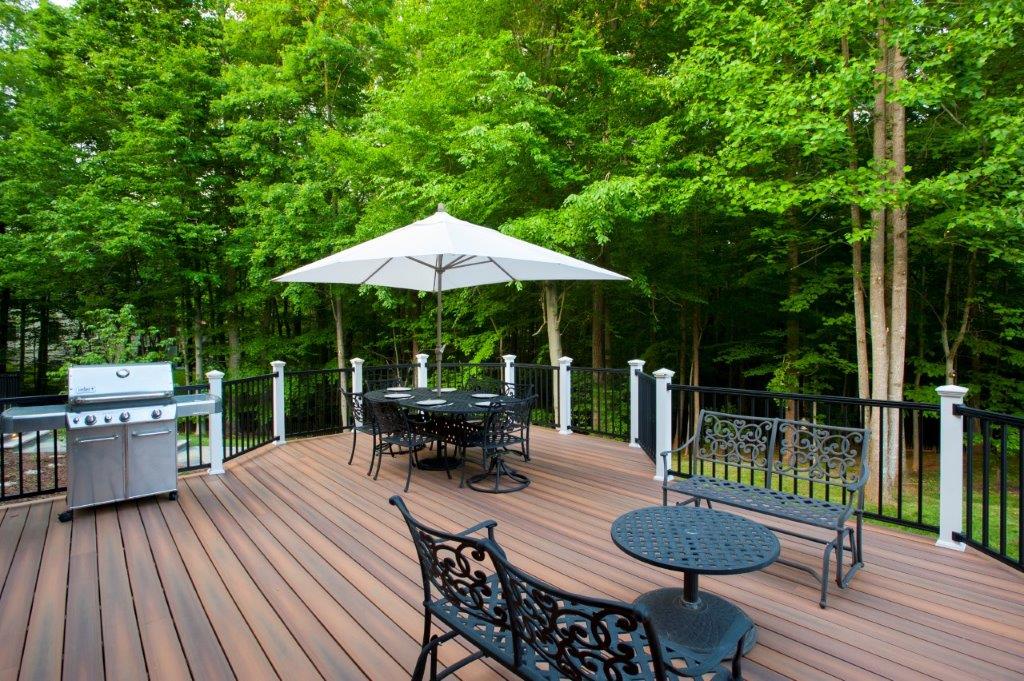 A deck addition is an easy, non-intrusive, and valuable way to add additional living space to your home. In Montgomery County, Maryland and Fairfax County, Virginia homeowners can expect to use their deck for 9 months out of the year. By using low maintenance decking and taking the appropriate precautions during winter months, home owners can expect 20-25 years out of the deck project.
Not only is a deck a wonderful place to cook, entertain friends, or read a book, it's also an investment in your home. Installing a deck may be the most cost-efficient way to add square footage to your house, and of all the outdoor home improvements, it may be the most reliable value.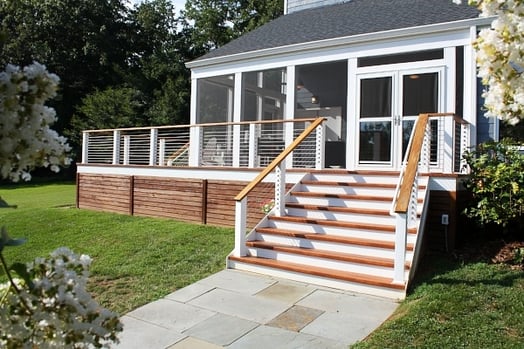 "It's safe to say that a deck is one of the more cost-effective things you can do," says Robert Markovich, home and yard editor for Consumer Reports. "Decks are really a high-return item."
Most homeowners believe that a master bathroom or kitchen upgrade is the best bang for your buck when it comes to remodeling. However, Remodeling Magazine's "Remodeling Cost vs. Value Report for 2009-2010" found that more than 80% of the cost of building a wooden deck could be recouped during resale — compared with 71% for a bathroom remodel and 72% for a family room addition. Here is a link to the 2018 report.
Before deciding which home improvement item to tackle, make sure you take into consideration both your long term plans and short term needs. Building a deck might just be the most enjoyable short term options and the most practical long term investment. To learn more on how to plan your next deck project watch our video on deck planning tips.