It may seem as though there are minimal opportunities for outdoor upgrades to your home once winter hits, but the coldest season is actually one of the best times to invest in a new deck. Design Builders uses new technology that makes the winter an even better time.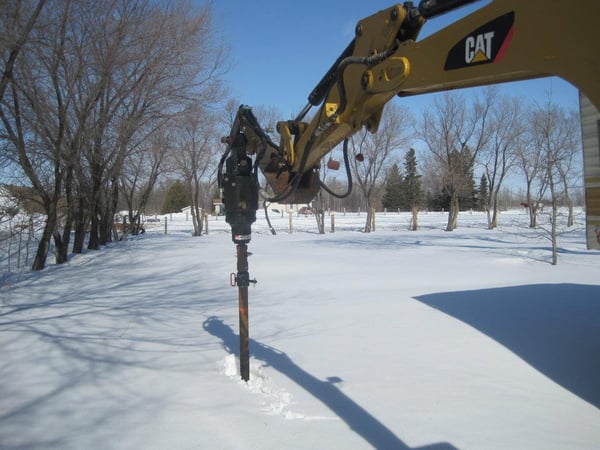 Perhaps you've put off any enhancements to your outdoor living space because you have concerns about your landscaping. With grass and plants dormant in winter, you won't have to worry about workmen trampling your blooming flowers or freshly treated lawn. But when that warm weather does come streaming through, having the beauty of a deck to factor into your springtime planting will give you new opportunities to indulge your creative green thumb.
The biggest issue is always the ground. Its frozen and a challenge to dig the footers. Design Builders now uses technology that makes this issue a problem of the past. DB uses a drilling system from Pier Tech to drill steel footers into the ground. We no longer have to dig 10 foot holes in the dead of winter. Not only do we use this technology in the winter, we now use it year round, saving time and work and mess for you and for us.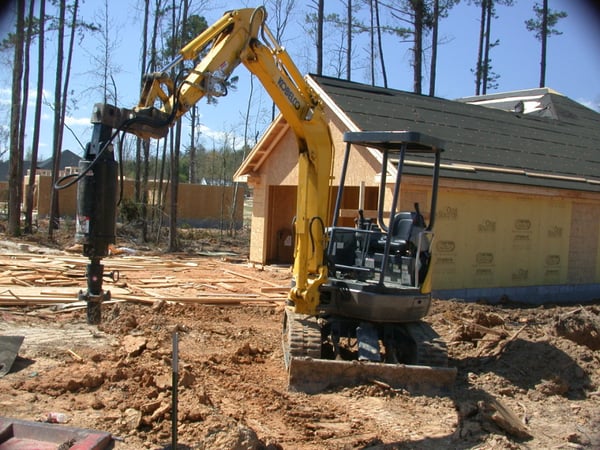 Here is some more information on the Pier Tech system:
Comparing steel footers to traditional footers
What this new technology means for you is that you do not have to wait until spring to think about that new addition. We can start the process today ! Design Builders has a free ebook on the Pier Tech system, available with this link :
Cost is also often a deterrent when it comes to decks. While you can always find affordable options, during the coldest months of the year you will be able to take advantage of extremely discounted pricing. Builders need to work year-round! But when the snow falls and the frigid winds kick in, the last thing you may be thinking about is sitting outside in the elements. However, that's when deck builders have their slowest schedules so your opportunities for cost-related perks are more plentiful than they would be at any other time of year.
And once that deck is complete, you'll need somewhere to park yourself, your family, and your friends while you soak up the spring and summer sunshine. Retail stores offer deck furniture and amenities at lower prices during the winter season. You can get tables, chairs, chaises, umbrellas, and other deck furniture for a fraction of their original price during the off-season.
Clearly, the advantages of building a deck in winter are many. Especially now that 10 foot holes do not have to be dug in the middle of it. And nothing will be as sweet as having a stunning outdoor living space to enjoy once that first warm spring day makes it entrance.