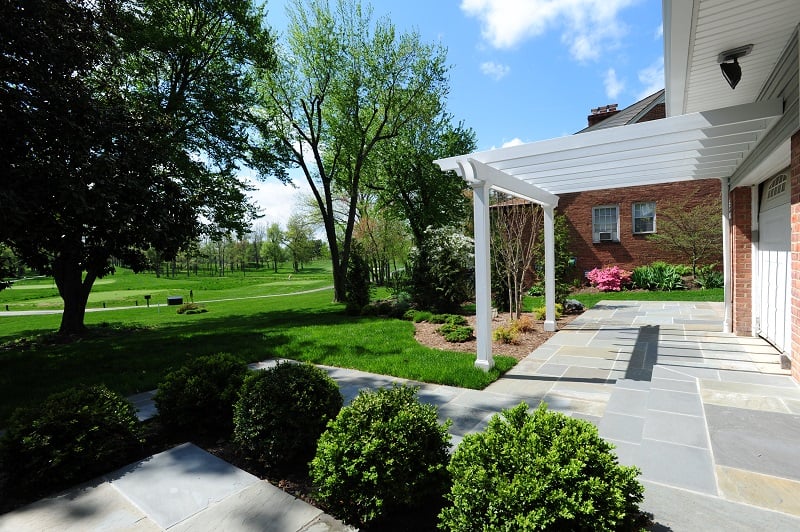 Common Materials You Can Use in Your Next Outdoor Patio Project
When you're starting to examine your options for building a patio, it can feel overwhelming trying to sort through all the potential materials you could use. How do you know which one is right for your Maryland patio? Keep reading for a basic breakdown of some of the most common materials used for this purpose and a few considerations to keep in mind before committing to that material.

The Most Basic Option: Concrete
Perhaps the most well-known material for a patio is concrete. It's the simplest, most straightforward, and most basic material for this purpose. It also tends to be the most cost-effective option.
The concrete can have a brushed finish, or it can even be stained. There are also various decorative looks that can be achieved with concrete.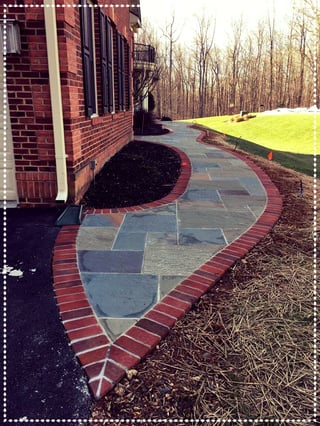 The Next Step Up: Brick Paver Patio
Brick pavers can be considered the next step up from concrete, and that applies in terms of aesthetic appeal and cost.
The pavers, which come in a variety of colors and designs, are typically put on top of a base of CR6 (essentially crushed rock) and sand. The individual pavers, however, are not actually connected to each other.
Offering a lot of diversity and variance, pavers can imitate the look of natural stone or even porcelain for a highly contemporary look.
The Most High-End Option: Natural Stone
If you're interested in a natural stone patio, you have a huge selection to choose from. The sky is truly the limit because there's such diversity under the umbrella of natural stone. Examples of commonly used stone patios include:
Flagstone
Veneer stone (Penn Stone and otherwise)
Travertine (pic, description? Where does El Dorado fit in here? V. pavers? What types of pavers are there?)
These stone pieces typically come in squares, rectangles, or more natural irregular shapes. Again, the scope of color and shape options is incredibly varied.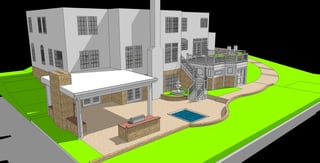 Example of a flagstone patio design in Clifton, Virginia
Stone tends to be mortared onto a four- to five-inch base of concrete with wire mesh and rebar. After mortaring, the pieces are then grouted to complete the finished look.
In terms of expense, natural stone does tend to be the most costly option, and even within stone, travertine is your most expensive choice.
Still Torn about Your Patio Material Options?
If you're looking for the most flexibility and the biggest bang for your buck, people typically go with pavers. Because they aren't actually fastened together but are instead essentially floating on a sand bed, you are able to very easily replace or repair any damaged individual paver. If there's an issue with the sand settling in an uneven way or the patio becoming otherwise not level, this again can easily be remedied because those pavers aren't a permanent fixture. You could conceivably even pick up and relocate that entire patio without having to deal with mortar or grout issues.
If you are going for a truly permanent look, though, flagstone on a concrete slab is often your best bet. Again, it's more expensive because of the additional labor and materials, but if you know that patio is going to stay exactly where it is for years to come, you might prefer the permanence of the mortared and grouted flagstone patio. Note, however, mortar and grout aren't invincible. After approximately eight to ten years of outdoor exposure, you'll likely have to redo both mortar and grout to keep the patio looking pristine.
Another big consideration is your geographic area. If you know your patio will be exposed to a lot of intense, direct sunlight, consider how much heat the various materials retain. Natural stone, for example, tends to get quite hot. Especially if this patio is going around a deck where bare feet will be common, stay particularly away from dark natural stone, which will retain the most heat. Pavers don't tend to get overly hot, and travertine, which often comes in cream, beige, or pink hues, can also be gentler on bare feet.
For more information regarding common patio materials and considerations about what's best for your outdoor space, please feel free to contact a representative of Design Builders, Inc., today!