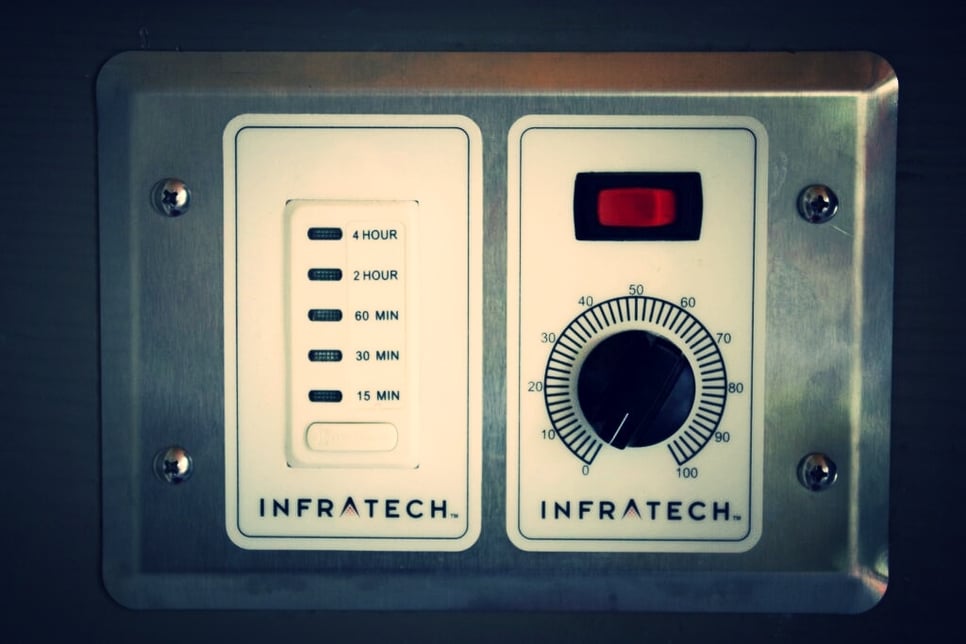 How can you choose the best electric outdoor heaters for your porch in Maryland and Virginia?
Nearly every feature of an outdoor living space is highly customizable. From cabinetry and furniture to decking and lighting, there are many design decisions to make when considering add-ons for your screened porch or patio in the DMV. Electric outdoor heaters are no exception. Here is what you need to know about outdoor heating systems in Maryland and Virginia for 2015:
1. Who makes electric heating systems in Maryland and Virginia?
There are many players in the electric heater industry, including Infratech, Solaira, Fostoria, and Bromic Heating USA. There are also many off-brand and no-name brands that import their electric heaters from overseas.
If the source of your porch or deck heater is important to you, it's advisable to go with a company that manufactures its outdoor heating products in the United States. Infratech, for example, assembles its infrared heaters and infrared heating systems in Southern California. Choosing a domestic outdoor heater brand reduces the chance of shipping and delivery-related downtime, with the benefit of supporting a US-made product. Ideally, it also means better timeliness should you ever have to order replacement parts.
2. Know the wavelength
Within the infrared heater industry - infrared deck heaters are how to heat an outdoor space - there are typically two types of heaters available in terms of where the produced heat falls on a spectrum. There are heaters that use medium wavelength infrared technology, and those that use and short wavelength.
Short wavelength is the more common option, and it falls in the visible spectrum for humans. This means the heaters produce light when turned on. That light is often harsh white light or red light, which should be taken into account when considering the desired ambiance of your outdoor space. It's also uncomfortable to look directly at, so many of these heaters comes with covers to compensate for that produced light.
Medium wavelength infrared is not that visible to the human eye, so these machines eliminate the issues of discomfort or disruption associated with their shortwave counterparts.
Short wavelength infrared is the slightly more efficient option, so if you aren't bothered by the visible light, these heaters are viable for your backyard space. However, for decks, verandas, screen porches, and other outdoor spaces, many opt for medium wavelength heaters to maintain as 'clean' of an aesthetic profile as possible.
3. Look for flexibility
Electric heaters offer many convenient programming options, so if you're searching for more cutting-edge technology, take advantage of them. With the ability to program your ideal heating settings, you can: synch multiple units to a single control dial; set a timer to automatically turn off your heaters; and create other convenient programs that will enhance the usability and impressiveness of your screened porch or covered deck space.
4. Differentiating factors to consider

If you find yourself debating between which brand of electric heaters to use, consider the following to influence your decision:
Quality of the units
Number and variety of control options for the units
Number of trim levels offered for the model lines
Customization options for the unit that are tailored to you, the customer
Ability to fit seamlessly into the design of your outdoor space (including the capacity for wall mounting, flush mounting, etc.)
5. Minimizing your electrical work

Infratech heating systems and their competitors can alleviate some of the work required by electricians to fit an outdoor living space for three season use. For newer or in-progress builds, this can translate to reduced installation fees you're liable for. Infrared heating systems don't require high-voltage wires, which sometimes must be mounted by doors or areas of traffic, instead relying on one or more low-voltage wires for power.