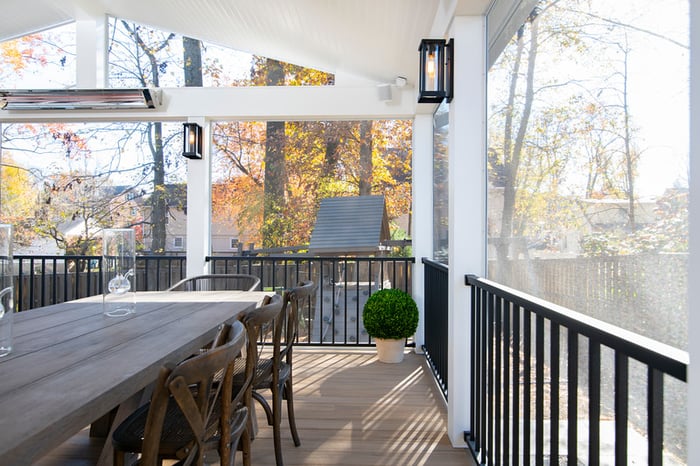 Whenever you're making a purchase for your Northern Virginia or Maryland outdoor living space, a warranty can offer peace of mind. If you're considering the screening options for your screened-in porch, you might have come across SCREENEZE®, a no-spline screen porch system. Learn more about this brand, and discover what you need to know about the SCREENEZE warranty.
Available SCREENEZE Warranties
SCREENEZE provides three distinct warranties: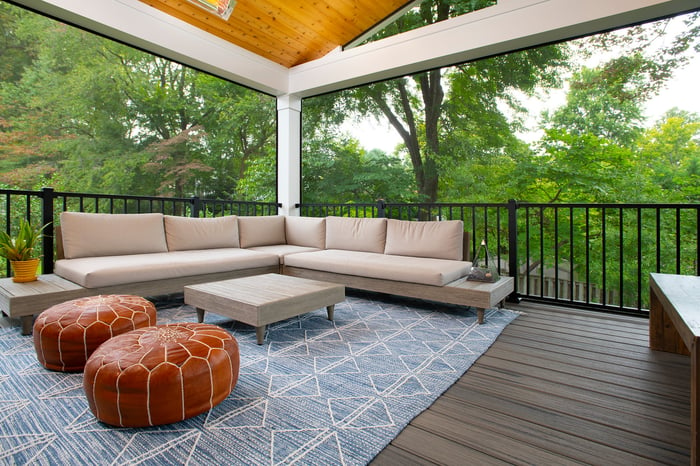 Details of the SNAPTRACK Warranty
Terms: The warranty is a limited ten-year warranty. This starts from the date of purchase.
What's Covered: The warranty asserts that the aluminum base and vinyl cap will perform as a fixed-screen installation system. This covers screen fabric that's stretched and secured vertically on a traditional screen room wall.
Conditions: The warranty covers manufacturing defects in both the aluminum base and vinyl cap. If a manufacturing defect is found to be covered by the warranty, a replacement product will be provided.
What's Excluded from Coverage: The warranty has several key exclusions:
-Labor (to remove or to install replaced material)
-Screen fabric
-Screws
-Defects due to normal wear and tear, improper use, lack of maintenance, or improper installation
-Defects due to any failure of the primary structure to which SCREENEZE is attached
Claims Procedure: All claims can be sent to Home Improvement Systems, Inc. 950 Meadow Gold Lane Cincinnati, Ohio 45214. A claim must be accompanied by proof of purchase, photograph of the defect, sample of the defective product, and your contact information.
Effective Date: This warranty was effective as of January 17, 2022
3 Considerations with Your SCREENEZE Warranty
As with any warranty, you want to follow the company's rules carefully to ensure you don't inadvertently void the coverage. Here are three pointers to keep in mind:
Installation considerations. Always follow the installation instructions carefully. Failure to do so could result in a voided warranty.
Professional help. If you lack the carpentry skills necessary to install correctly, consult a professional. If you end up needing to use the warranty, the added cost will have been worth it. Professional installation can save you financially, but don't forget it can also save you in opportunity costs and hassle.
Shipping charges. Depending on the issue, you might be required to pay for shipping in order to receive the necessary part or replacement.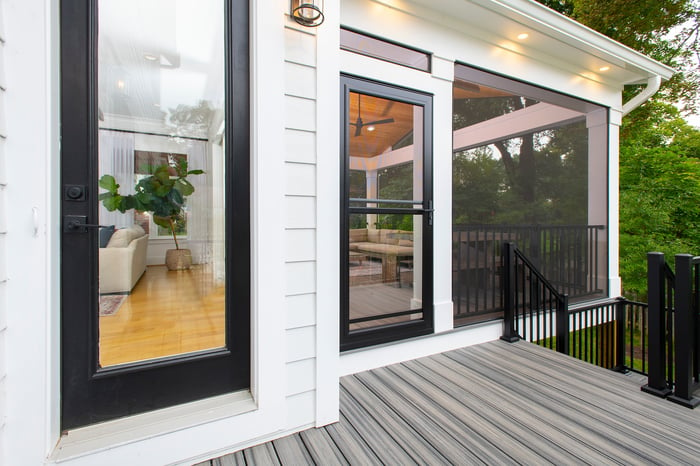 Why Does a Patio Enclosures Warranty Matter?
Warranties are legally binding documents that protect you financially against defects. In the unlikely event that a piece you receive from SCREENEZE is defective, you have peace of mind knowing you aren't financially liable for that.
A warranty is also a signal to you that the company has confidence in its products and will stand behind them. All other factors being equal, a company that offers a warranty is likely the one that is more established and reliable.
The length of the warranty is another signal toward product quality. Generally speaking, the longer the warranty, the more you can put your trust in that product's ability to stand up and to perform over time.
Have Questions?
Want to know more about the SCREENEZE warranty? Have any other questions about creating an outdoor living space? We're Design Builders, a custom high-end design and build firm operating in Northern Virginia and Maryland. Feel free to reach out. We're always happy to help!