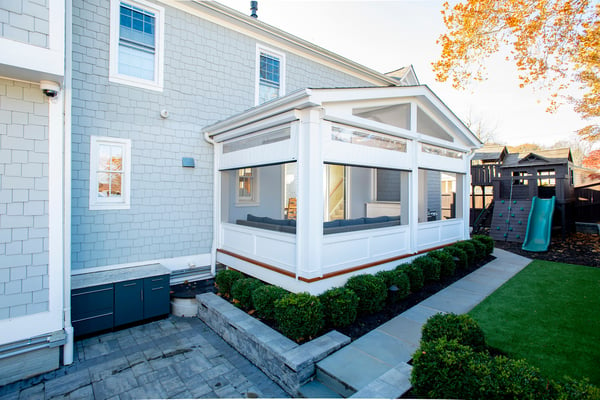 What Is the Origin of the SCREENEZE Patio Screens Story?
SCREENEZE is one of the industry leaders today in the fixed exterior screen market. The company, however, had humble beginnings and grew into the success it currently enjoys. Rooted in a construction background, the inventor, president, and employees of SCREENEZE have always looked to improve their products with the overall experience and satisfaction of their customers in mind—and they look to continue with that mind-set in the years to come.
How SCREENEZE Got Its Start
The Early Days of SCREENEZE
The company officially got off the ground in 2001 when the product itself was invented by a Tennessee native, Ray Bass. When installing other available products in the fixed-screen market, he quickly became frustrated with his options and decided to go to the drawing board to find a better solution.
He ripped out the entire system he'd installed and set to work on creating a better product, the end result of which became SCREENEZE.
He took this idea to David Seuberling, who owned a custom home building company at the time. Seuberling had been a builder in Cincinnati for thirty-five years, and when he was presented with this idea, Seuberling was immediately intrigued. He recognized this could revolutionize the installation of exterior screens for porches, gazebos, and other outdoor living spaces.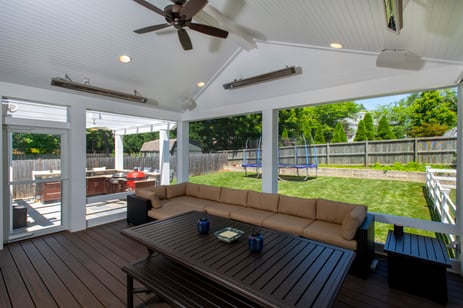 At the time, he was running a smaller business and was looking to expand into new arenas. Becoming president of this new business entity, SCREENEZE, offered that exciting opportunity and presented the chance to throw himself into a product that he really believed in. He took over the branding aspect of the product, and everything naturally moved forward from there.
How Is SCREENEZE Different?
Fixed exterior screens were not novel at the time, so what made Seuberling so interested in this particular product and the opportunities it presented? Simply put, the SCREENEZE product eliminated the frustrations associated with installing those existing screen systems.
As a home builder, he was uniquely aware of those frustrations and knew this new product could address and eliminate many of those issues. The wholesale and distribution network the company has managed to amass indicates that homeowners, designers, contractors, and builders recognize those advantages as well..
A Different Perspective
Many products in the construction industry come and go, but SCREENEZE has a distinct advantage in their unique perspective. In everything they do, they approach their products from the perspective of the contractor or the builder. They think about what innovations they can implement, what problems they can solve, and what design features will make life easier for the installer.
Because of their background and professional experience, SCREENEZE is not merely a distribution company or some middleman in the distribution chain. They are a hands-on, innovative company that strives to put out a product that solves their customers' problems. This tactic has paid off in that they consistently enjoy positive relationships with their customers and see satisfaction with those end users.
To learn more about SCREENEZE screening systems or to get a free quote for a SCREENEZE installation,let us know!