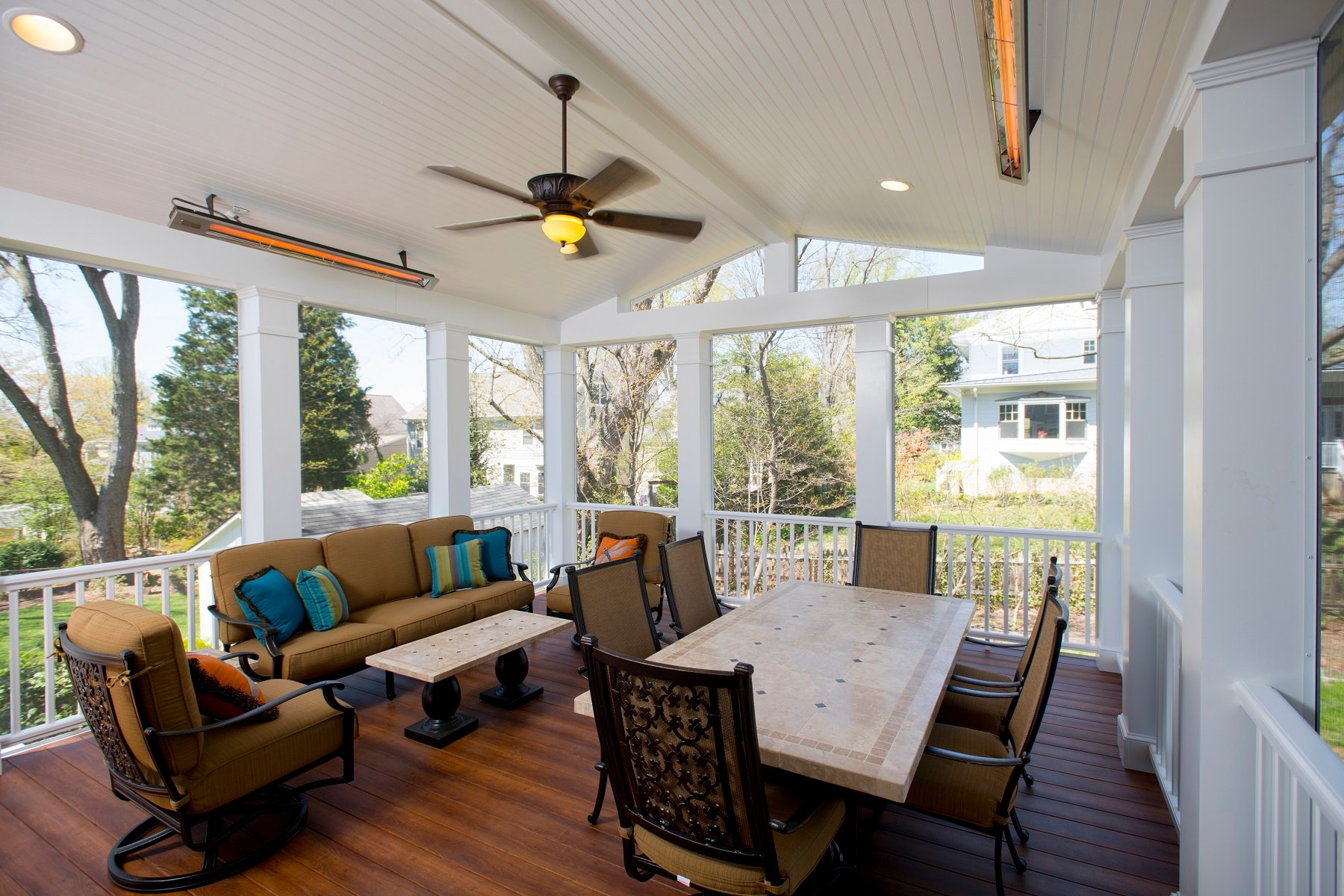 What Should You Be Considering as You're Finding a Local Deck Contractor
One of the most important steps in the construction process is finding and securing the right contractor for you and your project. With so many people claiming to be the best in the industry, though, this can be a difficult prospect. With that in mind, here are seven tips to keep in mind before reaching out to a potential new hire.

1. Expect a Three- to Four-Month Lead Time
---
Any reputable contractor is going to develop a good following, and that directly translates to a significant lead time. For an experienced, scrupulous, reputable contractor, don't be surprised if you'll have to wait three or four months from the initial phone call before that contractor can start your project.
People in the construction industry who are doing good work are highly sought after, and they're likely going to have a list of people waiting to do projects with them. This means two important things. One, don't wait to contact your contractor until the last minute. Start this process as early as possible to get your project on the books. Two, be somewhat suspicious of a contractor who promises he or she can start immediately. It might be a red flag that this person doesn't have the best track record, or it could be an unrealistic promise that, ultimately, leaves you behind schedule and frustrated.
At Design Builders, we typically maintain a four- to six-month lead time. This allows us to concentrate fully on our current projects and to not rush through anything. It also means we have the time and space to methodically work through future projects, ensuring all design options are finalized and contingencies are accounted for before construction begins.
2. Whenever Possible, Avoid a Hard End Date
---
Even on seemingly simple projects, dozens of decisions are required, and there's nothing worse than forcing your contractor into making rush or snap decisions. Not working against a set deadline, such as a wedding or a big party, lowers the stress load for everyone and allows time for vital design- and construction-related steps. This includes showroom visits, sample deliveries, and more.
Remember, the structure you're having built is likely going to be there for the foreseeable future, and you always want to give your contractor the necessary time to make proper decisions about this project that's going to be a part of your home for years to come.
By going slowly, being patient, and avoiding a set-in-stone end date, you can minimize unforced errors and some of the stress typically associated with construction projects.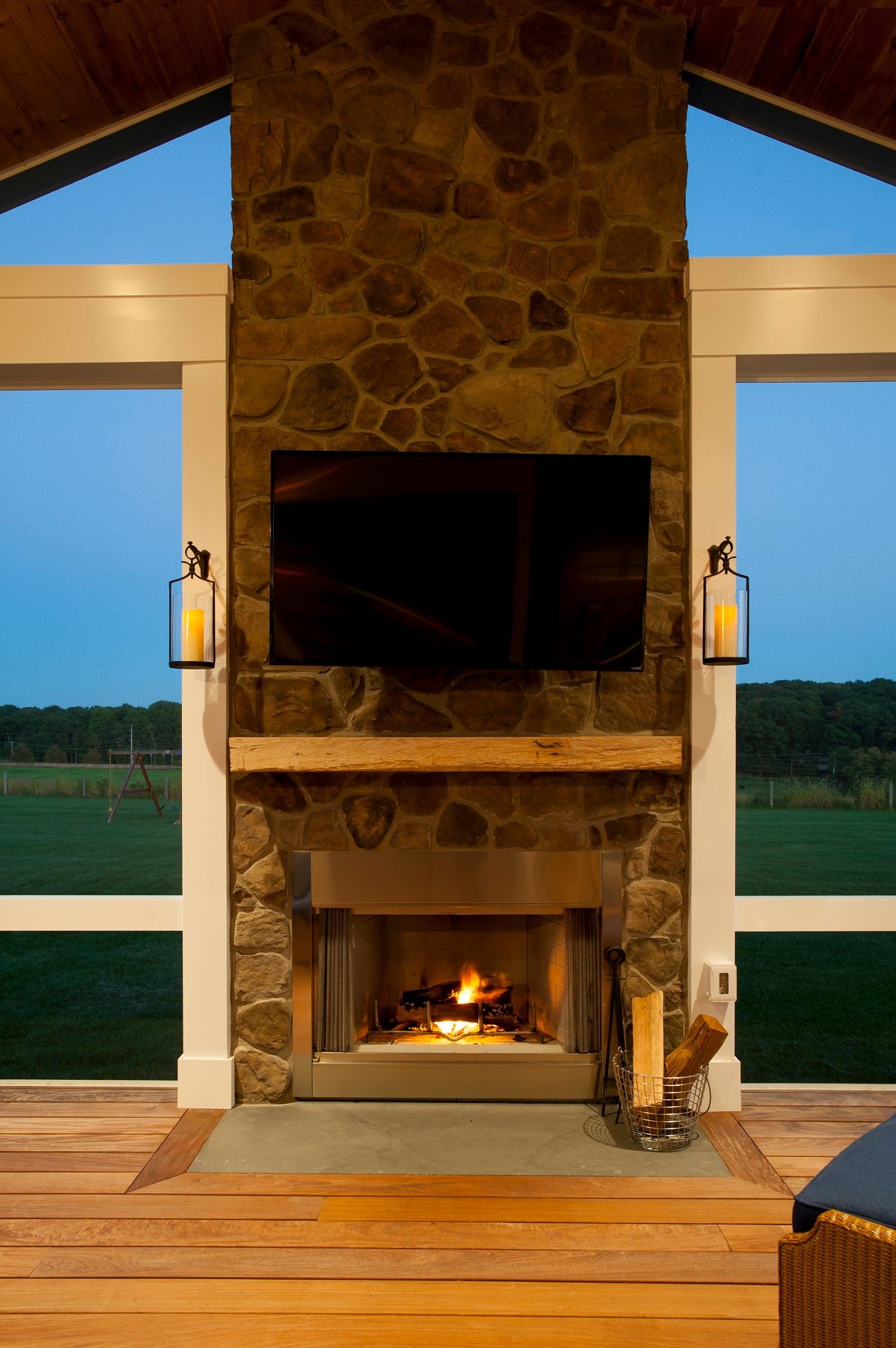 3. Help Your Contractor Get a Sense of What You Like
---
Everyone's design aesthetic is different, and in order to get exactly what you want, it's important for your contractor to understand the kind of design-related elements you like and dislike. That's why it's so helpful to think through what you want in your space and then to create a tangible, shareable collection of those items. You can do this by putting together various boards on Pinterest or generating an idea book on websites like Houzz. Not only will this help you solidify in your mind what you like but it will provide concrete examples for your contractor about your desired design direction. This is often a lot more helpful than just saying, "I like cable rails." Instead, it shows your contractor the exact cable rails you like under that broad umbrella.
4. Consult with Your Homeowner Association
---
If you live in a community with a homeowner association (HOA), make sure you have collected all the material about what you're allowed to do with your home. Review this information thoroughly, both individually and with your contractor. Lots of people set themselves up for heartbreak by planning projects they absolutely love and then finding out those projects aren't in keeping with the restrictions of their HOAs, so make sure to get this information early and to share it with your contractor before any plans get under way. Be especially aware of how long an HOA has to review plans for a proposed home improvement as this can affect your desired build schedule.
5. Provide Your Contractor with a Property Plat or Site Plan
---
A property plat shows your house (as it currently is) in proportion to all property lines and other structures on the land. Giving this document to your contractor early will help him or her create a project that's within all applicable building restrictions. For example, many places have a maximum lot coverage percentage, and providing your contractor with the exact dimensions and measurements of the land and structures will help ensure your project isn't so big that it goes beyond this allowable maximum.
Additionally, many building projects require permits and must go through zoning, and this property plat is necessary down the line for that process. Having it in hand ahead of time will be helpful in the initial planning stages, can expedite the estimate process, and can ensure there aren't any needless delays in that first permitting step.
6. Create a "Needs versus Wants" List
---
Whenever a homeowner undertakes a big improvement project, there's usually a problem that needs to be solved. Maybe you love to entertain but don't have an outdoor space that's compatible with that. In that case, you might look into creating an exterior living area with an outdoor kitchen, a fire feature, and lots of seating.
With projects of this scope, it's imperative you communicate to your contractor that problem you're trying to solve and the list of "needs" you feel will address this problem. When creating this list, think about what design elements are absolutely nonnegotiable. (What do you need for the project to be justified and to make sense?) Maybe it has to do with size in order to fit existing furniture. Perhaps using the space year round is essential, meaning heating elements are a must. It could even entail overarching design elements that ensure a certain view isn't blocked. "Needs" are highly personal and specific to each job, but a successful project always hinges on being clear with your contractor about what you must have.
Needs should also be prioritized (listed with the most important first). After you've exhausted your needs, then include (again, in order of preference) all your "wants." These are items that would be wonderful to have, but the project could still conceivably move forward without them.
These lists are essential in helping your contractor understand the necessary scope and direction of the project.
7. Be Honest about Your Project Budget
---
Before reaching out to potential contractors, make sure you have a realistic idea of your budget for this project. It doesn't help anybody to get far into the planning process and then have to redesign and reassess because of budgetary constraints.
Budget is always important to discuss with any contractor early in the process. Projects can cost more or less than anticipated, so talking through the numbers with an industry professional will help you solidify the feasible scope of the project.
When reaching out to contractors, keep these seven tips in mind, but have a list of project-specific questions handy as well. Based on how the contractor responds, you can confidently assess that professional's experience, knowledge, and ability to successfully tackle your project. For reference, here's a checklist of standard questions for contractors, but feel free to add as many of your own as necessary.