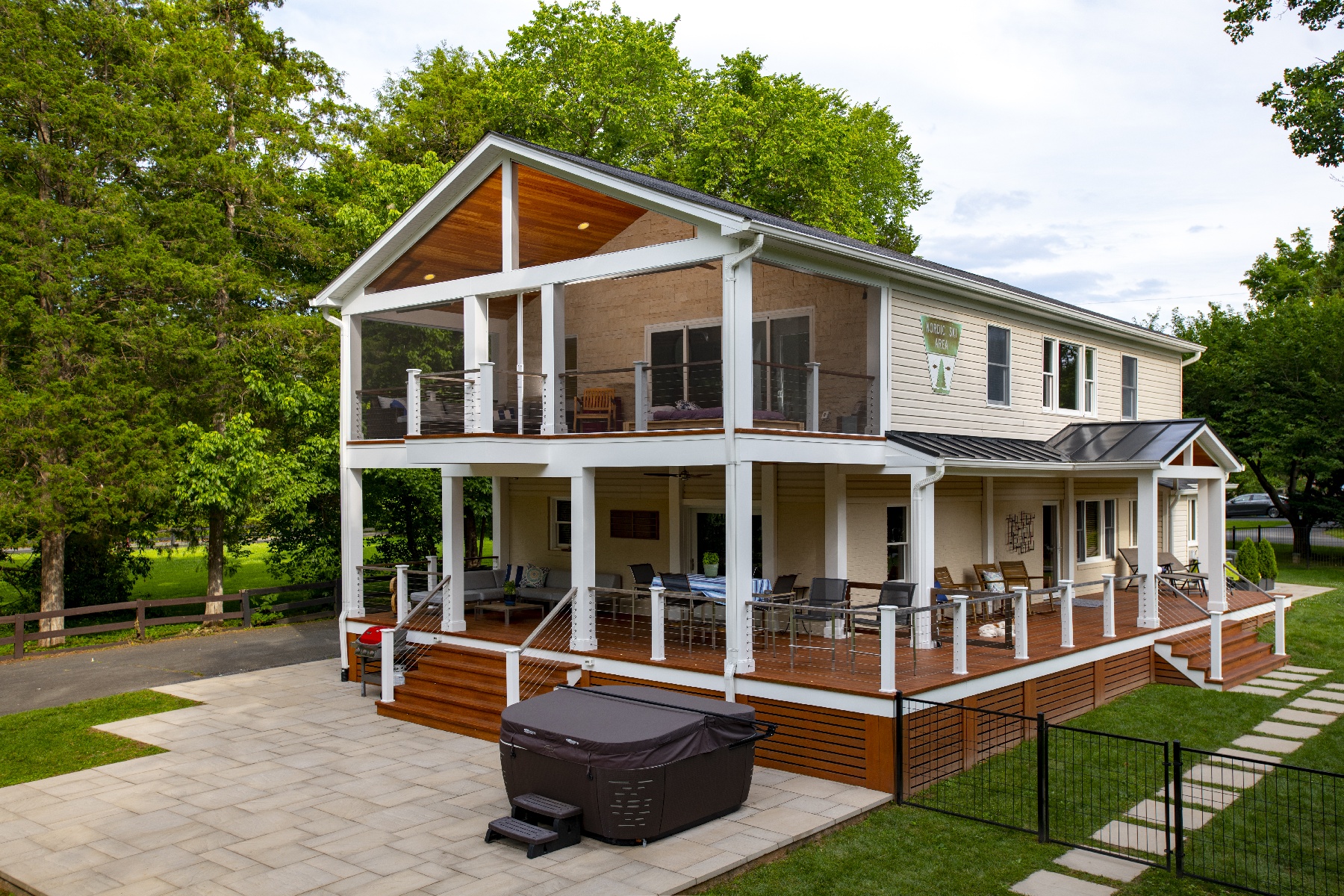 In the Washington, DC metro area, summers can be difficult, with the intense heat and humidity and all of the mosquitoes. Our clients find that screen rooms help them enjoy the outdoors comfortably. Design Builders Inc. wants you to enjoy your exterior space, so we've put together six helpful hints to consider when building a screen room.

1. Location
Where do you want to put the screen room on the house? People tend to use screen enclousres mostly to enjoy meals with friends and family, so you want the room close to the kitchen. Ideally you should be able to walk directly into your exterior space from your kitchen or living room, giving you the ability to leave the doors open and enjoy the fresh air.
2. Lighting
Natural light:By putting a roof over your new space, you will be blocking natural light that used to enter your home. Taller ceilings, skylights, and open gable walls(if possible) can be used to let in as much natural light as possible. If blocking out light is the goal, then a shed(or lean-to) roof without any skylights can act as a sun block.
Lighting for the room when the sun isn't shining is a consideration as well. Your ceiling fan will have a light, but we've found that these lights are not strong enough to for an entire room. We recommend adding a second ceiling fan if room permits. If you are planning on reading then an outlet for a lamp is necessary. Apart from lamps and ceiling fan lights, you can install recessed lights in the ceiling, on a dimmer if desired. The only disadvantage to recessed lights, is that you have to install the ceiling beneath the rafters as opposed to having exposed rafters. In this instance, you could install wall sconces on the porch columns.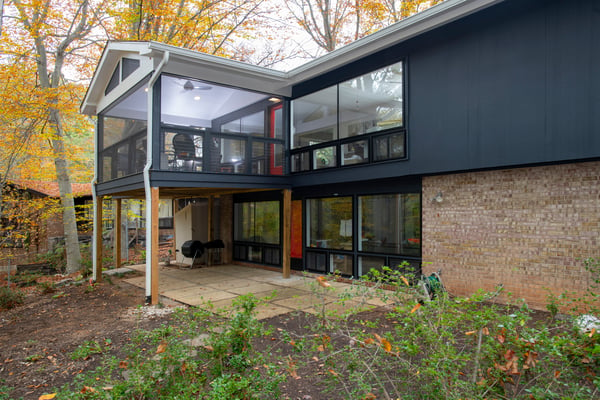 3. Make it match
You want your new space to be customized and personal, but you also want to make it fit in with the style of the house. Unless gong to an upscale copper or metal roof, always make sure to match the shingles as well as the soffits, gutters and downspouts. When trying to make the new structure fit in with the house, make sure to consider the type of roof. Your options are a shed roof, gable roof, and a hip roof. After you've considered your roof, think about what type of ceiling you would like. The first consideration is exposed rafters or closed in ceiling. Exposed rafters is a more log cabin/architectural type look vs. the closed-in ceiling which is a cleaner and more finished approach. If interested in recessed lights, then the closed in finish is the only option. Once decided the style, think about the color and finish. In a dark space, you probably want a white ceiling to add light to the room. For a more traditional look, cedar rafters and cedar tongue and groove bead board is the best approach.
4. Think furniture think future
Chances are you don't plan to leave your decking completely empty. Most people build a screen room so they can entertain and eat meals outside. It is imperative that you think of the furniture you plan to put on the deck and also think of the activates you plan to do on the deck. If you plan to have a 4'x6' table with six chairs you need a 12x12 space to accommodate these furnishings and have room to navigate around these items. Do you plan to have a second seating area with end tables? If you want a two person rocker chair, chez lounge, and coffee table you will need an additional 8x8 space. Remember, you cannot grill inside - if you plan to have a grill area, you will need to add a small sun deck. Your typical grill is 4'x2' so a space that is 8'x8' is about as small as you can get away with. A table next to the grill and an area for the cook to stand is important!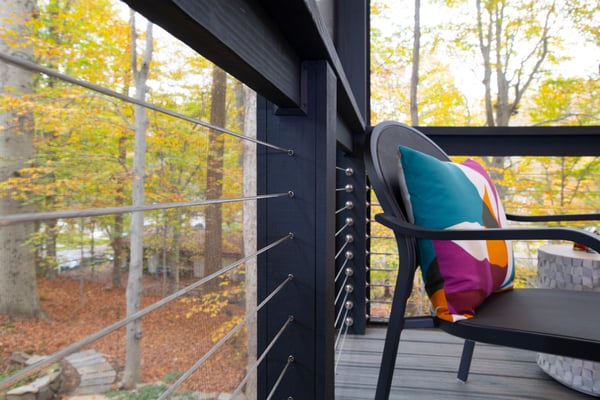 5. Flooring and railing
Flooring is a very important consideration. Depending on the height Screen rooms can be built on the ground: On flagstone patios, paver patios, stamped concrete patios. If the room is higher in the air the choices are: Low maintenance decking, natural wood decking, tongue and groove low maintenance porch board, or tile. Low maintenance decking is the best choice if you plan on living in the house for more than 10 years. You will save thousands of dollars in maintenance in the long run. We recommend Azek decking and CEVN decking. When close to the ground, we try to eliminate railings if possible. If rails are required, try to use a dark metal baluster.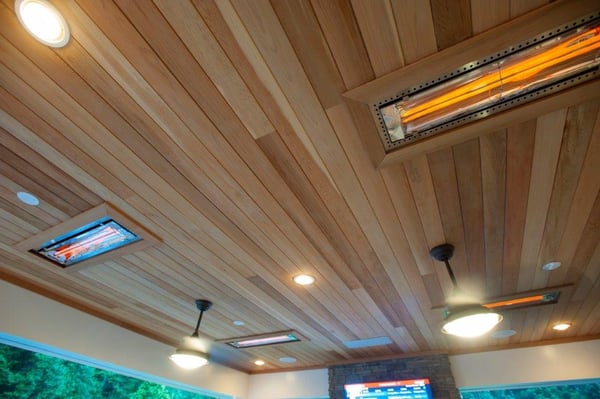 6. Heating
It can get cold here. The difference between a 3 season room and an all season room can be heat. Infrared heaters are a unique warming system that transfers heat directly to people and furniture, rather than heating the air. Heated quartz elements within these types of heaters emit rays that are absorbed by other items, evenly distributing heat to surroundings. When it comes to screened porch heating systems, infrared heaters offer many benefits over fireplaces and traditional space heaters.