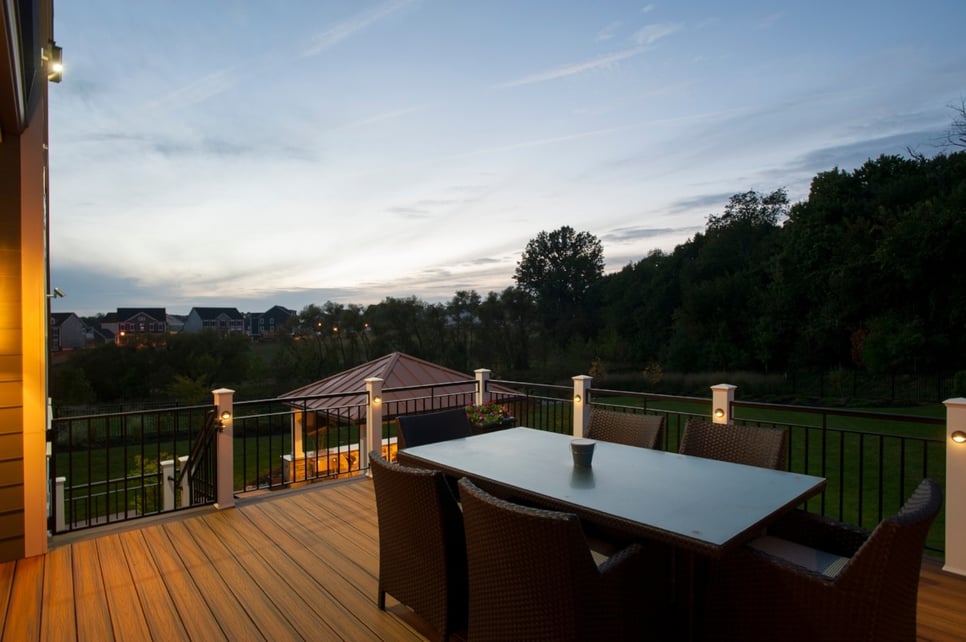 What Makes Trex a Successful Company and Product?
When people think of composite decking, one of the first brands to come to mind is invariably Trex. How exactly did Trex establish itself within the low-maintenance deck board industry, though, and why has that company enjoyed so much success? The following are just some factors that have helped Trex become one of the premium providers of composite decking.
Trex and Its Track Record of Achievements
1. First to Market
The first—and perhaps most pivotal—key to the Trex story is that the company was actually first to market with this kind of composite decking. By inventing these wood-alternative decks, Trex has established itself as the industry leader. They've been there from day one and have been at the forefront of all changes and improvements to these products.
While early composites were not capped, the Trex lines today are 100 percent shelled composite boards. This step forward marked a huge change in how these boards perform over time and hold up to the elements. Any concerns related to mildew or flaking are typically associated with those earlier versions of composite boards, and Trex was key to transitioning away from that to the hardier shelled variety.
2. Variety of Available Products
While Trex is certainly best known for its decking, they do offer a wide array of outdoor living products. That includes the following:
Storage options. Just like the decking, these items come in a variety of styles and colors, so it's a good bet you can always match or complement your existing home décor. Also, due to the overarching color and style schemes across products, Trex items can easily be paired together. (Trex decking alone offers over a dozen rich, elegant color options.)
With the decking and railing in particular, there are also a variety of product lines, which means Trex even works within a range of budgets.
Low-voltage lighting packages
All this goes to show that Trex is not merely a decking company. Rather, it's concerned with the entire decking system.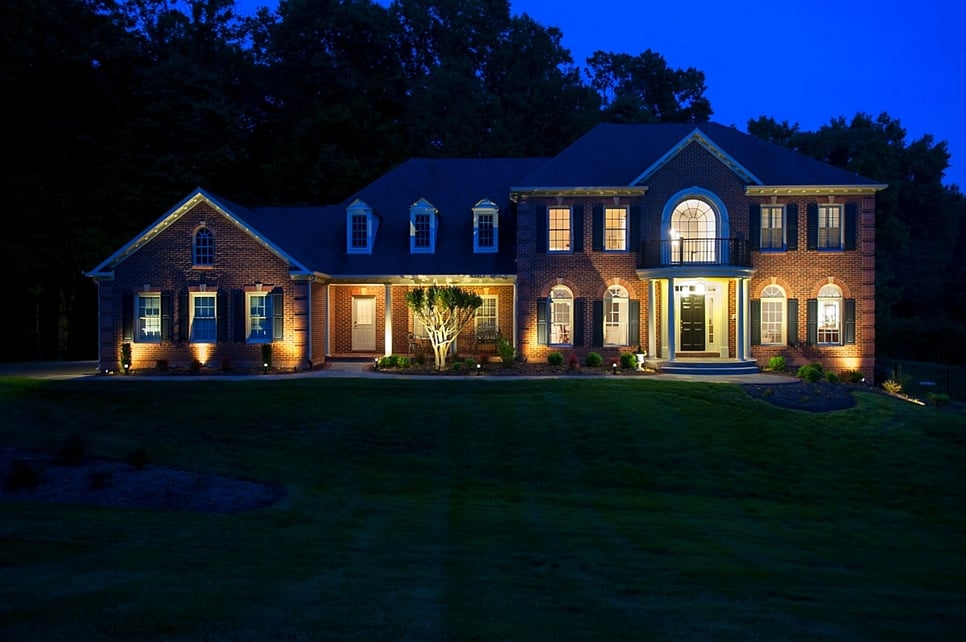 Trex low-voltage lighting package seen here illuminating a Clifton, Virginia, home.
3. Eco-Conscious Commitment
Trex makes its decking from 95 percent recycled material. In the lengthy history of the company, not one tree has ever been cut down for the creation of their decking boards.
While wood decking requires frequent, costly, and inconvenient upkeep (staining, sanding, painting, and so on), it also eventually requires new boards altogether—leading to even more downed trees. With composite decking, your maintenance is incredibly minimal (soap and water cleanup), but you also don't have to worry about using up precious natural resources when you're in the construction process.
4. Innovative, Forward-Thinking Products
As with many high-end products, Trex is about details, and that can be seen in its variety of offerings. For example, Trex offers the option for a steel frame substructure to accompany their decking. The company recognizes that a deck—no matter how high quality—is only as good as the foundation on which it's built. If the substructure warps or shifts over time, that will compromise the overall quality of the deck, so they have invested in ways to ensure their decks last.
Investing in innovation also leads to products such as their ADA-compliant handrails, which helps allow as many people as possible to enjoy Trex and everything they offer.
Trex even offers a drainage system known as the Trex RainEscape. It's a unique under-deck drainage product that ensures water is diverted away, thereby creating a dry space underneath any elevated deck. This allows for a usable patio, extra storage, or any other use of that area without having to worry about water-related concerns.
5. Ease of Availability
With some smaller, more niche companies, availability and distribution networks can pose real logistical problems for your construction job.
Trex products, however, are easily found and easily acquired. Whether you're looking in big box construction stores (such as Home Depot or Lowe's) or your local lumberyards, you will very likely be able to acquire whatever Trex product you desire.
For more information about Trex, its products, or what consistently makes this company so successful, please contact a representative of Design Builders today!