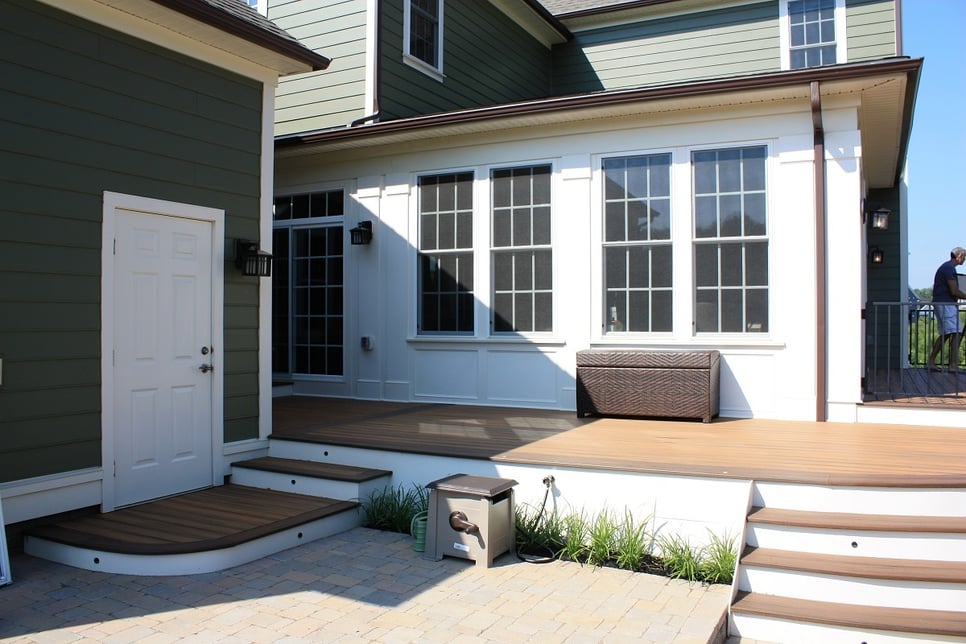 Are Trex Deck Boards Environmentally Friendly by 2017 Standards?
As people become increasingly enamored with sustainable and environmentally friendly products, there is a growing interest in finding suitable alternatives to natural wood products. Nowhere is this more evident than in the low-maintenance decking industry, and Trex Company is leading the way with green products and earth-friendly manufacturing processes.
Green Policies: How Trex Holds Itself to High Environmental Standards
"Green" Is More Than Just a Buzzword
There's no denying it: It's very trendy right now for companies to call themselves environmentally friendly, and in many ways, that's fantastic. It's better for everybody when companies become more eco-conscious and legitimately alter their practices to be less wasteful, more resourceful, and increasingly sustainable.The confusion comes when companies simply claim to be "green" in order to gain some kind of competitive edge over their competitors.
If you're considering your composite decking choices and don't know which claims to trust, you can be confident in Trex and their demonstrated commitment to sustainability. For over two decades, they have been dedicated to making low-maintenance deck boards and outdoor accessories without needlessly consuming resources or using wasteful manufacturing processes.
Recycled Material
One of the biggest facets of Trex's green mentality is their use of recycled material. Their shelled composite decking is made from 95 percent recycled wood pulp and plastic film. During an average year, that results in four hundred million pounds of wood and plastic that Trex keeps out of landfills.
In an average five-hundred-square-foot deck made from Trex decking, over 140,000 recycled plastic bags are used. These numbers put Trex as one of the largest recyclers of plastic bags within the United States.
No Trees Were Harmed in the Making of This Product
Trex is proud to say it's never had to cut down one single tree to make its product. Not ever. Instead, they use locally sourced reclaimed wood in their composite decking. This takes material that would otherwise go directly in the landfill and repurposes it into a high-quality, high-performance industry-leading product.
Eco-Friendly Manufacturing Processes
Outside of the material itself, Trex also strives to make its manufacturing process clean, streamlined, and low impact. One important facet of that is the elimination of smokestacks, which reduces harmful carbon emissions.
The company also makes a concerted effort to divert all factory runoff and manufacturing waste back into the manufacturing line, resulting in as little generated waste as possible.
Seeking creative solutions wherever possible, Trex even has all their trailers running on fully renewable vegetable-based oil hydraulics.
Involvement with the U.S. Green Building Council
Trex Company is currently a member of the U.S. Green Building Council, which means two important things: One, they hold their own practices and materials to the standards of that council, and two, they help dictate and implement the policies that urge other American companies to design, construct, and operate in a more sustainable manner.
In this way, Trex doesn't just want to create a high-quality, aesthetically pleasing product. Rather, they are actively striving to foster a culture where more and more companies work to transform their mind-sets and create socially conscious products.
For more information about Trex's environmentally friendly products and manufacturing processes, please ask us about Trex Company products today!