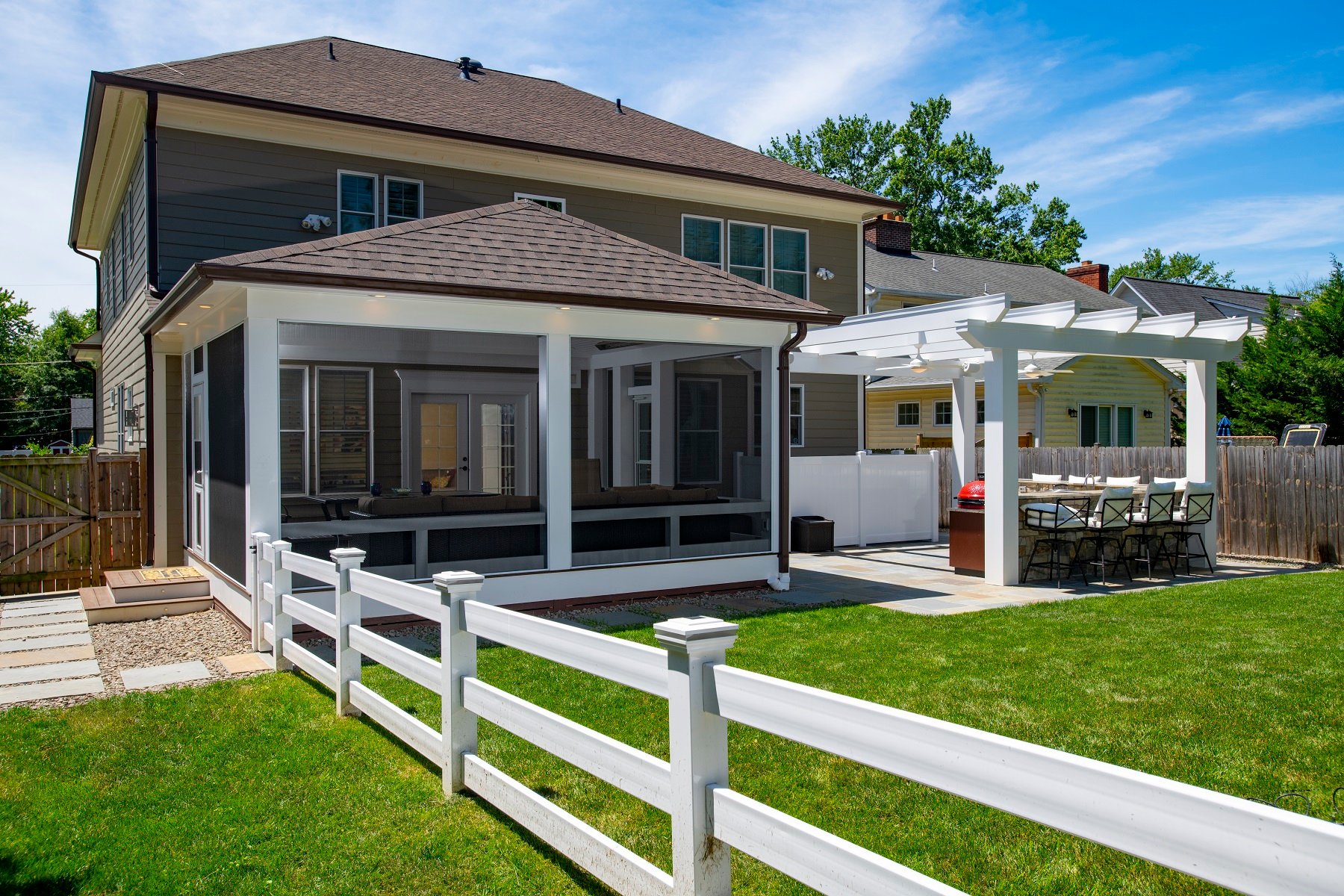 How to Create a Pet-Friendly Outdoor Space
Pets are truly part of the family, but for all the joy and love we get from our dogs and cats, it can be tricky trying to create an outdoor space that's comfortable for us and compatible with our furry, four-legged friends. If you're designing an exterior living space and want to keep Fido in mind, here are four tips to consider working into your blueprints:
1. Think about Access to the Backyard
This applies more to dogs than cats, but you're going to want some way for the animal to be able to get into and out of the backyard—without you having to physically open and close the door one hundred times a day!
Owners typically opt for some version of a pet door. This can be built directly into the door (this is possible with Larson storm doors), or you can create a custom doggie door that's more off to the side than a part of the actual door. What you need depends on the size of your pet and the physical space you have available for this feature.
2. City Dwellers, Consider a Dog Run
If you live in the city, space is at a premium.
By adding a dog run — a fenced-off or locked area of the yard with artificial turf — you can limit your dog's roaming to one specific part of the yard, and that leaves the rest of the area free for you to utilize. It's no surprise dogs can wreak havoc on grass, whether it's by running or doing their business, so a dog run is a great way to let your dog out to romp without sacrificing your entire lawn.
The artificial turf approximates the look of grass, but it can handle dog waste without getting destroyed, and on rainy days, you also eliminate the mud issue. Having your dog track mud throughout the house is less than ideal, and artificial turf helps keep those paws clean and free of dirt. This, in turn, means your floors, carpets, and furniture are all less likely to be decorated with wet, muddy paw prints every time it rains.
A dog run can also help funnel your animals away from items you don't want them to inadvertently damage. Whether it's a high-end grill or a new fire feature, outdoor living spaces can include lots of things you'd rather not have your dog clawing or jumping up on — or lifting a leg against!
3. Shy Away from Deck Boards
Especially if your dog sheds a lot or has particularly long hair, you're going to want to avoid traditional deck boards. The spaces between boards can quickly fill with errant dog fur — even if you're diligent about sweeping — and if you or anyone in your family has allergies, this can quickly spell trouble.
Opt instead for a floorboard or porch board system, where the solid surface makes it a lot easier to clear off any dog fur or dander. Opt for tile; natural wood, such as mahogany; or a synthetic material from a company like Azek or Trex. Whatever works best for your life, simply avoiding the gaps between boards can save you a lot of time and effort when cleaning the area.
4. Avoid Handrails; Consider Pet Screening
Some exterior living spaces are made specifically to accommodate pets, and in those cases, you have to work the design around the temperament of your animals. Is your dog a big clawer or jumper? If so, you'll probably want to avoid handrails. The spacing could allow your dog to slip his or her paws between and to rip the expensive screening on the other side. You'll want to opt for a more solid surface instead.
Is your cat a tenacious climber or an incorrigible clawer? Consider installing pet screening instead of a standard SCREENEZE screening system. Available in different thicknesses (depending on how much your animal likes to claw and to climb), this product isn't the most attractive option on the market, so it's really geared toward those homeowners who need this space to be compatible with their pets.
By giving some careful forethought to the design and layout of your outdoor space, you can truly ensure it's a beautiful area that's functional for everyone in your family, including the four-legged members!