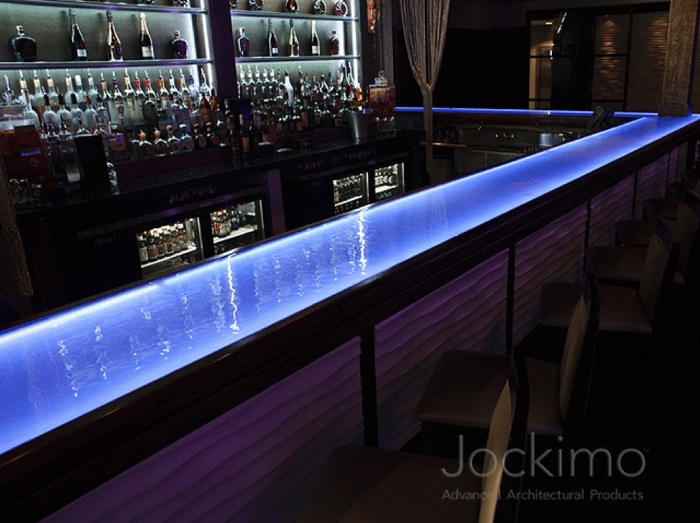 One of the biggest benefits of working with architectural glass is how customizable it is. (In fact, we even did an entire piece about why glass is so compatible with the custom residential design market.) However, for all the possibilities afforded by glass, it's still a somewhere niche material compared to other building options. That's why we wanted to highlight some of these lesser-known options you have for glass customization.
4 Ways to Customize Your Glass Floors, Glass Countertops, or Walkable Skylights
Colored Glass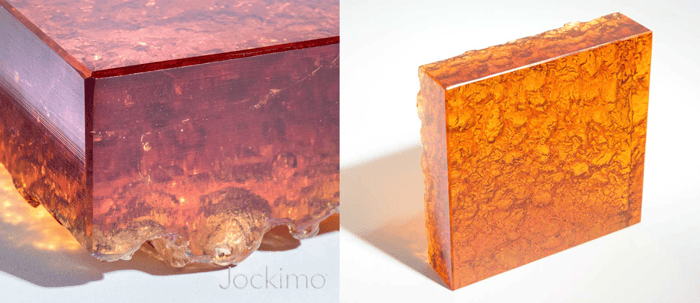 Glass that appears colored is really nothing new. For years, glass manufacturers have been painting glass or applying a colored film to create the illusion of color within the material itself. However, Jockimo, a California-based architectural glass manufacturer, has now developed a technology that actually infuses color into the glass. This color runs throughout the thickness of the glass piece. The technology is known as TRUE Colors, and it's currently available in seven options, as well as clear and low-iron glass.
LED Light Integration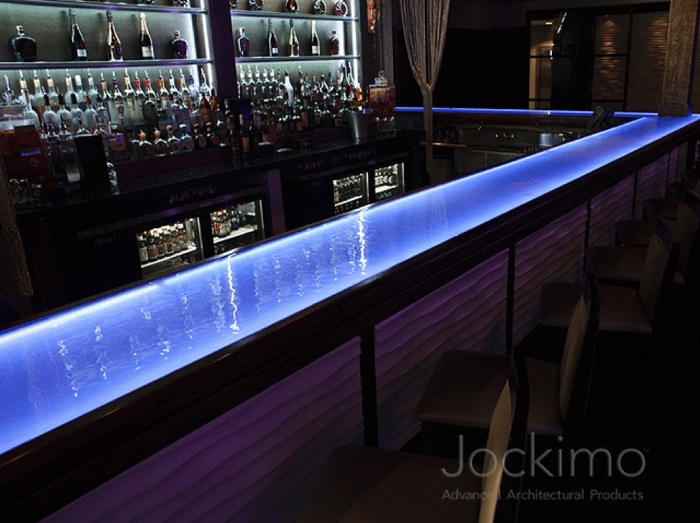 Equally at home in the residential and commercial spheres, glass can be paired with LED lights for a number of reasons. On the commercial side, it's particularly popular with bars, restaurants, and casinos looking to create a glitzy, fun, and dramatic centerpiece. For private homeowners, it offers the functionality and safety of lighting while also creating a fun, colorful, inviting space for entertaining.
Scratch-Resistant Glass
Especially if you're creating a glass piece that's going to see a lot of daily wear and tear, an anti-scratch surface can help maintain the aesthetics and prolong the life-span of your glass installation. Glass countertops are particularly susceptible to scratches, but glass flooring, glass stair treads, and walkable skylights—especially in high-traffic areas—are all liable over time to scratch as well.
Jockimo has created JGlass™ to transform any glass project into a scratch-resistant surface. This scratch-resistant coating is added to all their glass countertop projects free of charge.
Interested in learning more about exterior glass countertops? Check out these benefits of outdoor glass bar tops.
Custom Designs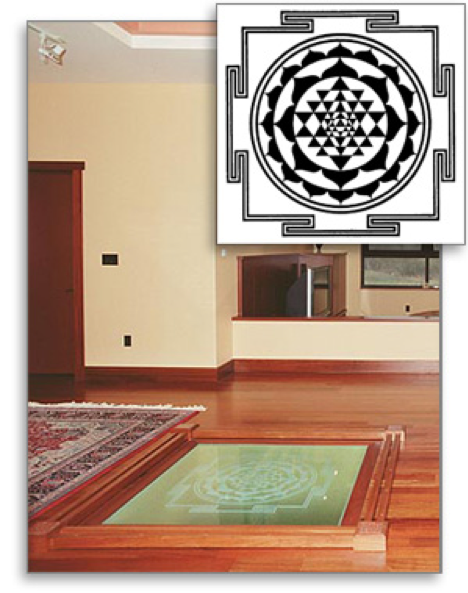 Maybe you're looking to add your company logo to a piece of glass for corporate headquarters. Perhaps you have an image you want added to a glass panel that's integrated into your deck, bridge, or skylight. Whatever the desired image, a reputable, experienced glass manufacturer can create a custom mold and utilize cast glass to get that design put into glass.
If you're a homeowner and have any questions about how to integrate these kinds of designs into your outdoor living space, reach out to a local design and build firm. They can not only let you know what's possible with glass, but they can also partner with you to decide where and how to integrate this technique into your new build or renovation.
You've Got Questions. We've Got Answers!
Wondering about whether glass is the right fit for your outdoor living space? Curious about all your design options with this versatile and customizable material? If you've got questions, we've got answers. Just drop us a message, and we'll back to you as soon as possible!