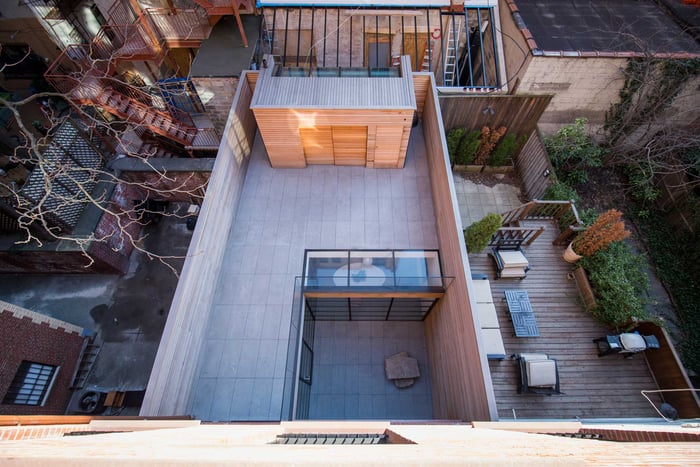 When you're undertaking an exterior remodel, there's a laundry list of decisions to be made. What kind of lighting do you want? Pressure-treated lumber or steel framing? Will you install heating? What kind of material are you going to use for flooring? Countertops? Handrails? Decking boards? It can quickly feel overwhelming. If you're looking for a truly unique, custom end result, though, there's one material not to overlook: glass.
3 Reasons Glass Lends Itself to Custom Exterior Remodels
Sleek, Modern, Clean Aesthetic
Glass offers an incredibly clean, polished, modern feel to any project. Whether you're using it for thick glass countertops or any number of glass flooring options, glass imbues your project with an elevated aesthetic. This is something you can't always achieve or replicate with an out-of-the-box, cookie-cutter solution. Designing with glass simply goes hand in hand with custom jobs.
Highly Customizable Material
While people think of glass primarily as a transparent material, there are a world of design options with it. From different colors to textures to facets, glass lends itself extremely well to customization. (If you can imagine it, there's very likely a way to get glass to achieve it!)
Whether you love clean, angular lines or you want to evoke the curving, arching aquatic features of the Potomac, glass can accommodate.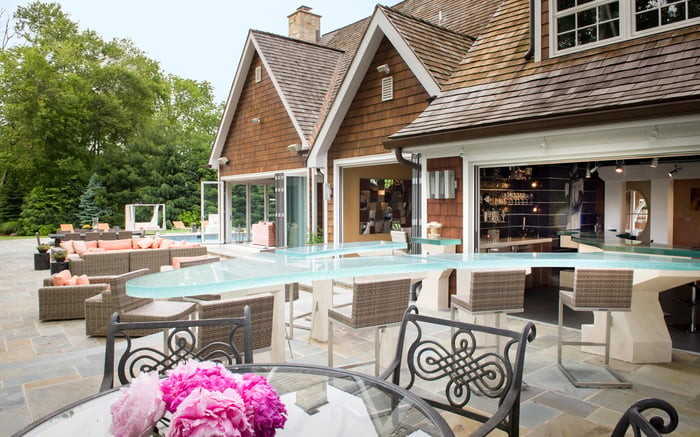 Unique Material in the Market
Glass flooring and other uses of glass throughout residential homes are not widespread yet. As just one example, materials like quartz and granite are invariably considered for exterior countertops, while many homeowners don't even realize glass is a viable option. (Interested in learning more? Check out these top advantages of exterior glass countertops.)
At the end of the day, fewer people are exploiting glass as a design option. Couple that with the ability to create fully customizable projects, and using glass helps ensure you get an exterior living space that remains truly one of a kind for years to come.
Where Can I Incorporate Glass into My Outdoor Living Space?
Glass can be used in myriad ways throughout an outdoor living area. This includes, but is not limited to, the following:
Glass countertops
Glass flooring
Glass bridges or walkways (particularly over water features)
Walkable skylights
If you have a special or unique design idea that utilizes glass, make sure to talk to your design and build team about how best to implement it in your space.
Have any questions? Intrigued by the design options afforded by glass? Contact us today. We'd love to talk through how we can help you incorporate glass into your Northern Virginia or Maryland home.