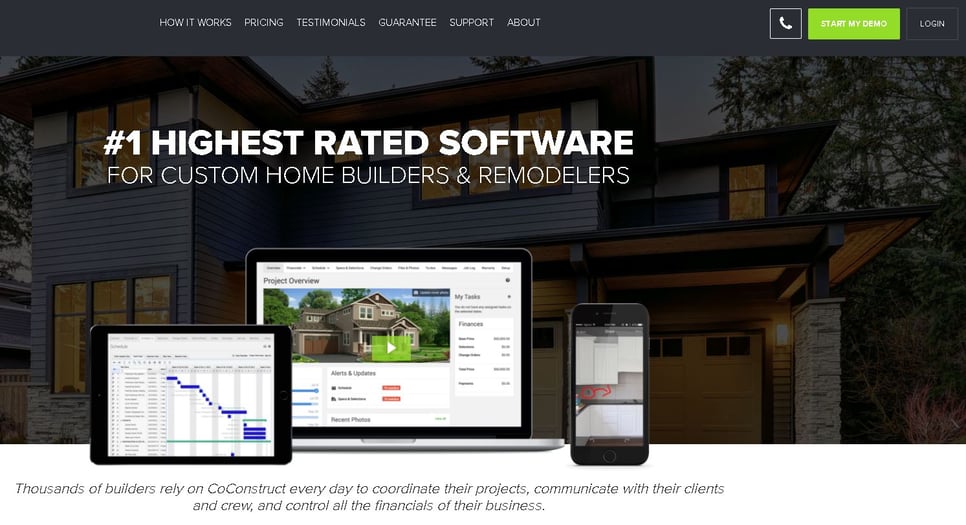 Many people who have already used CoConstruct during a home project agree: it facilitates the homebuilding or remodeling process and makes what can be a very stressful undertaking more streamlined, effective, and convenient. For all those people who already know and love CoConstruct—and for all those who haven't yet experienced it—there's good news. The software has three new features that look to make any remodel or home build experience even better.
CoConstruct Just Got Better: 3 New Features Every User Needs to Know About
Change #1: Clients Now Have Access to the Project's Gantt Chart
For people who have already used the CoConstruct software, they likely know that they were able to view a calendar related to the project at hand. Now, however, clients are also able to view the actual Gantt chart. This provides much more detailed information about the project timeline, breaking down the projected time for individual tasks, as well as the overall project.
This extra level of transparency lets clients know exactly what kind of progress has already been made and what's next on the build agenda. It also lets everyone know if any particular aspect of the project is behind schedule, and with all the communication features embedded into the software, it also helps ensure everyone knows why those delays happened.
When it comes to a home build or remodel, the more information everyone is armed with, the better, and Gantt charts provide that additional level of detailed information.
Change #2: Contractors Can Now Share Previews with Clients
When a builder is working on a particular project, he or she can now share a preview of that project with the client. This greatly helps to eliminate potential problems down the line. For example, if there was a simple miscommunication between the contractor and the client, this preview helps ensure that's caught before any significant work is done. Similarly, if a client ends up changing his or her mind about any given aspect of the project, the preview gives that client time to assess and finalize those decisions before moving ahead.
As any contractor knows, it's expensive and time consuming to redo work or to amend plans after work has already started. The preview feature makes sure everyone is on the same page and is happy with the current plan before pushing forward into the actual build phase.
Change #3: A New Mobile App Is on the Way
One of the biggest changes for CoConstruct is the plan to release a new version of their mobile app. While the current app does offer lots of functionality and features, the new one promises to be even more user friendly and intuitive—without losing any of those features that CoConstruct users have come to know and love. The new app is set to be released soon, so all CoConstruct users should keep their eyes open for that release.
For any questions about these recent updates to the CoConstruct platform, feel free to reach out to a representative of Design Builders, Inc., today!