Additional Winter Services for Interior Upgrades
When the winter weather hits and you're spending more time indoors, it's easier to notice the parts of your home that could use a little sprucing up or aren't performing the way you'd like. Your focus naturally turns to interior upgrades. This brisk period of the year is one of the best times to zero in on what needs enhancing or remodeling inside your home.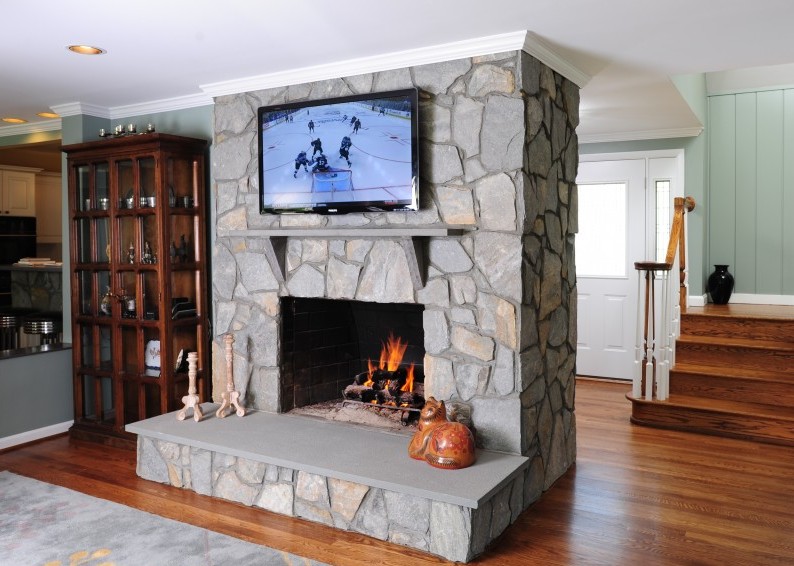 Are you huddled in front of the fireplace or under the covers more often than not because of the constant chill in your home? The windows are closed, but they may not be warding off the winter air as well as they could. Consider energy-efficient replacement windows – they'll save you money on heating bills since your furnace won't have to work as hard to warm up your home, and that warm air won't be escaping through pesky fissures in your windows.
When everyone is cooped up in the house, you may be wishing for additional livable space – be it for a playroom, office, spare bedroom, exercise area, or all of the above. Finishing your basement or remodeling your existing lower level creates that much-desired territory for your family to spread out. Once the cozy and luxurious upgrade is complete though, you may just find you're all gathered in the new space together anyway!
Planning to sell in the spring? Or even in a year or two? Remodeling your kitchen and baths adds immense value to your home and makes your property much more attractive to potential buyers. Your home with its stunning upgrades is likely to sell more quickly than a shabbier model in your neighborhood – and in this market, it's important to have a leg up on the competition wherever possible.