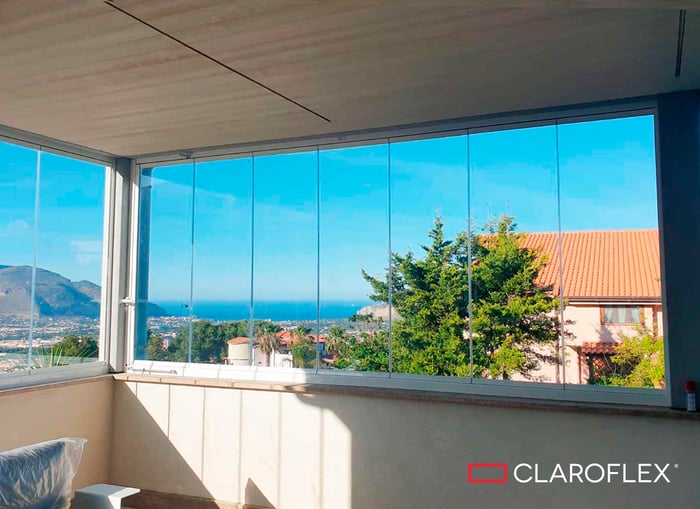 Looking for a unique, sleek, minimalist way to enclose the outdoor living space of your Virginia or Maryland home? Consider the benefits of frameless glazing—a system wherein there's no obvious frame around the perimeter, creating the illusion of an uninterrupted "wall of glass."
10 Reasons to Install a Frameless Glazing Solution in Your Home
Unobstructed Views
One of the biggest benefits of a frameless glazing system is the preservation of views. Whether you're looking at the Potomac, a glade of trees, the DC skyline, or anything else, frameless glazing ensures you get an uninterrupted visual display.
Unmatched Aesthetics
Frameless glazing lends a streamlined, modern, minimalist look to any area. If you're looking to immediately create a more high-end aesthetic for your living space, frameless glazing can provide that.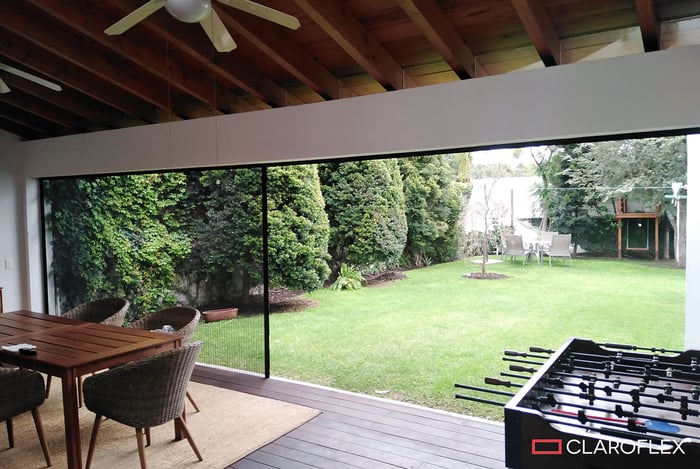 Add More Livable Area to Your Home
Without the expense or hassle of adding an entirely new built area to your home, you can transform a patio, balcony, or terrace into usable square footage within the home.
Convert Outdoor Zones into Usable Year-Round Spaces
With frameless glazing, you seamlessly and beautifully convert an area that was only usable in fair weather into something that can be enjoyed year-round. You're no longer limited to only using that given area in summer or mild shoulder season days. By aesthetically and functionally elevating your porch, deck, patio, or terrace, you can effectively enhance your overall enjoyment of that property.
Customizable System That Works with Your Needs
If you choose a frameless glazing solution from a company like CLAROFLEX—either their PIVOT or SLIDE system—you're getting a highly customizable and adaptable product. By getting something that matches to the exact specifications of your home's layout, you never have to compromise on looks, but you also don't have to make any concessions on functionality either.
Looking for interior applications? If you opt for the SLIDE system, the product is compatible with residential and commercial interior partitions, wardrobes, and dressing rooms.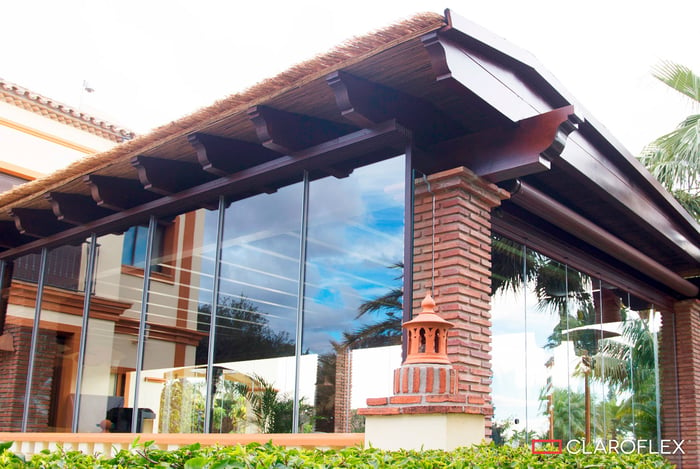 5-Year Warranty
When you get a frameless glazing solution from CLAROFLEX, a leading name in this industry, you get to enjoy the peace of mind offered by a five-year warranty.
Minimal Maintenance
Unlike some enclosure systems for outdoor living spaces, you don't have to worry about maintenance concerns with frameless glazing. Here are the only maintenance-related issues to keep in mind:
The glass will require periodic cleaning to ensure it looks pristine.
Glass does not require harsh chemicals to get clean. Soap and warm water can handle most cleaning, and a glass-specific cleaner can tackle everything else.
If desired, you can apply a silicone-based spray once every four months to the sliding surface. This is just to ensure you get seamless, full-contact sliding across the system. (Note, the sliding surface is already made with a self-lubricating polymer that offers a low friction coefficient.)
There are no bearings or rollers in the design, which greatly minimizes all maintenance-related concerns.
All components are made of durable material, such as aluminum, that can withstand external conditions and won't grow brittle in heat, cold, or moisture.
Intuitive, Simple Design
There is nothing complicated about a frameless glazing system from CLAROFLEX. There are no pieces to get stuck, and there are built-in systems (drilled drainage holes, for example) to accommodate any issues that could pose a problem.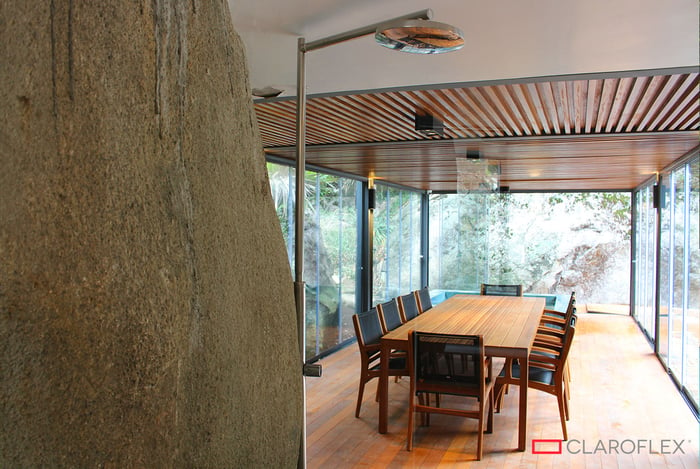 Protection from Sun, Rain, Wind, and Bugs
In Virginia and Maryland, an outdoor living space is only feasible if it can adequately protect you from the four biggest exterior issues: sun, rain, wind, and bugs. A frameless glazing solution offers a practical barrier between you and all these elements, while still providing the versatility to have your space be open air when desired.
A CLAROFLEX system can come with a specific insect screen. This pleated net does not require a drum, which ensures the visual impact of the netting is reduced while still offering maximum protection from unwanted bugs.
Increased Resale Value of Your Home
For many people, their homes are their greatest assets. Undertaking a renovation or remodel on that home means you get to enjoy the space yourself, but it also means you'll be adding discernible and tangible value if and when it comes time to sell.
Let's Get Started
Like what you see? Have any questions about how one of these systems could work in your Virginia or Maryland home? Reach out today. We're always happy to answer questions and to help make your dream project a reality!