All the way back in the mid-1990s, Trex established itself as an innovative leader in the decking industry by actually inventing the composite decking category. Since that time, the company has grown exponentially. What started as a small company is now available throughout the United States, as well as in approximately forty-five other countries.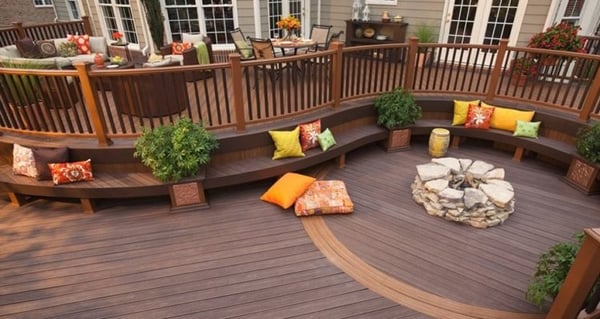 Purchasing Trex in the United States
The breakdown on Trex installations within the United States is roughly 80 percent residential and 20 percent commercial. Whether you're installing a durable deck in your own backyard or an upscale outdoor dining area in a hotel, Trex still uses the same US-based distribution channels.
For their orders, the company ships out of Winchester, Virginia, and Fernley, Nevada. By having a distribution center located in the east and the west, customers across the nation are able to receive their shipments in a timely manner. The company does currently ship the majority of material out of their East Coast distribution location because Trex is able to ship heavier cargo containers from Winchester.
US-based customers should also remember that Trex is widely available in many home improvement retail outlets, such as Lowe's and Home Depot.
Hottest US Markets for Trex
As one of the most recognizable names in wood-alternative decking in the industry, Trex is a popular choice across the nation. Some of the biggest markets, however, are the following:
Atlanta
Chicago
Detroit
DMV (Washington, DC; Maryland; Virginia)
Philadelphia
Trex is a particularly popular choice throughout the DMV. Because the area experiences extreme seasons, many homeowners are actively looking for ways to minimize the damage associated with ice, snow, wind, and sun on outdoor material, such as decking. Trex provides that solution. The area is also quite affluent, meaning many homeowners are in a position to upgrade from wood decking boards to something that provides more value over time.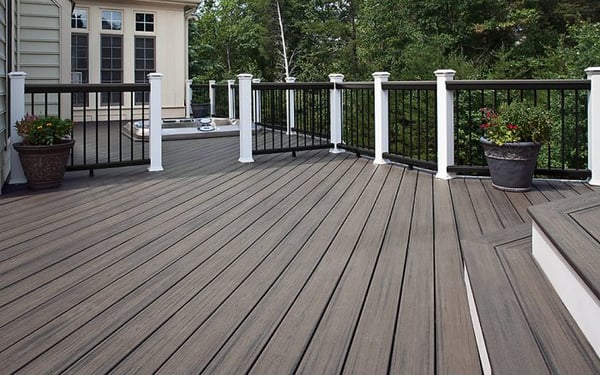 Biggest Areas for Growth Potential
Trex is optimistic their products will only continue to become more and more popular in even more markets. With that in mind, the North and Midwest are two areas the company is expecting to see big strides in the coming years. Unlike some markets, such as the Dakotas or Wyoming, for example, the North and Midwest have large enough populations and enough homes to realistically expect that significant bump.
International Sales: Buying Trex Outside the United States
Live outside the United States but still want all the benefits of Trex composite decking and their line of outdoor living accessories? That's not a problem. The company does do international sales. Currently, they are in approximately forty-five countries across North America, South America, Australia, and Europe. Markets for potential future expansion include Asia and Africa, where the company doesn't currently have a presence.
While these areas and markets constitute the most popular areas for Trex now, anyone who needs an easy-to-maintain decking material that can withstand the elements without cracking, splintering, fading, or warping could become a Trex customer, meaning the cities, states, and countries they ship to will only expand as the years go on.
Have any questions about Trex? Want to find out if it's available in your geographic area? Contact us today!