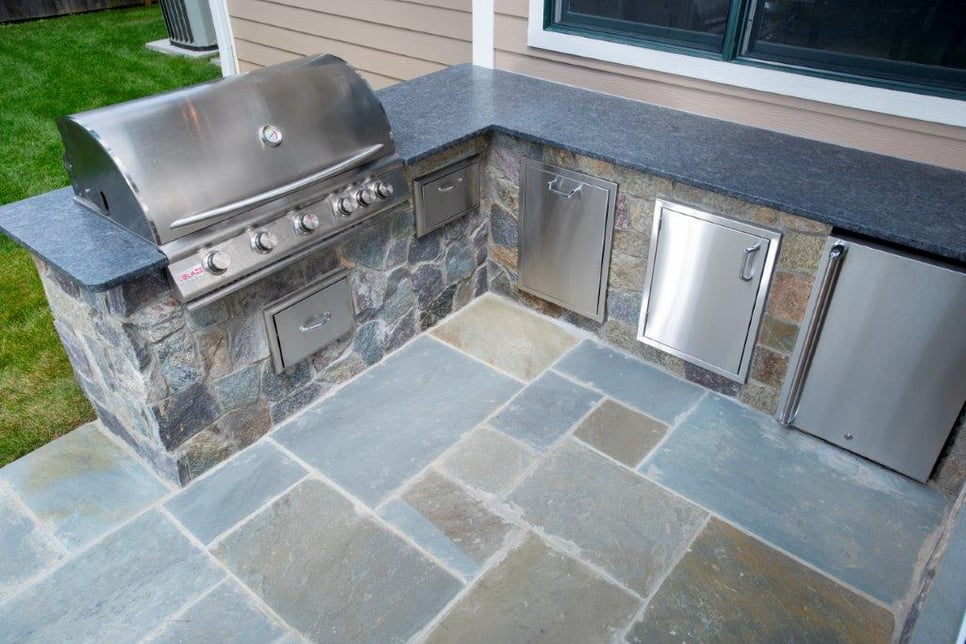 If you're interested in creating a high-end outdoor living space, it's likely you've considered incorporating an outdoor kitchen. If so, you want all the elements of that kitchen to be as beautiful, design-oriented, and high quality as possible. This includes the kitchen cabinets, where many view stainless steel as the gold standard. If this is what you want in your outdoor kitchen, what should you look for to ensure you get the best stainless steel outdoor kitchen cabinets for that space?
Look for Options
People love stainless steel kitchen cabinets because they're so durable, timeless, and classically beautiful. However, if you truly want the best stainless steel experience, you want to find cabinetry that offers a lot of different options. Variety helps ensure you find a cabinet that's ideal for your space—no matter the design concept.
One important option within stainless steel is powder coating. This cuts down on maintenance and offers a variety of colors and finishes, all of which opens up so many options and possibilities in your outdoor space.
Select a Specialist
Lots of companies offer kitchen cabinetry, and several even offer stainless steel cabinetry. However, you want to choose a company that's comes from a background in cabinets. For example, Kalamazoo has a line of stainless steel cabinets, but that company's true expertise and specialty are grills.
Other companies will do stainless steel inserts, but they aren't experienced or versed in providing full 100 percent stainless steel cabinets. Danver is one company that provides these cabinets and actually has a dedicated background in that field.
Why Choose a Cabinet Specialist?
If companies such as Viking and Kalamazoo offer cabinets, why go with Danver or another cabinet specialist?
Companies that offer both grills and cabinets often only offer cabinetry that fits their grills. Companies such as Danver, however, can fit virtually any grill, so whether you've already purchased a grill or you're still deciding, having compatible cabinets leaves your options much more open.
If you have a specialty, that's where your expertise and concern will be. Companies that make grills want to make the best grills possible, and while the cabinets from that company might suffice, you really want a business that can answer your cabinet-specific questions. You want a company that cares exclusively about the functionality and aesthetics of those cabinets—just as you want a grill specialist to create your cooking apparatus.
A dedicated cabinet designer won't just offer a standard stainless steel door to cover the cabinet opening. There will be different styles and small details that add flourishes and appeal to the overall cabinet setup.
These stainless steel cabinets often come fully assembled, so they just need to be configured, which doesn't require a stonemason.
Over many years, companies that specialize in these cabinets have engineered a convenient, compatible design. This includes holes in the back for gas lines, water lines, and a multitude of cords and plugs associated with different appliances. No matter what kitchen gadgets you have or want to acquire later, they should fit seamlessly with engineered cabinets.