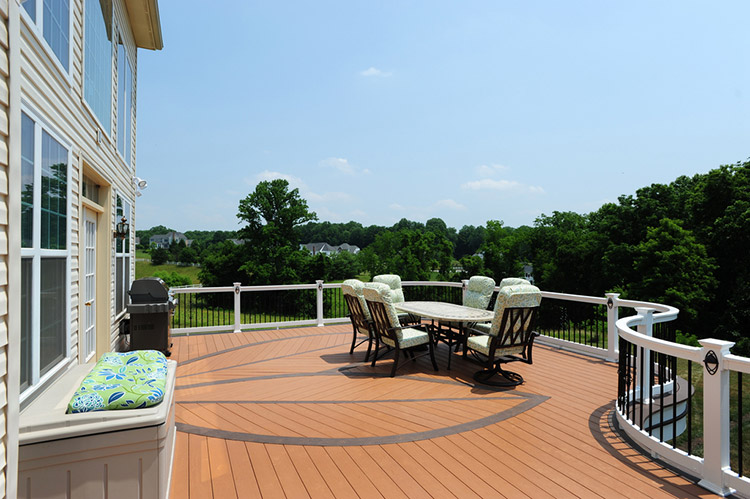 The Benefits to Capstock Decking Material
If you're looking for a material that combines the best qualities of composite and synthetic decking materials, capstock may be the right choice for you. That's because capstock is a hybrid of the two material types, combining a plastic and wood composite core with an exterior layer of vinyl PVC that essentially acts as a protective shell.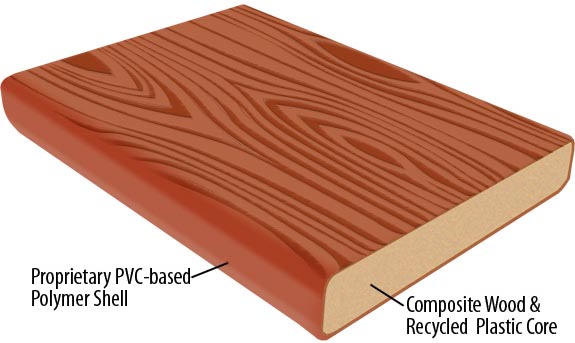 Composite decking was one of the first low-maintenance, lower-priced decking materials, but because it is very porous, it tends to 'soak up' stains. Capstock eliminates this problem because capstock has a non-porous layer entirely surrounding its composite core. And, while capstock is slightly more expensive than composite, it is less expensive than other synthetic materials, such as ASA and PVC.
Because capstock is a more durable choice than traditional composite, many decking material companies, including the popular Trex, have actually eliminated their composite lines and now offer capstock and exotic capstock lines instead. That means that capstock is most likely going to be your most readily available, lower-priced decking option.
Like other synthetic materials, capstock should not noticeably fade. It also comes in a wide range of colors and can be made to look very similar to wood.
Of course, there are plenty of qualities other than the price that make capstock a good choice. Capstocks tough exterior is scratch-resistant and stain-resistant, so it can help protect your deck if you have kids or pets who bring a lot of wear-and-tear to this outdoor space. It's also beneficial if you and your family like to grill and eat on the deck, since you won't have to worry about a permanent stain if someone spills a drink or if a juicy burger drips. And if your deck does experience any unexpected damage, you should be covered—most capstock decks come with a warranty of at least 25 years.
Capstock is, to some extent, environmentally-friendly. It's made from 95% recycled materials, so you won't have to worry about wasting natural resources for the sake of building your deck.
Ultimately, the material you choose for your deck will come down to your personal preferences and your budget for the project. If what you're looking for is a durable material that is lower-priced than PVC and ASA, capstock may be the right choice for you. Keep in mind that you can always learn more before committing to using this material by talking to a deck building professional at Design Builders.