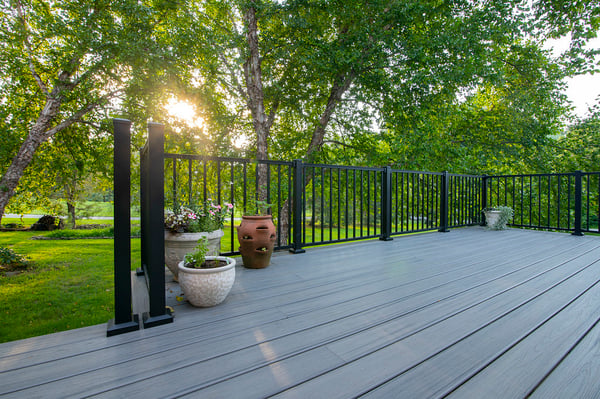 Everything You Need to Know about Trex Academy
Interested in adding a custom deck project to your Northern Virginia or Maryland home but don't know where to start? There's now an entire content hub at your disposal. Called Trex Academy, the repository of deck-building information and guidance comes to you from Trex, one of the most trusted and established names in composite decking and outdoor living products. Here's what you need to know about Trex Academy.
5 Questions about the Deck-Building Resource Trex Academy
What Is Trex Academy?
Trex Academy is a compilation of online resources developed for do-it-yourself homeowners looking to build their dream decks from the ground up. Trex created the content hub in order to provide expert advice, support, and information through every step of the deck planning and building process.
Trex Academy offers multimedia content, meaning homeowners can do any of the following:
Whatever content medium you find most effective, Trex Academy has something to help.
When Did Trex Academy Launch…and Why?
Trex Academy went live in April 2022. While the Trex team had been hard at work on the massive resource hub, the recent pandemic spurred the need. COVID-19 brought a significant uptick in the number of do-it-yourself home projects, and Trex Academy became a popular source of information for anyone looking for information about decks.
The idea behind the resource was to create something that was both versatile and comprehensive. Trex Academy is designed to hold the hand of DIY deck builders from start to finish or just provide one-off resources if they have specific questions.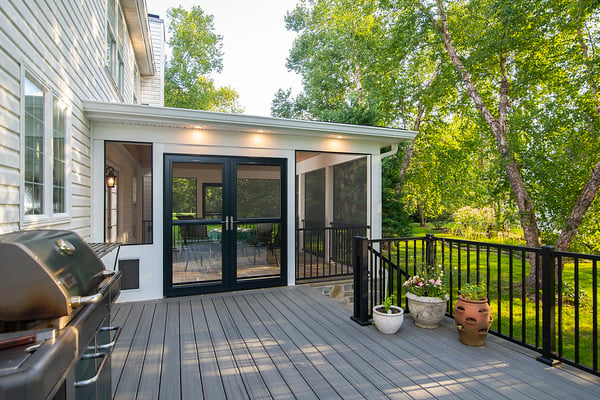 What Resources Does Trex Academy Provide?
Trex Academy includes many different kinds of resources. The variety of available materials is meant to accommodate do-it-yourselfers of any skill level—from homeowners with significant building experience to those with no formal deck-building knowledge, experience, or training.
From the Trex Academy home page, you'll find four major categories of resources:
Plan Your Deck

Get Started

How-To Guides

Literature & FAQs
Across these categories, expect to find the following:
Quizzes

Photo galleries for inspiration and idea generation

Cost calculators

Color selectors

Various deck design tools

Outlets to order samples and to find local retailers

Resources for finding local deck builders
All told, Trex Academy represents a comprehensive suite of content and information about deck building. How-to guides and videos are all designed to have a simple, step-by-step, plain language approach to helping you achieve your dream deck.
Who Is Trex Academy For?
Trex Academy is for anyone interested in building a deck. While it's primarily targeted to the do-it-yourself and homeowner crowd, the resources are also great for professional contractors and builders.
For professionals, it's all about reinforcing industry knowledge and potentially learning some new and helpful deck-building methods and techniques from other experts in the construction arena.
For nonprofessional homeowners, it's about education and guiding them through every stage of successfully building a deck.
What Are the Advantages of Trex Academy?
Trex Academy offers a host of benefits:
Go at your own pace.

Whether you're browsing for hours to learn everything you can about deck building or you're just looking up one small piece of the project, you can engage with the content at your own pace. Watch. Rewatch. Read. Reread. Bookmark. Rewind. It's in your power to peruse at your leisure.

Enjoy digestible modules of information.

Trex Academy isn't designed to contain huge monoliths of content. Whatever the medium (how-to guides, videos, or something else), the information is broken into manageable chunks.

Skip around to find what you need.

This isn't a content hub that requires you to watch everything or to dedicate a lot of time (unless you want to). Every how-to guide can be skimmed, and videos contain chapter markers that allow you to navigate directly to the most relevant information.

Get help no matter your skill level.

Trex Academy has resources for the most novice homeowner and the most skillful, experienced contractor—and everyone in between.

Save time with a user-friendly design.

Trex worked on this content hub for a long time before launching. This means it's not only built out with high-quality content, but the design itself is thoughtful and created with the user in mind. It's intuitive, it offers easy-to-find answers to your questions, and you don't have to wade through hours of content or irrelevant information to find what you need.
Need Help with Your Northern Virginia or Maryland Deck Project?
Considered the DIY route? Decided you want a professional design and build firm to handle the project?
Then don't hesitate to reach out.
At Design Builders, we design and build custom decks and outdoor living spaces in Northern Virginia and Maryland. We're always happy to answer questions, to provide a decking quote, or to talk about your upcoming project!