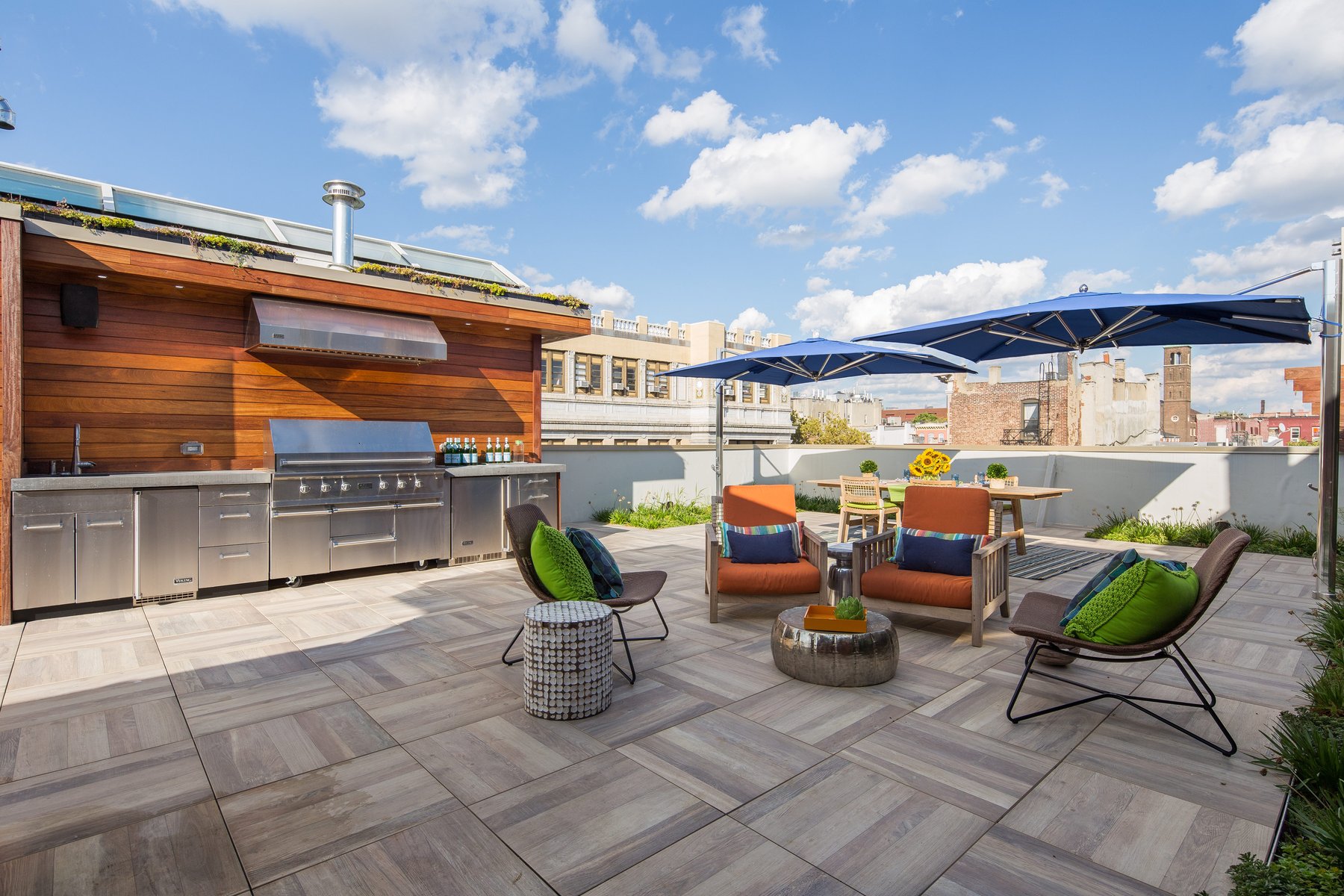 What Are the Benefits of Archatrak Porcelain Pavers for Rooftop Decks and Outdoor Living Spaces?
Undertaking any home improvement project can be stressful. With so many factors to consider—from price to maintenance to appearance—picking a material for any home project is enough to make your head spin! If you're currently looking for a material to surface your deck, patio, or terrace, you're probably very familiar with this problem. As you work through your research process, though, just make sure you know all your available choices; that is, don't fall into the trap of believing your only options are wood, stone, or concrete pavers. While you might not have immediately thought of porcelain pavers for your upcoming project, consider these top eight reasons Archatrak deserves to be at the top of your list.
Why Choose Archatrak Porcelain Pavers?
---
Shipping times are (unbelievably!) quick.
In the construction and home improvement sectors, people have simply accepted that the lead time on materials is often weeks out. Archatrak, however, warehouses a large quantity and variety of their porcelain pavers, meaning they can often ship in twenty-four hours and deliver in as little as two business days. Even if you're a professional contractor running behind schedule on a 5,000 square foot commercial rooftop deck, Archatrak can often get you your materials in a matter of days.
They offer pedestal estimating software, so you get a sense of price right away.
There's nothing more frustrating than falling in love with a product and then realizing it's simply not in the budget. That's why Archatrak created its pedestal estimating software. All you have to do is send Archatrak some relevant measurements of your job (the perimeter of the deck space, as well as vertical measurements from the substrate to the preferred finished paver surface level), and the software does the rest. After calculating area and slope, you get an accurate, easy-to-read estimate for your project cost.
The software also creates a color-coded diagram that shows you the necessary pedestal height for each row. By using the color coding, it takes much of the stressful guesswork out of the installation. Simply follow the colors when it comes time to install!
Archatrak tiles are much lighter than concrete.
One of porcelain's biggest competitors is two-inch-thick concrete pavers, but Archatrak has at least one big advantage over concrete: weight. Whereas concrete can weigh up to ninety pounds per unit, porcelain tiles comes in at ¾ inch thick and thirty-six pounds per unit. From professionals to homeowners, anyone installing these tiles all day is going to have some serious love for the lighter option! The material itself also imposes less weight and stress on the structure, which reduces the possibility of structural failure and increases your design options because of the minimized pounds per square foot.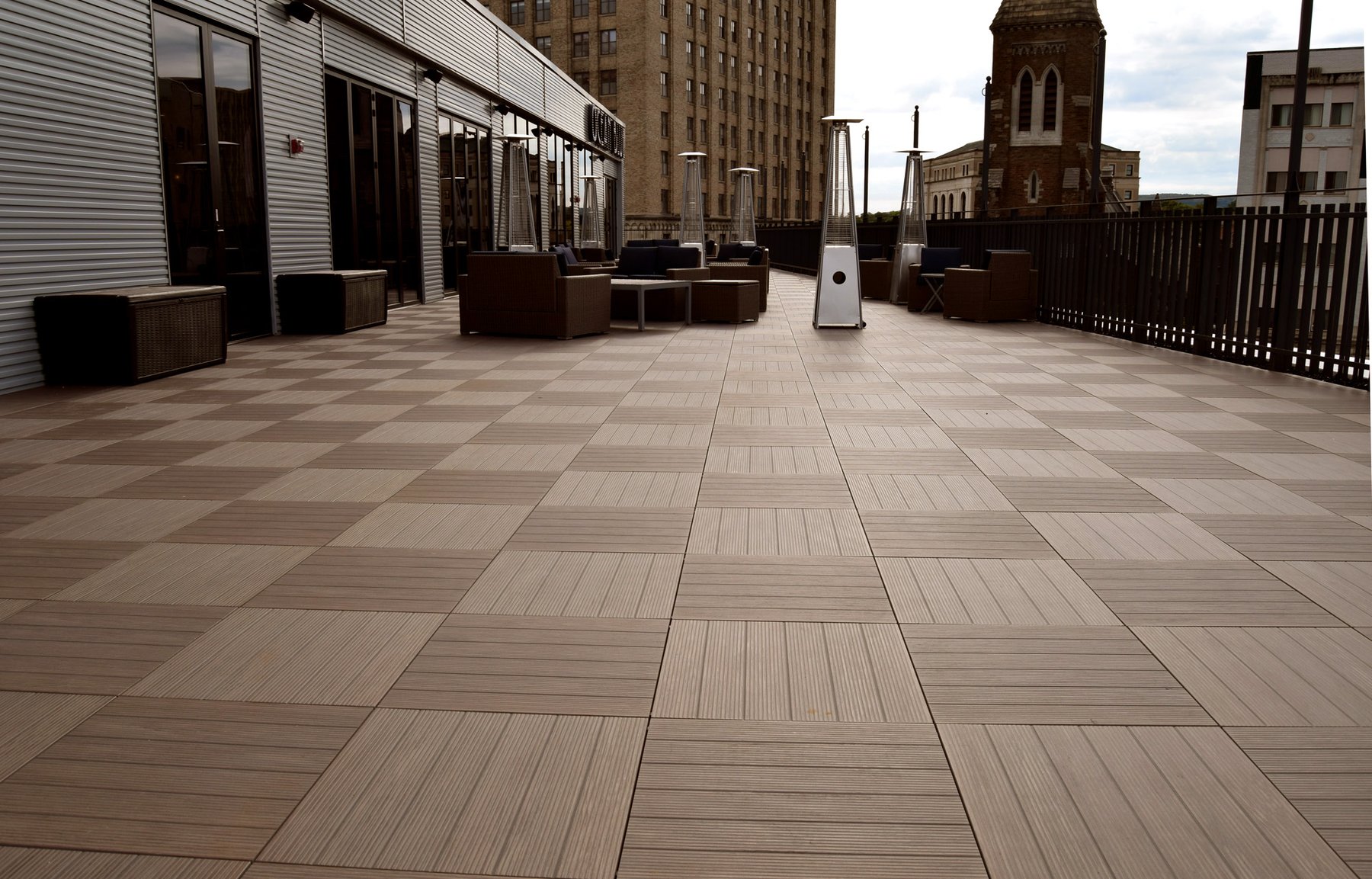 Archatrak tiles are thinner than concrete.
In addition to the reduced weight, Archatrak tiles also provide a slimmer profile than concrete pavers. Concrete pavers come in at two inches thick, while Archatrak porcelain tiles are ¾ inch. In height-restrictive building environments, that little bit of extra space can make a big difference. After all, when you only have a couple of vertical inches to work with in the first place, using concrete pavers can mean there's no room to put the proper material between the paver and the waterproof membrane. Without anything between these two materials, you risk eventual damage to that membrane. Thinner porcelain tiles give you more room to ensure you're properly supporting each paver.
The price for Archatrak is more competitive than you might think.
While concrete pavers, in general, are less expensive than Archatrak porcelain tiles, consider these mitigating factors. For one, concrete pavers are heavier and bulkier than Archatrak, meaning you might need two or three truck loads to deliver your material, whereas an equivalent amount of square footage in Archatrak could arrive in a single trip. The additional freight charges associated with concrete are a significant price consideration. (Remember, delivery charges depend on your location and amount of material needed, so make sure to do the math for your specific situation.)
The other major cost-related factor is installation. An Archatrak job typically requires one-third the crew size of a job using concrete pavers, and the installation is typically quicker to boot. The significant savings on installation is another way Archatrak can unexpectedly cut down your overall project cost.
Note, up until a few years ago, all Archatrak production was done in Italy, but certain colors are now being manufactured domestically in the United States. This reduces the cost by a couple of bucks per square foot, making the product itself even more competitive with concrete pavers. These limited colors, however, are currently only available in 24" by 24" tiles.
Archatrak porcelain tiles are nonporous.
The reason concrete can stain and even crack with extreme weather is because it's a porous material. Water and other materials can seep into its crevices, and this leads to staining that's very difficult to remove, mildew, mold, mineral deposits and residue from hard water, and cracking in freezing temperatures. Stone pavers have similar issues. These simply aren't concerns with porcelain, which is impermeable to water and other liquids.
This also means cleaning Archatrak porcelain tiles requires little more than a periodic hosing down, and there's also no need for annual maintenance or upkeep, such as staining, painting, or sealing.
Archatrak products are compatible with a snow and ice melt system
If you live in an area that experiences extreme winters, you know how inconvenient snow, ice, and frosty conditions can be for your outdoor living areas. If you have a hot tub, barbecue, or other amenity at the end of your deck, you very well might have resigned yourself to hardly using it during the winter months. With a snow and ice melt system, however, you can melt a specified path to the features you want to access easily—even in the snowiest conditions.
A snow melt system of this kind could be installed over the entirety of an Archatrak deck, but many homeowners opt for a smaller set pathway (in the range of twenty-five to twenty-eight square feet) in order to keep costs low. Cost of operation, especially when installed over a limited area, tends to be nominal.
The system comes with a thermostat, and it's triggered by a combination of moisture and temperature. This way, it's not constantly running but, instead, only on when it's wet and cold enough to warrant it.
The Archatrak warranty gives you peace of mind.
There's no doubt home projects can be big investments, so it's nice to know your materials are covered in the event of defects or failure. Any Archatrak porcelain tile that fades or discolors in any capacity is covered under the company warranty, and obvious defects in manufacturing, while rare, are covered as well.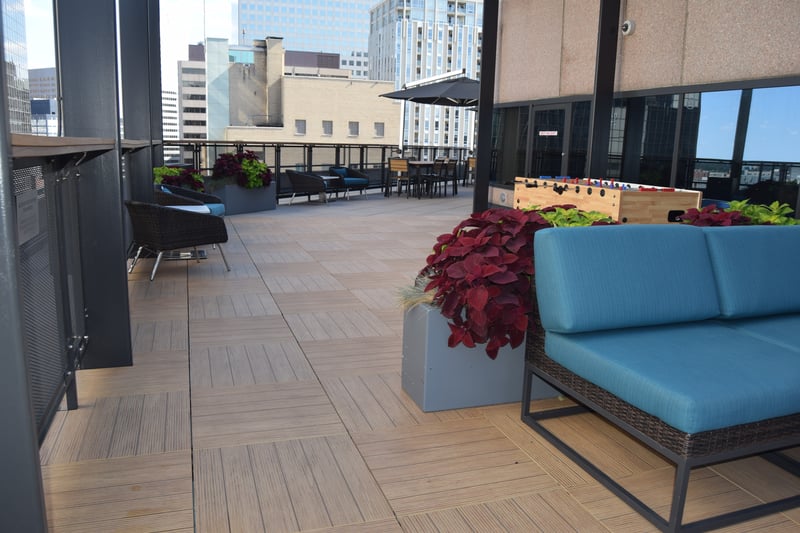 Traditionally, homeowners have turned to concrete pavers, wood, or stone for their exterior surfacing materials, but every year, more and more people are turning to porcelain for its array of advantages. While porcelain might not have even been on your initial radar, it's worth looking into everything it brings to the table. With no annual maintenance costs and potential savings on installation, you might even find it's well within your budget!
All images in this blog article provided by Archatrak.