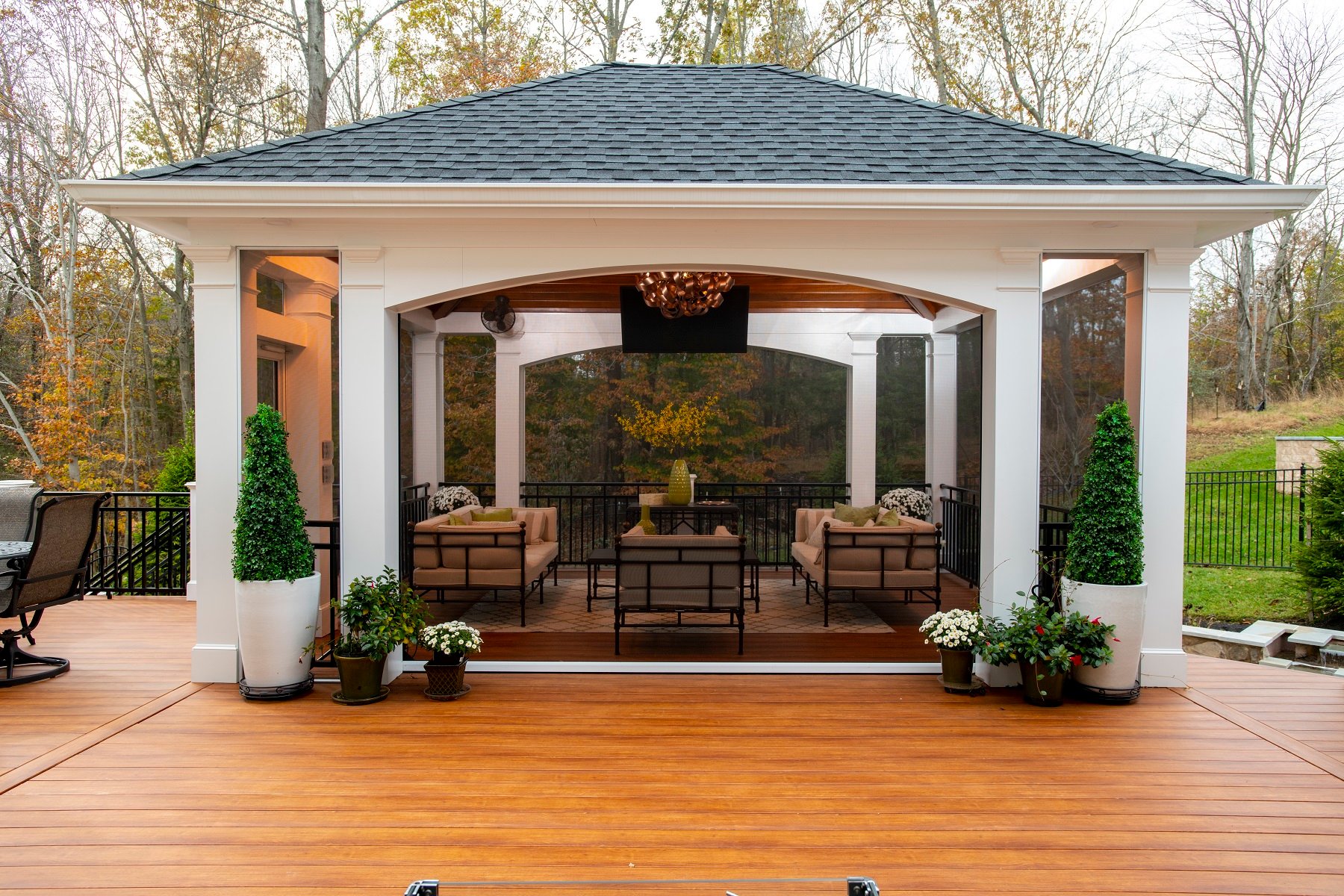 Most Popular Design Features for Decks and Screened Porches for 2019
With the continuing popularity of enhanced outdoor living areas, many homeowners are looking into ways to make their exterior spaces more beautiful, functional, and polished. Whether you're aiming to add an entirely new outdoor living space in 2019 or you're simply renovating an existing area, here are a few popular decking options that are primed to dominate the design and build industry throughout the year.
Premium Brands
When it comes to a synthetic decking material, no brand looks to see more success in 2019 than Zuri decking by Royal Building Products. Even though this material has been around the industry for a while now, it remains the product that most closely replicates the look, texture, and unique details of natural wood. You essentially get all the beauty of natural wood in a product that requires extremely minimal maintenance and is highly durable against the elements.
True, the price point on Zuri is higher than other synthetic decking materials, so some design and build firms actually avoid showing it to homeowners working under tight budgetary constraints. After all, people who see it tend to fall in love with it, and most with firsthand experience of the product agree that Zuri is head and shoulders above other synthetic decking boards. With its extremely realistic natural wood look, Zuri is one 2019 decking trend that's sure to only gain in popularity as the months go on.
Another premium material that's projected to see increased popularity throughout the coming year is porcelain pavers. Offered by companies like Architrex, porcelain pavers can be installed on a unique pedestal system that's particularly suited to rooftop decks. These porcelain pavers offer a number of benefits over concrete, which should ensure their popularity through 2019 and beyond. Namely, they're more attractive, lighter, resistant to mold and mildew, and impermeable to water and stains.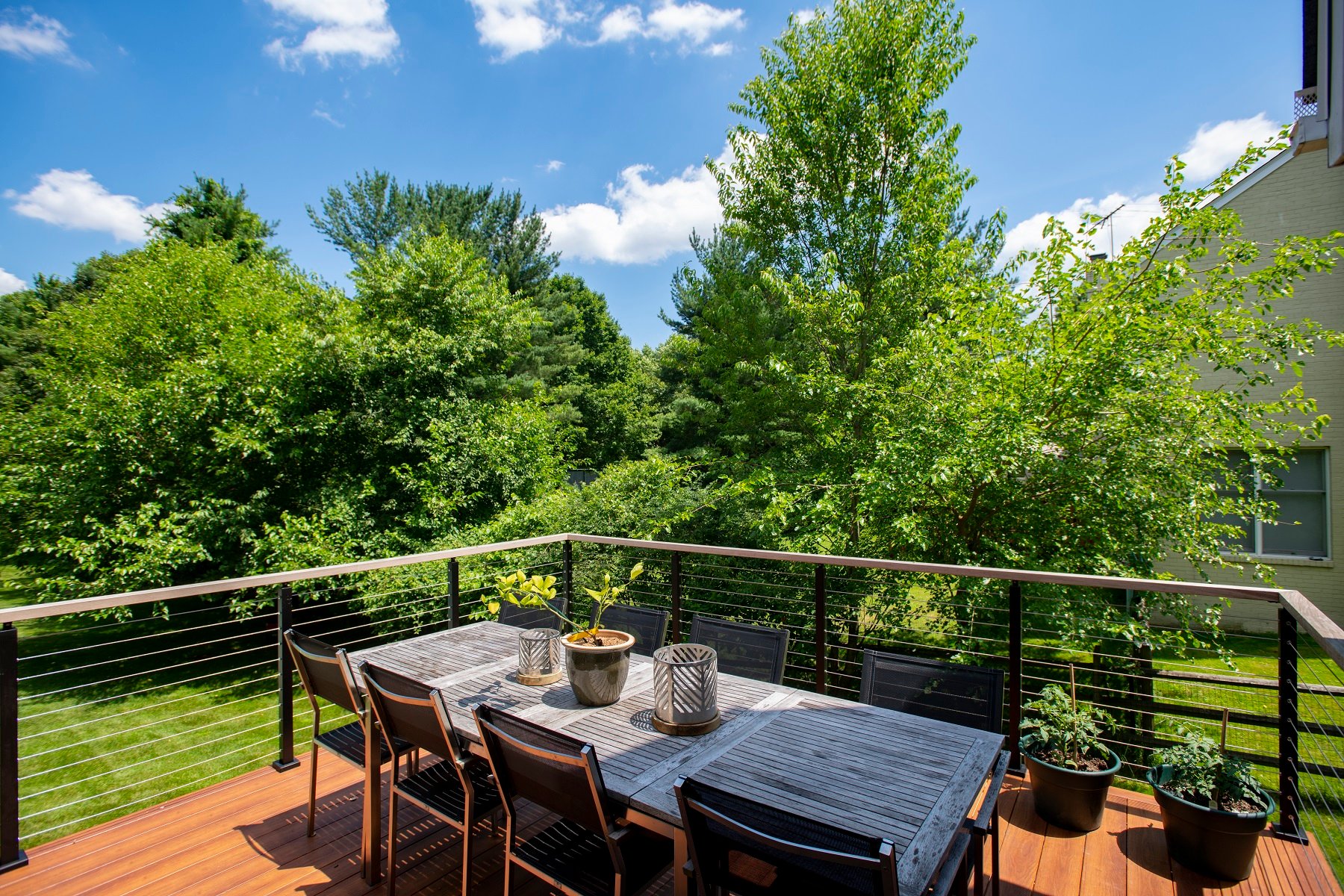 Differing Deck Board Widths
Another big trend to watch for in 2019 is making the exterior deck replicate the look of interior hardwood floors. Small design touches like these help create the illusion that the outdoor living area is simply an extension of the interior home. From a design perspective, it offers increased cohesion between indoor and outdoor, and from a functional point of view, it helps solidify that outdoor area as usable square footage within the home.
One increasingly popular way to help your outdoor deck match your indoor floors is by using varying decking board widths. Companies like Azek have recently come out with 7-inch and 8-inch board dimensions, which produce a look similar to interior hardwood floors.
People are also mixing and matching these different width boards to create subtle patterns within decking projects. The result is something that's highly personalized and unique to your project.
New Colors on the Market
Azek is one of the best-known names in synthetic decking material, and they've recently come out with new colors that are sure to take off throughout 2019. Some of these new colors even closely mimic the look of natural wood, and the quality of this new product line demonstrates just how far Azek has come in the synthetic decking industry. Compared to similar products, Azek comes in at a more reasonable price point, but you'd never guess it by looking at these new colors! By continually improving and innovating every year, Azek seems poised to take its place among the synthetic elite in 2019.
Porch Boards in Screen Porches
Using tongue-and-groove porch boards in a screen porch area is another popular design choice build firms expect to see a lot more in 2019. Using these boards gives the area a nice polished look. As opposed to traditional decking boards, you aren't dealing with gaps, so you're ultimately getting a space with a more finished and high-end feel.
If you opt for natural wood, mahogany is a popular choice; if you go the synthetic route, both Trex and Azek have these kinds of porch boards available.
Low-Voltage Lighting
Few design choices provide as much visual impact as low-voltage lighting, which is one big reason this trend should only pick up steam throughout 2019. While lighting-related choices used to be somewhat limited, a wide array of different lighting options exist today. Maybe you're primarily concerned with safety and want lights for stair risers and deck perimeters, or perhaps you're interested in the visual appeal of uplighting certain landscaping features in your yard. Whatever you're looking to illuminate—and whatever you're looking to accomplish through lighting—there are options to accommodate in 2019.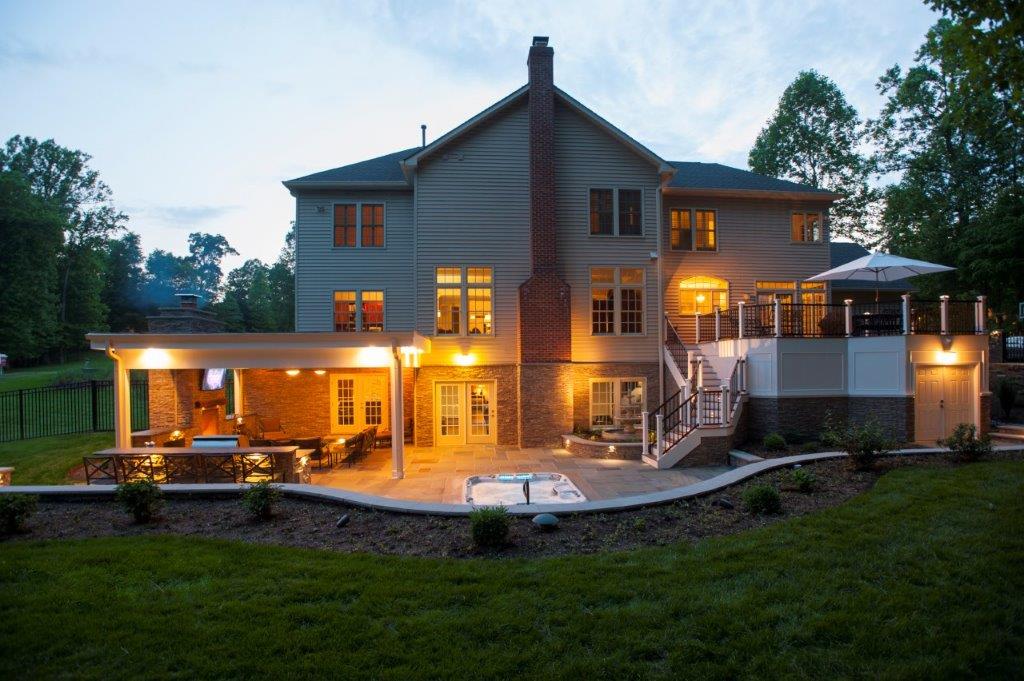 Designer Handrails
As people become increasingly design conscious about their exterior living spaces, another decking option that looks to continue to excel in 2019 is the use of designer handrails. This includes high-end options like glass and cable rails. These kinds of handrails help create a more modern, contemporary feel throughout the decking area, and they're also less visually obtrusive if you're trying to maintain a view.
The good news for homeowners in 2019 is that many of these sleek rail styles are continuing to drop in price, so while this design feature was once the top-shelf, luxury option, it's becoming more approachable with every passing season—all while maintaining its quality and aesthetic appeal.
Synthetic and Natural Wood
Another decking option that looks to be increasingly popular in 2019 is the mixing of synthetic decking material with real wood. This strategic and judicious use of real wood can further the illusion that the entire deck is natural wood—without the price tag or maintenance associated with that.
When homeowners employ this technique, it's best to put the genuine wood in places like trim or on top of handrails. In these areas, the wood will largely be protected from the elements, such as heavy rain or intense sun, and it also won't endure as much foot traffic or direct use, all of which will minimize the amount of required maintenance over time.
The decking trends on the horizon for 2019 are particularly good news for homeowners. The styles and materials that are gaining traction this year are timeless and beautiful, so if you build according to what's on trend now, not only will your deck be en vogue this year, but it should stand up to the test of time as well. This is important when building a high-quality outdoor living area because it'll be your space to relax outdoors for many years to come.