Conditioning Your Sun Room
Sun Room Series Part 2
The Sun Room Series is a five-part blog series that will cover everything you need to know about planning, building, and finishing your new sun room.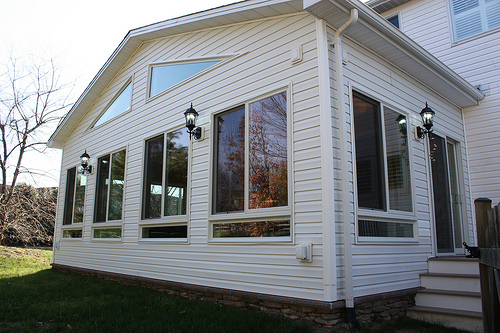 Once you've determined where and how your sun room will be built – discussed in Part 1 of this series – the next step is to decide how the room will be conditioned. It's not an outdoor porch – so you'll naturally want heat in the winter and cool air in the summer, just like the rest of your home.
If this addition to your living space is a quarantined stand-alone area, there are various elements to take into consideration when determining which HVAC system will serve your sun room the best. As a separate framework made to condition one room alone, a mini split system is the wisest option. As an energy-efficient configuration, a mini split can help keep your electric bill from skyrocketing.
As both a ductless heating and air conditioning system, a mini split involves a lower initial investment than other heating and cooling systems and offers relative simplicity in operation and maintenance. Some of the best models on the market are available from Mitsubishi and Daikin and provide that necessary independent temperature control for your sun room.
So what about cost? If you use the unit continuously, expect to pay about $500 to $700 per year for your utility bill. However, it's only necessary to heat or cool the room when you're in it – and that's the beauty of a mini split system. It doesn't take long to feel the desired temperature take effect so you can enjoy your new addition – that is, if you and your spouse can agree on a temp…
Up next in Part 3 of the Sun Room Series: Flooring and wall coverings for your sun room.