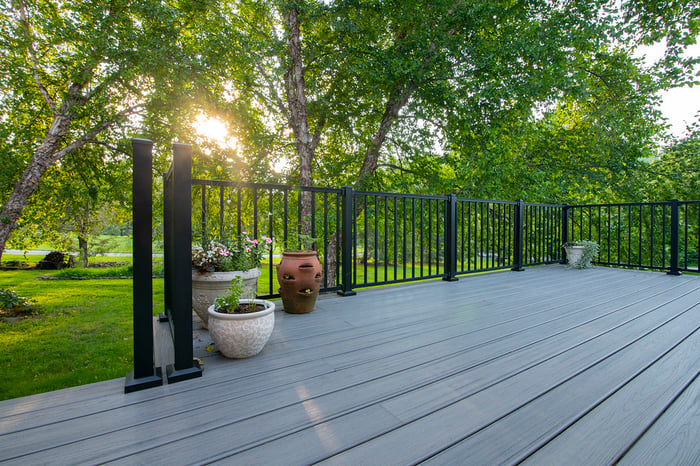 Thinking about adding a deck? Trex can help…with these free deck-building resources.

Free Trex Deck Design Tools
Installing your deck yourself? Getting a professional to help?
Have every detail figured out? Not even sure where to start?
However you're tackling your new deck, Trex offers a ton of free deck designing resources to help:
Trex AR Visualizer:

Simple, easy-to-use virtual deck builder app. See how your deck will look in your backyard…before you even break ground.

Trex Deck Designer:

Desktop-based 3D design tool that lets you play with deck size, shape, layout, and look of different Trex decking products.

Deck Starter Tool:

Enter basic deck plan, size, and substructure (new or existing). Choose deck board colors (from one of twenty) and railing. Get estimated materials cost, materials list, deck plan, and a list of local retailers.

Deck Cost Calculator:

Everyone wants to know cost. With this tool, just enter square footage, whether railings are included, and whether you're using an existing or new substructure. Then get general materials quotes for the three Trex lines: good, better, and best.

Deck Sample Program:

Stop wondering if that decking will actually look great next to your siding. Order samples in any Trex decking color.
Want to learn even more about these (and other) free deck designing tools? Check out the full list here.
Ready to take the next step with your deck? Request a free decking quote to get started.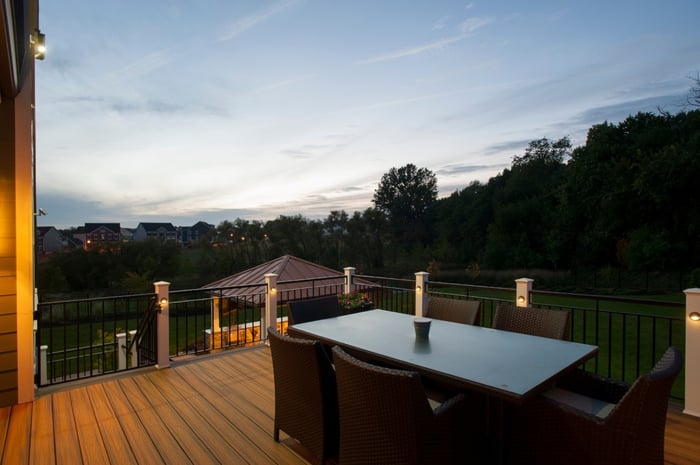 Get Your Decking Questions Answered with Trex Academy
Whatever you want to know about deck building, Trex Academy can help. This content hub is an online compilation of deck-building resources.
Building a deck yourself from the ground up? Have one question about a single step in the process? Find the answers you need.
With Trex Academy, you get…
Informative videos

Step-by-step how-to guides

Interactive deck design tools

Inspirational photos galleries for idea generation
Not sure you want to tackle that job yourself? You can also find lots of resources about finding local deck builders who can help.
"In this climate, decks and other outdoor living spaces offer better ROI than ever before. Right now, using economical, low-maintenance Trex decking in your screen porch is one of the best ways to maximize your return on investment."
—James Moylan, Owner, Design Builders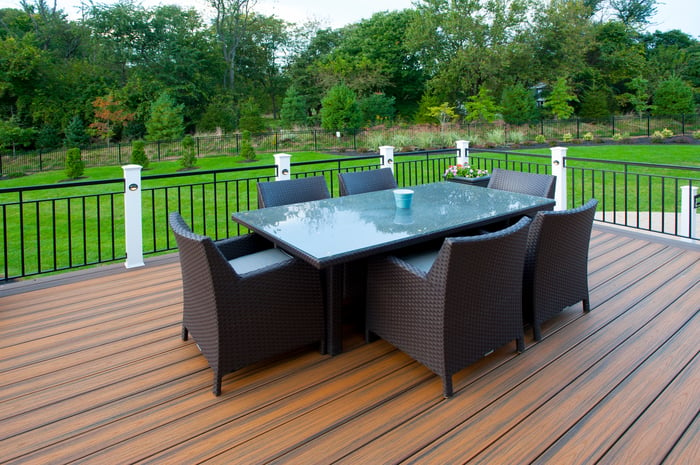 4 Reasons to Choose Trex Decking
Choosing decking for your outdoor living space can be overwhelming.
If Trex is on your short list, here are 4 reasons to finally say yes…
Eco-Friendly Product. Sure, the decking itself is made from 95% recycled or reclaimed materials…but it goes beyond that. Trex is also committed to environmentally responsible manufacturing and supply chain processes as well.

Available.

With supply chain woes everywhere, one of the big bonuses of Trex is that you can actually get it! Years of proactive supply chain management meant they were prepared to weather the pandemic-induced demand boom.

Increased ROI.

Outdoor living spaces right now offer better ROI than ever before. Adding a low-maintenance product like composite decking can boost that even further.

Economical Choices.

Trex decking comes in three pricing tiers: good, better, and best. With their good option closely rivaling pressure-treated wood, there's something for every budget.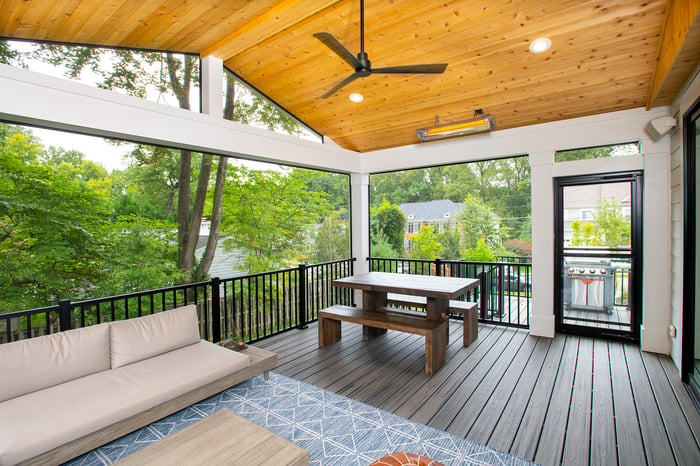 How Can We Help?
Interested in adding or renovating a deck or other outdoor living space on your property?
Contact us today! We're always happy to help.