Why Homeowners Are Passing Now on Home Additions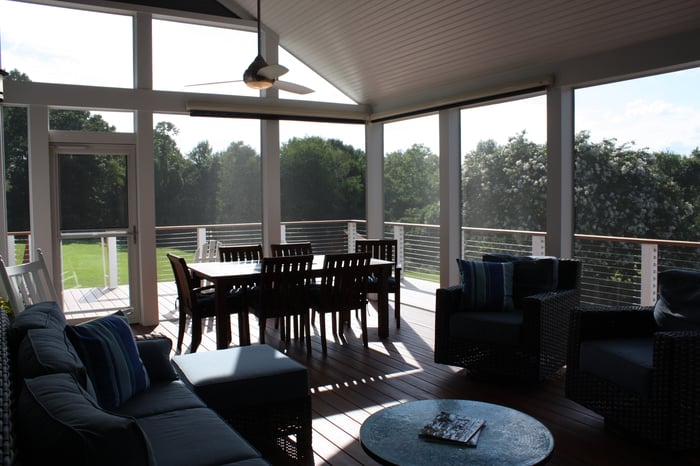 A decade ago, if you wanted significantly more space in your home, the hands-down option was a full home addition.
In today's landscape, that's no longer the case. Now people want outdoor living spaces, and there are three big reasons why.
The #1 reason?:
Save money. Since the pandemic, construction costs have gone up. Significantly.
A full home addition can easily run $100 to $300 per square foot. That's as much as $300,000. A nice outdoor living space is closer to $45,000 to $100,000.
With today's custom screened porches, outdoor kitchens, decks, or patios, you get similar functionality as a home addition…but at a fraction of the cost.
Feel safe. Outdoor living spaces can easily become indoor/outdoor zones. (Just add a few touches, such as infrared heaters or retractable screens.)
This gives homeowners a space to entertain and to gather—without having to worry about ventilation or health and safety concerns.
Maximize your property. During the pandemic, the relationship between people and their homes changed. As we all began spending more time at home, we expected more and more from these spaces.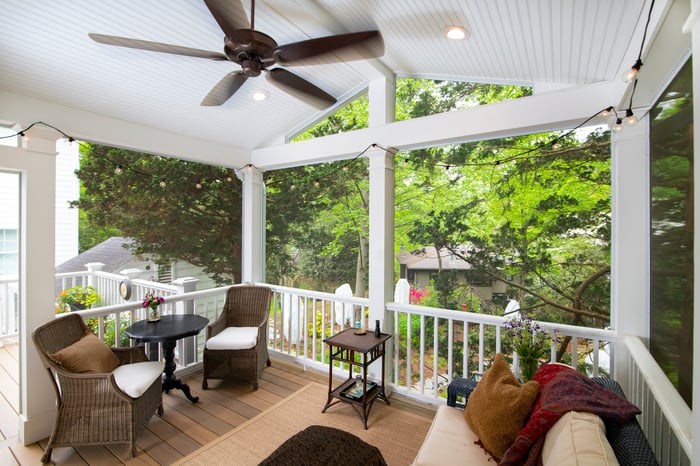 Suddenly every inch of a property was potential usable—and customizable. Outdoor space was a prime candidate for transformation into beautiful, functional decks, screen porches, outdoor kitchens, and more.
Curious what your dream outdoor living space would cost? If you live in Northern Virginia or in Maryland surrounding Washington Dc, we offer a free initial consultation
"Home additions used to be the only real way to add usable square footage to a home. Today, outdoor living spaces are every bit as functional and beautiful as indoor space. But the price tag is often a lot less."
—James Moylan, Owner, Design Builders
See What's Possible with Outdoor Living Spaces
Check out these videos and pictures of our recently completed outdoor living spaces, and get inspired.
You might even discover some must-have features in the space you're planning!
Have an idea of what you want in your home? Not sure what it'll cost?
If you live in the Washington DC area (we do not service the district....sorry), get your no-obligation quote today.
How Can We Help?
Interested in learning more about an outdoor living space in your home? Contact us today! We're always happy to help.