Make Virtual Time for Your Contractor Meeting
At Design Builders, it's our goal to make life easier and more enjoyable, but not only through enhancements to your living space.
It's a busy world and we get that. While we enjoy meeting face-to-face with our clients to discuss your hopes for your home and get a good look at the space we'll be working with, we understand that sometimes it's impossible to make an in-person meeting work with your chaotic schedule and obligations.
That's when we say: Let's enter the virtual world together and schedule a virtual meeting.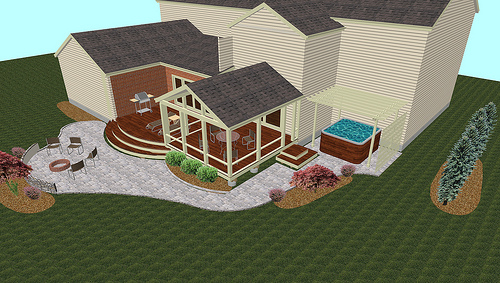 There's no need to put your building project on the back burner just because it's difficult to find spare time to meet and discuss the plans. GoToMeeting is our web conferencing software that allows us to chat with you online in real time, even if we're not in the same room together, even if you're at the office, even if you're actually at home but the kids are playing Wii in the background and you're wearing sweats. Is your spouse traveling while you're in another location? No problem – we can conference in multiple people from multiple locations.
The attention we give you will be no different in a virtual meeting than it would be face-to-face. In fact, we can sometimes accomplish more virtually. During this meeting, we will work together to draft designs of your home upgrade or addition using our 3D color rendering software. Just send us your property survey and a photo of your home in advance so we can be ready to get to work as soon as our virtual meeting begins.