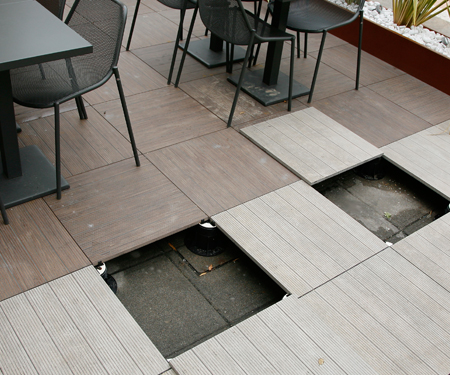 When it comes to home construction projects, many homeowners simply accept that long material lead times are part of the process, and this is understandably frustrating. When you're ready and excited to jump into your home improvement project, the last thing you want is to wait around for parts to get shipped to your contractor. This is why the minimal lead time on Archatrak porcelain pavers and other materials makes such a big difference to their customer base.
Archatrak: What to Expect for Lead Time
Porcelain pavers have become more and more popular over the years because of their numerous benefits over traditional concrete, and as the demand for the product has increased, more stores and retail outlets are offering them. This seems like a great deal for the consumer. They want the tiles; lots of stores offer them. The problem comes with the lead time.
When smaller mom-and-pop establishments claim they offer porcelain pavers, they often don't have the infrastructure to warehouse that inventory. They simply order on demand as people request it. This can leave customers with a lead time of weeks before they actually see their orders.
Archatrak, on the other hand, imports numerous containers of stock every month and physically stores them in their Maryland-based warehouse. The result? Most customers get their order in as little as two days. Everything Archatrak offers is still directly imported from Italy, meaning their customers get the quality they expect from Italian-made porcelain; they simply see that product much sooner.
As Archatrak sees its business expand and scale, they are receiving an increasing number of work orders for job sites on the US western coast. Even all the way across the country, however, customers can still expect no more than a four-day lead time.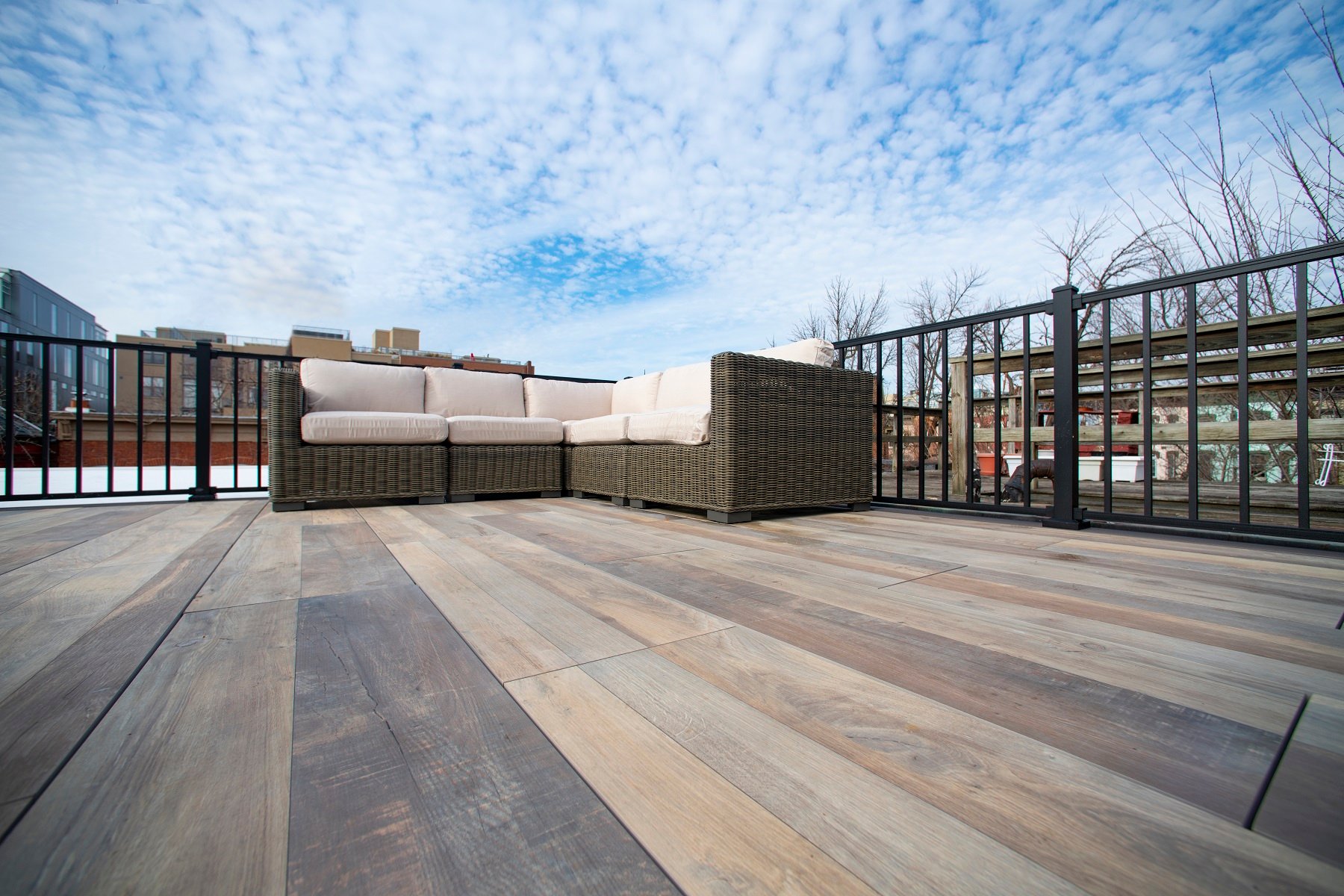 Benefits of a Short Lead Time on Materials
If you've ever undertook a home construction project, you know the importance of getting it done in a timely manner. After all, the longer the project goes, the more money you're liable to spend. In construction, like so many projects, time is money! Having the material in hand sooner means your installation crew can get started right away, and there aren't any unnecessary (and costly) delays because of excessive material lead times.
Get Your Life Back Sooner
Sure, home construction projects leave your home looking fresh and updated, and you've almost always improved the value of the home. Still, there's no getting around the fact that it's disruptive. With everything from Dumpsters in your driveway to construction crews coming in and out of your house, most people are more than happy when these projects are completed. Having your Archatrak material available and ready helps ensure everything stays on schedule and you get your life back as soon as possible.
Be Ready for That Important Event
A lot of homeowners decide to take on a big home construction project because there's a specific event coming up. Maybe you're hosting a massive holiday gathering at your home, or perhaps you've volunteered your backyard for an after-ceremony wedding reception. Whatever the case, many projects end up having a hard stop because the work absolutely needs to be done by a certain date. Having the material available and ready to go not only means the project can progress on schedule, but it also means you have more leeway as to when you start the project. If you find out you're hosting a large event without a lot of warning, having to wait weeks for the material might mean the project simply can't be completed before the big event occurs.
Exterior porcelain pavers have endeared themselves to homeowners because of their resistance to cracking, mold, and bacteria; their impermeability; their beauty; their light weight; and a laundry list of other benefits, and Archatrak specifically has distinguished itself in this space for their knowledge and expertise on the product, as well as their warehousing capabilities and subsequently nominal lead times.
For more information about their product or the company itself, contact us today!