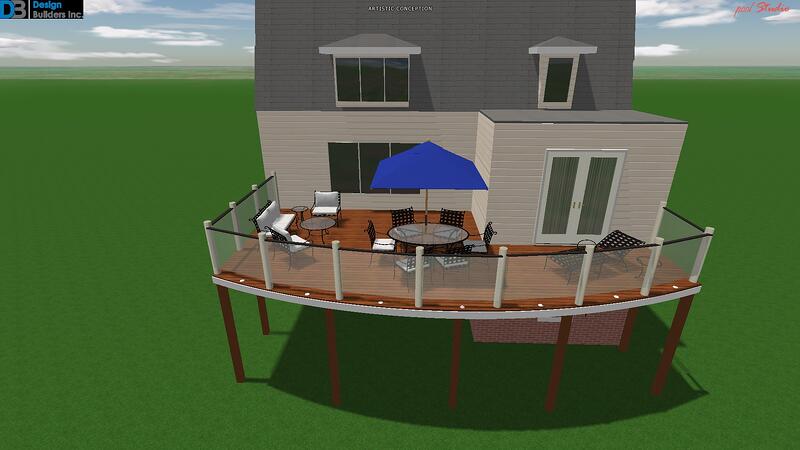 Invisible Railings are becoming a wonderful option to traditional railing systems.
When you live in developed areas such as Bethesda and Chevy Chase, owning the newest house in the neighborhood can still mean owning a 40-year-old house. Such was the case with 2 homes Design Builders renovated. One in the Overlook neighborhood of Bethesda, and another in Chevy Chase.
The Bethesda house was in top shape and while their lot was large, the homeowners had big plans for their half-deck, half-balcony landing. Their current deck was 25-years-old and far too small to be usable by the household. At less than 50 ft2, it was more of a balcony than a deck. They wanted to replace the outdated feature with a modern deck design that preserves their golden view of the walking trail.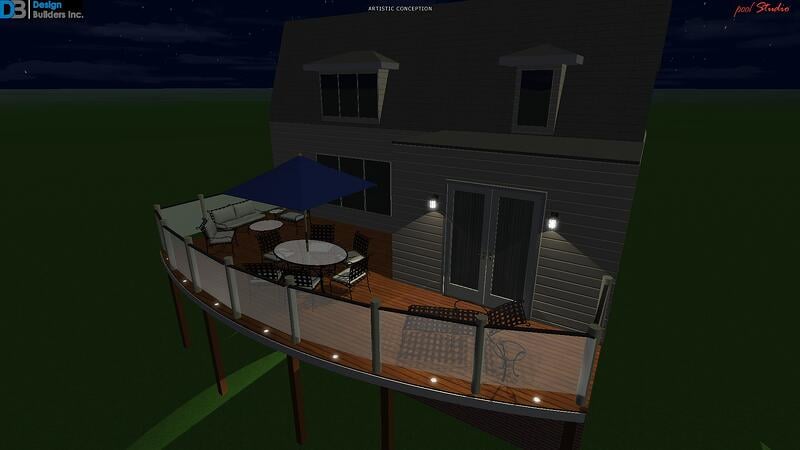 After discussing deck materials and rail systems, the client gave some consideration to cable rail options. However, they really liked the idea of glass rails with stainless steel posts. They loved the idea of the "invisible" railing, and not being obtrusive to the view they had grown to love.
For our Chevy Chase home, (check out our video of this home) the owners home was an open 2 story middle area, bookended by the sides of the house. DB enclosed the bottom and made it a screened in patio. The 2nd floor is an open air deck. As with the Bethesda home, the owner orders were "open". They wanted to see the trees, and not have a railing system that blocked their view. These glass railings give a more free and open feel to the deck, expanding the view and perception of the deck into the back yard.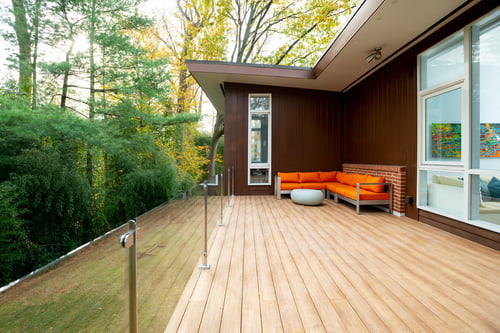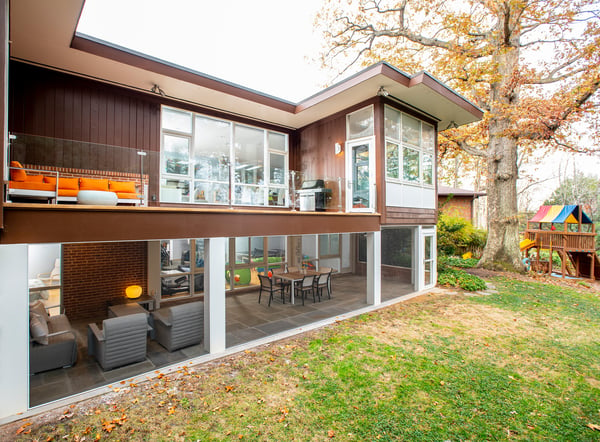 Design Builders is a premier design and build firm that uniquely produces outdoor living spaces catered to your backyard, your wants and dreams and needs. Our ONLINE DESIGN DISCUSSION means no one comes to your home. We do our consultations via computer at your time and your convenience.