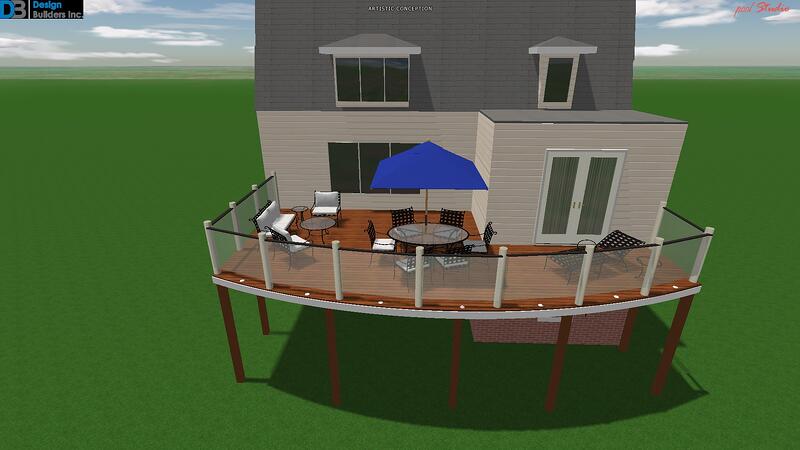 Invisible Railings for a Bethesda Deck Design
When you live in an area as developed as Bethesda, owning the newest house in the neighborhood can still mean you're the owner of a 40-year-old house. Such is this case with a family of four in the Overlook neighborhood of Westmoreland Hills, whose cul-de-sac home has a view not of their neighbors but of the scenic, heavily wooded Capital Crescent Trail.
The house is in top shape and while their lot isn't gigantic, the homeowners have big plans for their half-deck, half-balcony landing that is 25-years-old and far too small to be usable by the household. At less than 50 ft2, it is more of a balcony than a deck anyway. They want to replace the outdated feature with a modern deck design that preserves their golden view of the walking trail.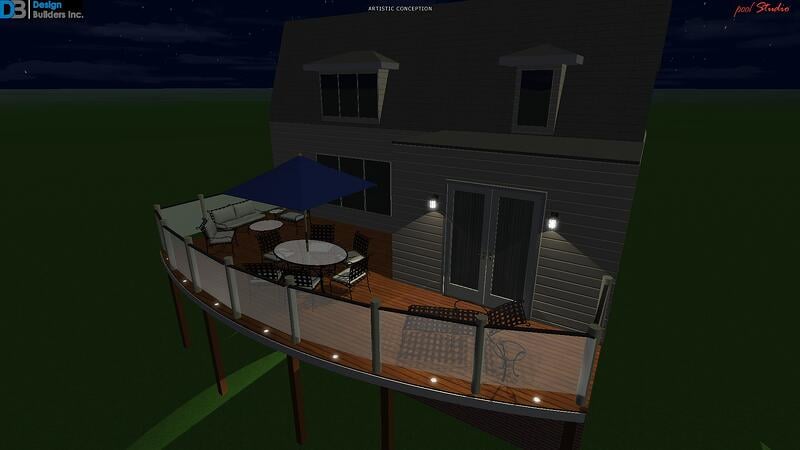 The client said that the new space would be used for her family to enjoy nice weather and cooking and eating out, but she also envisioned herself setting up her easel to paint in the spring and summer months. After discussing deck materials and rail systems, the client gave some consideration to cable rail options, but she really liked the idea of glass rails with stainless steel posts. She felt these would be the most "invisible" and not be at all obtrusive to the view she loves.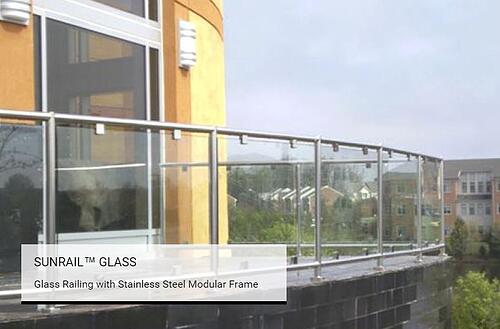 For her porch, the client decided a SunRail system made by Atlantis Rail was the best choice. Its stainless steel rails and mounted glass champion a modern look that has gained popularity over the last several years.
The lighting on the perimeter of the deck adds ambiance, easily seen from inside and out and highlights the view. These lights are recessed into the decking and are LED for low energy use and long bulb life.